WhiteWall Review: Online Photo Lab Offers Creative Print Options to Make Your Images Gallery-Ready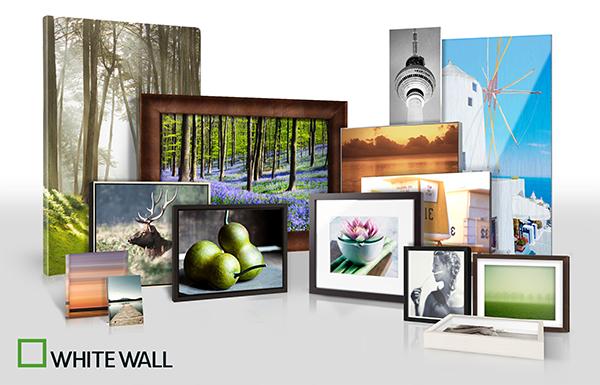 I've always been a strictly DIY print guy and have done my fair share of printing over the years, but I've recently seen some intriguing print presentations by friends and associates—on aluminum, bonded under acrylic glass, on textile or canvas—that I could never produce in my studio. As I researched the idea I decided it was time to check out a custom lab that could broaden my print options.
One of the labs that friends and associates recommended was WhiteWall, a Germany-based lab that has extensive online services and ships to the United States. In fact, the lab and its services received a TIPA "Best Photo Services" citation in 2013, an award voted on by editors of key photo magazines from around the world.
As I checked out WhiteWall I found that their main facilities are located close by to one of the major art centers in Europe: Cologne, Germany. Founded in 2007, the lab has 180 employees and offers print services for a wide variety of artists and photographers from around the world.
You might think that working with an overseas lab would be difficult but thanks to the convenience of the Internet; the lab's careful procedures for getting the right look for the print (more on that shortly); and WhiteWall's fast and affordable shipping rates, those concerns became moot points.
Options and Materials
The first step was checking out their website (www.whitewall.com) to see the breadth of service and print styles offered. These include direct prints on aluminum and metal, prints mounted under acrylic glass (matte and glossy), stretched and mounted canvas and textile surface prints, laminated prints on wood, LightJet prints on high-end photo color and black-and-white papers, and a wide variety of framing options that make it easy to go right from the shipment box to the wall.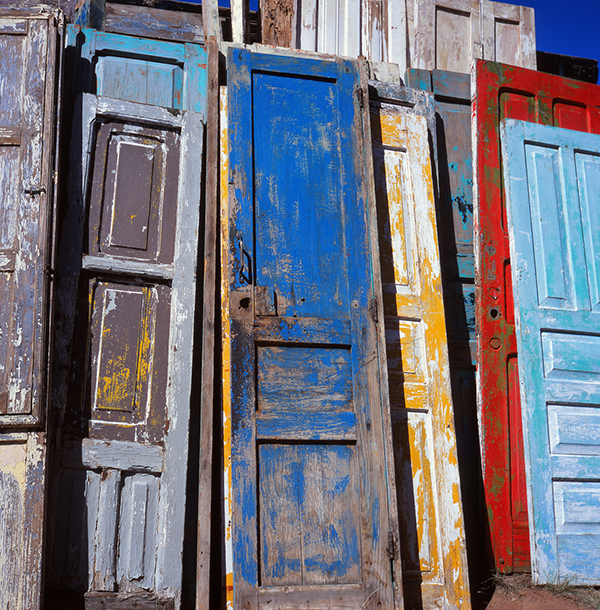 Each print or show will call for that certain finish and having so many choices will certainly get you thinking about how to match the image with a treatment. Another good move I found was checking out their Facebook page for hints, displays and the occasional special sale offerings.
For this article I decided to focus on their direct print on aluminum, acrylic bonding, textile, and LightJet prints (digital printmaking on classic and durable color and black and white papers), since these are some of the styles I have seen in gallery shows of late. While I can do prints on paper on my own, I can't produce the sizes offered from WhiteWall, and the other options certainly weren't available to me in my studio. The site guided me through the characteristics of each material, procedures, workflow, pricing and delivery.
As I worked through each option, an interactive pricing guide appeared for the many size offerings. For example, the direct print on aluminum and the acrylic option are available in standard sizes from 4x4 up to 66x44 inches.
There are many more custom sizes available in 4x3, 2x3, and square aspect ratios, as well as panorama and 16:9 format, plus circular for those fisheye (and uniquely cropped) shots.
Customization continues with "special sizes," that is, non-standard aspect ratios so you don't have to crop into an image that works with a particular height and width.
Managing Color
One of the key elements in working from digital files is color management, and insuring that your monitor and system are in sync. This goes for any printing at home or with any lab you choose to handle your work. Profiling (with ICC profiles) goes a long way towards insuring that what you see on your screen as you process the image matches what will be delivered by the lab.
WhiteWall supplies profiles for every product they produce, from aluminum to photo paper prints. Once you pick a product or process, download the ICC profile and use it to "soft proof" the image.
This may sound a bit intimidating for those who have not done it before but it's really quite simple. Check out Adobe Help or Google the process. For other parameters, such as proper file sizes for different aspect ratios, especially when you go big, check the FAQs provided, but generally it's JPEG or TIFF, both 8-bit, and a max of 625MB.
What about those who do not work via Photoshop with its soft proofing setup? I queried the folks at WhiteWall and they told me: "We produce all pictures in sRGB the way a calibrated monitor without a ICC color profile for printers displays it. Naturally, all of our devices are profiled accordingly and checked, i.e. adapted, regularly. However, this means that the user cannot check out the specific impacts of the product or printing device on the image beforehand. In these cases we always encourage our clients to order their photo product in a very small format (4x4 inch) before deciding how to blow it up in a really large size. It is exactly for this reason that we have reduced our prices for the small formats."
Good and sensible advice for any lab you might work with. In other words, get a proof so you know what to expect, and perhaps alter the image file accordingly.
From there it's a quick ordering process. Go to the Upload box and click on it and choose your image. I ordered a sampling of different materials and styles and was able to easily go from one to another using a fly-out menu on the left that let me choose size, format, portrait or landscape and the type of print material I wanted. Price is shown as you go.
Upload speeds are quite fast: I uploaded a 50MB file in less than a minute. A nice surprise is the modest shipping costs: for all the prints I ordered the total came to $15. The site works with the typical cart system.
Print Delivery and Quality
As mentioned, you might wonder if working with an overseas lab makes sense in terms of delivery time. I worked the order as an anonymous shopper and received the prints back in five business days via UPS. Not only that, the materials were packed securely and safely, perhaps even excessively so (but you can't be too careful): the Kodak Metallic print came on a roll tube inside a carton and the flat prints were double packed with protective cardboard and sheeting.
As important, the prints were an exact match to the images supplied, showing me that their profiling system works well. The brushed aluminum print (see below) more than met my expectations: it had an ethereal quality that was a prefect match for the "infrared" image.
The textile print (see below) was well mounted on stretcher strips and again matched the image I sent. In truth, after I sent the image I worried that it would be cropped due to the overlap on the stretchers and thought I should have extended the "canvas" in Photoshop, but the folks at WhiteWall took care of that for me and no cropping occurred.
I made the acrylic bonded print fairly small (8x8 inches) as a proof for larger sizes, and the brilliance of color in the image was certainly enhanced by this manner of presentation so I will not hesitate to make a larger one in the future. And the Kodak Metallic print met expectations, and in the future I will work with similar tonality and contrast for this surface.
Conclusion
I used the WhiteWall's lab to experiment with images that I always wanted to print on "alternative" material but could not produce myself. I also wanted to see how they might match my profiled image, and if they could handle very large print sizes for future exhibits. In all aspects, the online service did not disappoint. While I remain my own printmaker for standard-size images, it's good to know that WhiteWall can help me fill in the creative gaps, and that working with them can help expand my creative print options.