Nikon Coolpix P950 83X Superzoom Camera Review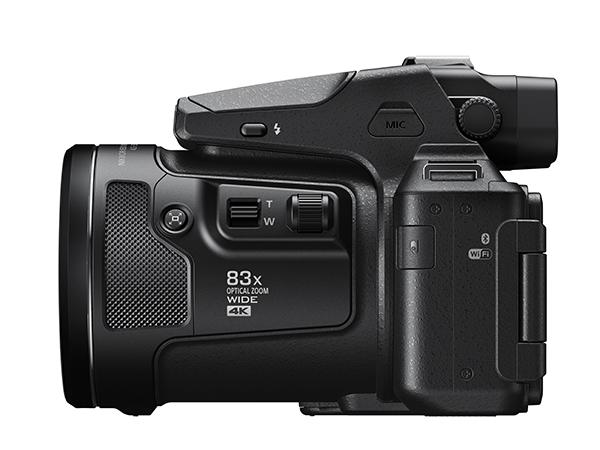 Nikon recently introduced the Coolpix P950, a bridge-style super-telephoto zoom camera that features an 83X, 24-2000mm equivalent zoom lens and a boatload of creative options, including P, A, S and M Modes, Raw file options and UHD 4K30 video. We put a production sample through the gauntlet and here is what we found.
Let's take a look at the key features first, because there's a lot to cover.
Key Features
Nikkor 83X optical zoom lens
24-2000mm (35mm equivalent)
Aperture range f/2.8-f/6.5
4X digital zoom
Optical image stabilization (5.5 stops)
16-megapixel Backside Illuminated CMOS Sensor
Nikon EXPEED image processor
P, A, S and Manual exposure modes
Shutter speed range 60 to 1/4000 sec
Continuous shooting up to 7 fps at 16 MP for up to 10 frames
Built-in flash plus hot shoe/accessory terminal
OLED Eye Level Finder, 2.36 million dots
Large 3.2-inch LCD Monitor, 921,000 dots
Articulated LCD can fold to cover itself
ISO 100-6400
JPEG and Raw file options
SnapBridge Wi-Fi and Bluetooth
UHD 4K30 and Full HD 60p video
Dedicated Bird Mode and Moon Mode
19 Scene Modes
5 Creative Modes, each with 4 variations for a total of 20 options
Family Tree
Nikon is neck deep in long-zoom bridge-type cameras, with the Coolpix P1000 leading the pack. It features a 24-3000mm equivalent zoom. Price at Amazon is $999.
We reviewed the comparatively small—but still amazingly powerful—Coolpix B600 here. The zoom range extends "only" from 24-1440mm (equivalent) but the camera has an awful lot to offer for just $299 (current price at Amazon) if you don't need manual operating modes.
Nikon Coolpix P950 Design
Not compact, but not obese either, the Nikon Coolpix P950 is about the same size as a regular DSLR wearing a chubby zoom. Physical measurements are 5.6 x 4.4 x 5.9 inches (140 x 110 x 150 mm) and she weighs in at 1 Kilo (which for us metrically-impaired Americans translates to 2.2 pounds) with battery and SD card.
The large handgrip affords comfortable and secure handling and all controls are located in logical and easy-to-reach locations. Center of balance appears to fall directly on the strongest part of the user's left hand, so shooting is quick and sure.
I really appreciate the fact that the fully articulated LCD monitor can be folded back onto itself for protection. I've enjoyed this safety feature ever since I first obtained a Canon PowerShot G5 way, way back in 2003. (Nice camera, BTW, but horrible performance at high ISO.)
The optical design of this ultra-long zoom features 16 elements in 12 groups. The formula includes 5 ED and 1 Super ED glass elements. Nikon achieves the equivalence of a 24mm true wideangle that zooms to a whopping 2000mm super telephoto in a compact tube through brilliant engineering, use of rare glass and also because the imaging sensor is 1/2.3-inch in size. This specification is sometimes misunderstood when it's expressed this way, so be aware that 2.3 divided into 1 equals 0.435 inches. That's small. However, as you know, small sensors enjoy the telephoto benefit of the lens factor required by the Laws of Physics.
Video shooters will like the external microphone connector located on the left side of the mock pentaprism, near the Flash pop-up button. On the same side, near there you find the Side Zoom button, Zoom Snap-back button and Side dial. The latter is very useful. The Side dial can be assigned to handle Exposure Compensation, ISO, Aperture, Shutter Speed or White Balance. And for those too fidgety to be trusted near an unlabeled control knob, it can be deactivated altogether.
Controls on the back include a five-way jog dial plus the other buttons you expect to find on a high-end camera (Menu, Movie, Trash, etc.). The main Command Dial is located on top, comfortably located behind the On/Off button (which is nicely out of the way). The Shutter Release is ringed by the Zoom lever and behind it is a Function (Fn) button that can be programmed to summon any of 16 different menus for easy and fast selection.
The Mode Dial provides settings for P, A, S and M (Program, Aperture Priority, Shutter Priority and Manual), User settings, Creative Scenes, Movie, Bird Mode, Moon Mode, Scene Mode and Green for fully auto-everything mode.
I used the Moon Mode and Bird Mode as they are intended to be used and got terrific results. Give credit to Nikon for providing dedicated modes for two photo activities people are bound to pursue with a 24-2000mm zoom lens camera—birds and space. And since these modes are on the Mode Dial they can be selected without paging through menus and even when the camera is not powered On.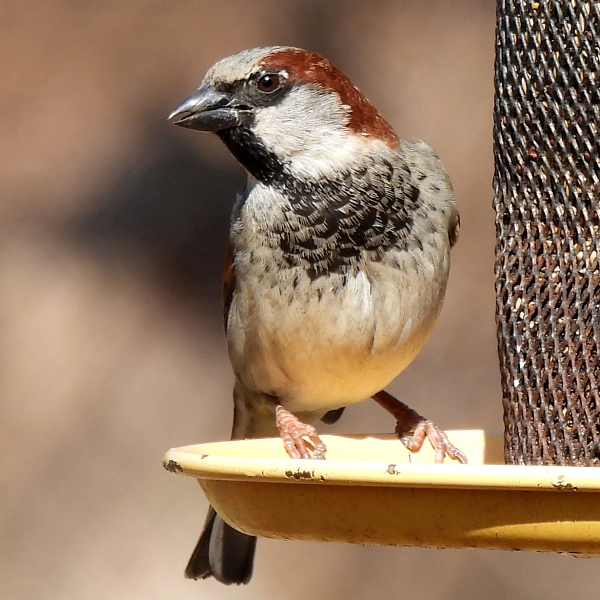 Tripod mount hole on the Nikon Coolpix P950 is directly on the lens axis where it belongs, and the EN-EL20a rechargeable Li-ion battery shares a home with the SD-series memory card.
While we're on the subject of tripods, yes, you need one to shoot at 2000mm under most (probably all) situations. The built-in Vibration Reduction (Nikon's name for optical image stabilization) should be turned Off when the camera is used with a tripod (as per page 51 of the Owner's Manual). Be smart and use the Self Timer, too, to avoid latent camera shake. And permit me one gripe: the Self Timer setting cancels itself after the shutter trips, so it's necessary to reset it for each shot when shooting a series or bracketing. PIA.
Construction Quality
It's a Nikon. Every construction detail is first class and the body, although plastic, feels solid and durable. In a word, it lives up to its label.
Performance
On the negative side, I have already expressed my dislike for the self-canceling Self Timer setting. My other complaint is that the battery charges inside the camera via a USB cable. The theoretical advantage of this design is the convenience of traveling without a wall-wart type charging adapter. But for my money, this benefit is offset by the negative fact that one cannot charge a second battery whilst using the camera.
The Scene Modes—all 19 of them—are useful, particularly for beginners, and the dedicated Bird Mode and Moon Mode are awesome. While I didn't have a chance to legitimately test the Snow, Beach, Fireworks or a couple other modes under realistic conditions, I was able to attack some wary House Sparrows and a full moon. The results speak for themselves, I believe, and are scattered somewhere in this article.
The Creative Modes, well, to be fair they're fun and certainly easy to use, and I enjoyed them. But holy cats, the names are basically unrelated to their function and what's worse, because the labels are more-or-less meaningless (to me at least) it's hard to remember which one does what. Hyper-critical? Judge for yourself. The Noir Mode is easy enough to predict, but take a look at the four variations and tell me what effect you think each produces. They are, in order, Chacoal (that's as spelled, not Charcoal, and I don't know if that's a mistake or intentional), Graphite, Binary and Carbon.
Graphite, Carbon and "Chacoal" all sound pretty similar to me. And Binary? I don't even want to go there.
Then there's the Creative Mode labeled Memory Mode and its four variants: Melancholic, Pure, Denim and Toy. The other three Creative Modes are Light, Depth and Classic.
Okay, I'm half kidding, but only half. I liked playing with the modes but I guess I'm always happier getting what I want instead of being hopeful that I'll want what I get. To be fair there are a small representations of the effects displayed in groups of four as you scroll through the menus, but they're way too small for these tired eye to differentiate.
Video is solid. The Nikon Coolpix P950 is capable of UHD 4K video recording at up to 30 fps and Full HD recording at 60 fps. You can shoot time lapse recordings, too, with in-camera processing to produce time lapse movies at 25 or 30 fps playback. Recording limit is 29 minutes, 59 seconds.
Another strong feature, the Coolpix P950 offers built-in Wi-Fi and Bluetooth connectivity and works in conjunction with Nikon's SnapBridge app for wireless file transferring and remote camera control from a linked mobile device.
Conclusion
The mere thought of shooting with a 2000mm lens must excite you if you are a photographer. Think of all the times you've been too far away from a subject to capture it properly. Baseball games and other sports. Birds and wildlife. Scores of other situations.
Now turn that thought inside out and think about the times when a 24mm true wideangle would have been preferable to the 28mm you own.
The Nikon Coolpix P950 packs an awful lot of camera into a 2-pound package and doesn't skimp on serious features like Raw file format, PASM modes, highly corrected optics and about 17 tons of creative options.
I like it. Very much. Even if I don't know what a Noir Binary Mode looks like, the Nikon P950 does so many things and is very sophisticated, but at the same time it can be set to Full Auto and handed to a youngster with confidence. And it's reasonably priced at $799 (order from Amazon).
Cool Accessory
Not as an afterthought, but to suggest proof that the Nikon Coolpix P950 is a serious tool for aggressive amateur photographers, here's an interesting optional accessory. Nikon offers the DF-M1 Dot Sight which couples to the accessory terminal (hot shoe) and helps keep track of small, distant subjects like birds and aircraft during super-telephoto shooting. Price is $172 and it can be ordered from Amazon.
—Jon Sienkiewicz
(As an Amazon Associate, Shutterbug earns from qualifying purchases linked in this story.)
FEATURED VIDEO