Fujifilm XF10 Compact Camera With APS-C Sensor Review
Every zealous photographer I know would enjoy owning a compact camera that has a large sensor, full manual options and available Raw format. Throw in a wide-angle lens, great performance in high ISO/low light situations and a size that fits in your pocket and you have a winner anyone would relish. That brings us to the new Fujifilm XF10. Or does it? I had a chance to use one for an extended period. Read my evaluation in this Fujifilm XF10 ($449) review.
Key Features
• 24.2-megapixel APS-C CMOS sensor with primary color filter
• 18.5mm f/2.8 Fujinon fixed focal length lens (28mm equivalent)
• 3-inch, 1040k-dot fixed rear LCD touchscreen
• Program, Aperture Priority, Shutter Priority, Manual
• Raw and Raw + JPEG formats
• Wi-Fi and Bluetooth 4.1 (Low Energy)
• 4K and Full HD video (4K/15p or 1080/60p)
• Price: $449
Additional Features
• 256-zone metering with Multi / Spot / Average
• 91-point hybrid autofocus system (phase and contrast detection)
• Control joystick
• New "Snapshot" snap focus modes
• -5.0 EV thru +5.0 EV, 1/3 EV step compensation
• ISO up to 12800 (51200 Extended)
• 11 Film Simulation modes
• 14 Scenes and 19 Advanced Filters
• Face Detection and Eye Detection
• Burst shooting up to 6 fps for up to 13 exposures (JPEG)
• Compact size: 4.4 x 2.5 x 1.6 inches (112 x 63 x 41 mm)
• Light weight: 9.8 ounces (280 grams)
Design and Construction
The Fujifilm XF10 is small. It slips into most pockets and weighs about the same as a Whopper with cheese. Despite its petite form, it's comfortable to hold thanks to the swollen grip area (for right handed shooters). Both battery and SD card are hidden in a single, bottom-access compartment inside the grip.
Available in familiar black or handsome Champagne Gold with brown leather trim, the Fujifilm XF10 is an attractive beast. It comes with a removable lens cap and matching wrist strap. We reviewed the Champagne Gold version. It is certainly good-looking enough to serve as a fashion accessory. Fit, finish and feel are all excellent.
There are front and rear Command Dials in addition to the Mode Dial. All three are located on the top cover. There is no flash shoe, but it does have a built-in flash.
Instead of the popular four-way jog button on the back, the Fujifilm XF10 has a joystick that supplements the touchscreen control. Nice combination, and the overall effect is a camera body that's trim and clean.
The LCD is of the 3-inch, 1-million pixel variety and has a very fast refresh rate. There's no viewfinder, which comes as no surprise on a camera this condensed.
The non-zooming lens consists of seven (7) elements in five (5) groups and includes two (2) aspherical glass molded optics. The lens is an f/2.8, and the 18.5mm fixed focal length is equivalent in field-of-view to a 28mm wideangle in the film-camera world.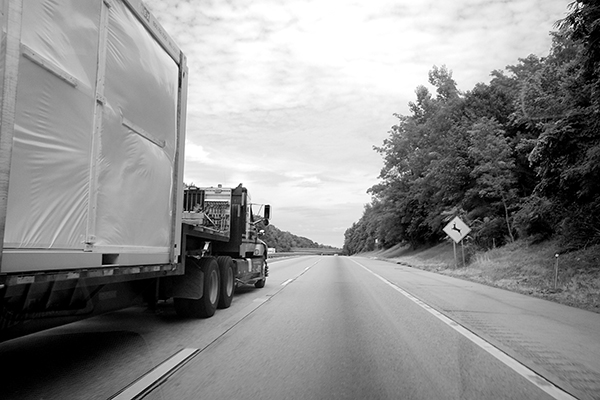 Unique Features
Aside from the natural attraction of shooting with a super-compact camera that has an APS-C size sensor, I was eager to use the Fujifilm XF10 because of two less obvious features, both found in the Advanced Filter mode.
With the Mode Dial set on the Adv notch, there are 19 different settings. Fujifilm labels them "filters" but that's really misleading because of the breadth and variety of effects they deliver. I particularly wanted to try Rich & Fine, which Fujifilm asserts is good for "tabletop photography," and the Monochrome NIR effect. Right or wrong, I took "tabletop" to mean "food" and that's how I proceeded. NIR stands for Near Infrared.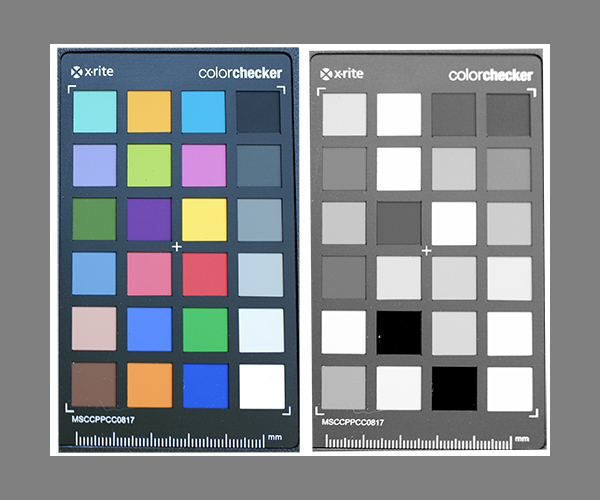 Initially I was a bit disappointed with NIR. I shoot a good deal of digital IR on a regular basis and the results from the XF10 were tepid in comparison. So I shot an X-Rite ColorChecker Passport chart and analyzed the results. When I realized that NIR basically makes the monochrome versions of blues darker and greens lighter, I tried slightly underexposing to exaggerate the effect. While it still didn't truly emulate real IR, it was good. And fun. I like it.
The other 17 Advanced Filters range from Toy Camera to Soft Focus and include more cool options like Fisheye, HDR Art and Fog Remove.
In addition to these premixed concoctions, the Fujifilm XF10 offers a collection of 14 Scenes. Ten can be selected from the Menu when the Mode Dial is set to SP (Scene Position). These include the traditional scenes like Portrait, Fireworks, Flowers and such, plus Multiple Exposure (which works exceedingly well). The other four Scenes are accessed directly via individual icons on the Mode Dial. They are Portrait Enhance, Landscape, Sport and Night.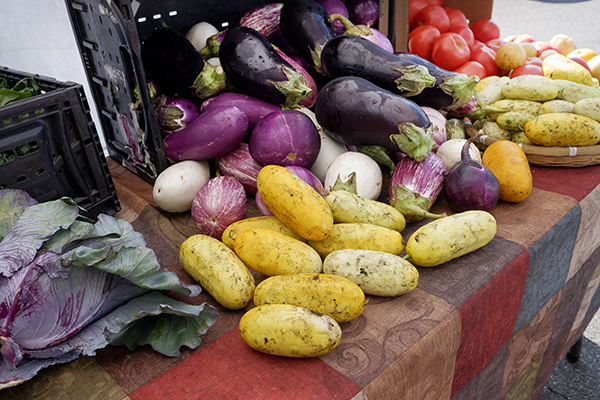 Between the SP Scene Position effects and the Adv Advanced Filters, that's 33 in total, plus Panorama (which is a separate Mode Dial icon). These options, combined with the Advanced SR Auto (which sets everything) and the touchscreen LCD, make the Fujifilm XF10 the perfect recommendation for someone who is moving up from a cellphone camera into the world of genuine photography.
Although not unique to the Fujifilm XF10, the Digital Teleconverter is handy and useful. Normally the camera lens covers about the same angle as a 28mm lens on a film camera. The Digital Teleconverter allows you to approximate 35mm and 50mm coverage as well. The setting can be chosen from the Menu or controlled on the fly by the ring that surrounds the lens.
Film Simulation Bracketing
A feature common to just about every better Fujifilm camera, you can bracket any three types of Film Simulation. With the Fujifilm XF10 there are 11 film types, namely: Provia/Standard, Velvia/Vivid, Astia/Soft, Classic Chrome, Pro Neg High, Pro Neg Standard, Monochrome, Monochrome + Yellow Filter, Monochrome + Red Filter, Monochrome + Green Filter and Sepia toned. Sepia isn't really a film, but—whatever.
Please note that if you shoot Raw format you can select any Film Simulation setting in post processing.
Operation
Overall, operation was both fast and satisfying. Start up time and click-to-click were speedy, and the touchscreen made everything just a little bit easier.
The On/Off button sits out of the way in a shallow recess that prevents accidental activation. The front and rear Command Dials are located where fingers can find them naturally and without Rubberman superpowers. And the microphone pores are far enough toward the front to escape being inadvertently smothered.
On the back, the LCD Touchscreen is the big story, but the most obvious facet is the lack of a traditional jog-dial. Instead, a mini-joystick enables menu surfing and selection. It doubles as a controller to position the AF zone, and that is really quick and efficient.
I found the autofocus to be adequate, although not lightning fast. Close-focus was very good, as proven by a couple images contained in this article.
Performance in the Field
The more I used the Fujifilm XF10, the more I liked it. It could not replace my Fujifilm X100F, but I was quite smitten by the wider 28mm equivalent wide-angle coverage that the XF10 provides.
I felt comfortable using the Auto setting for ISO because of the superior performance at high ISO settings in low light. Of course, manual control of ISO is preferable in most situations, but the Auto setting is a viable option with this camera.
Results, as reported below, were exceptional, and the range of fun features like easy Multiple Exposures and the Monochrome NIR Advanced Filter all add up to make the Fujifilm XF10 a welcome addition to any photographer's stable.
Image Quality and Sharpness
Above everything else, the characteristic that stands out the most is the dazzling image quality. Fujifilm is widely acknowledged as the leader in straight-from-camera high quality JPEGs and the XF10 is no exception.
Sharpness is excellent, color fidelity superb and contrast appropriate. Dynamic Range is very good even at the default settings.
Conclusion
The market price for a high quality, pocket-size camera that sports an APS-C size sensor, Raw image file options and sophisticated specialty features typically starts above $500. The Fujifilm XF10 is widely available for $449. It's an outstanding little camera, and the price makes it a bargain.
—Jon Sienkiewicz
FEATURED VIDEO