What To Do With An Old, Low-Res Digital Camera
What's the best thing to do with an old, sub-2-megapixel camera? Go out and capture some remarkable images, that's what.
Can you take good pictures with a 1.2-megapixel camera? Can anyone? Here's a small album of images shot with a diminutive Sony CyberShot DSC U10 to challenge your preconceptions. The images were all captured 20 years ago at various locations in the US, Germany and Japan.
About the Camera
If the Sony DSC U10 has a superpower, it's its tiny size. Introduced in 2002, the Sony U10 is small, just 3.3 x 1.1 x 1.6 inches (85 x 29 x 40 mm) and weighs a scant 4.2 ounces (118 g). That makes is scarcely larger than a roll of Lifesavers candy (which measures 2.9 x 0.9 inches).
By all metrics, the Sony DSC U10 is grossly underpowered in today's world. It has a non-zooming f/2.8 lens (33mm equivalent) and a 1.2-megapixel (effective) 1/2.7 type CCD. Maximum image size is 1280 x 960 pixels. Video capture is MPEG1 and – get this – it records video without audio. Silent movies.
The U10 uses Memory Stick recording media and is powered by a pair of AAA-size NiMH batteries. There is a sliding lens cover and built-in flash on the front, and a 2.5 cm (1-inch) LCD monitor with 293 x 220 dots on the back.
But the point is that none of that matters.
Text continues after this small gallery of images shot with a Sony CyberShot DSC U10.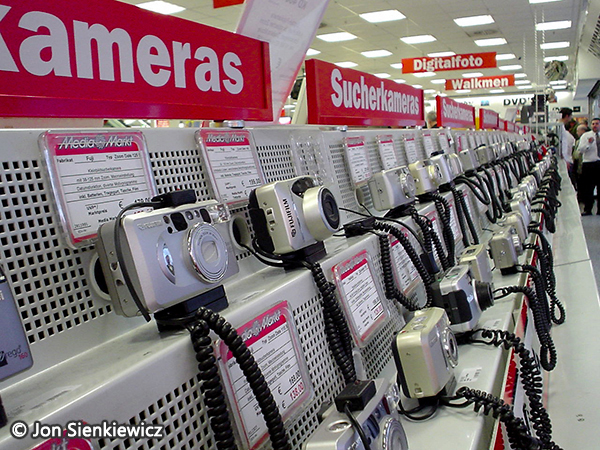 Ready to Challenge Yourself?
Golf legends Lee Trevino and Chi Chi Rodriguez once competed against each other using only 5 irons. They hit their tee shots with the 5 iron, blasted out of sand traps with the 5 iron and putted with the 5 iron. USGA rules allow up to 14 clubs in the bag, so what were they trying to prove? Fancy clubs don't make great golf shots, great golfers do.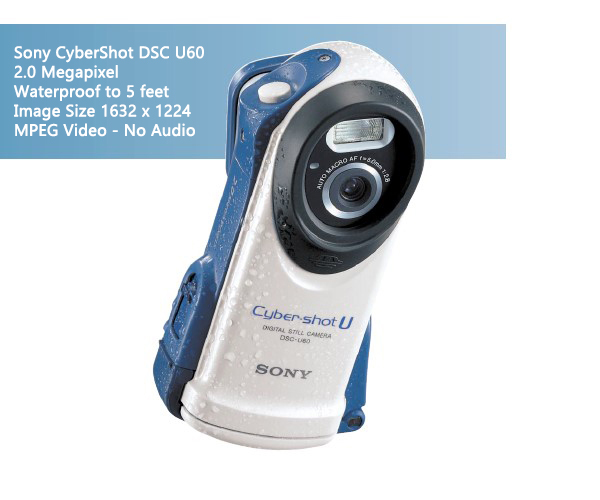 Challenge yourself with a low-res digital camera, 1.2 preferred but definitely no higher than 2-megapixel. No, you cannot merely set your high-res camera to 1280 x 960 (or similar) because you would still be using the enhanced image signal processing, superior lens and other advanced features.
Yes, you can improve your images with a little post-processing. It's not cheating when you consider that modern cameras manipulate image files extensively before saving them as JPEGs. In fact, when you inspect the Raw files from some popular cameras, the results are repulsive in comparison to the clean, sharp, colorful JPEGs they spit out.
Share the Images for All to See
Post your best shots at Shutterbug's Photo of the Day online photo gallery. It's not a contest, and there are no prizes, but what you learn may well be priceless.
—Jon Sienkiewicz
(As an Amazon Associate, Shutterbug earns from qualifying purchases linked in this story.)
FEATURED VIDEO