Canon PowerShot G1 X Mark III Compact Camera Review
At first glance, the new Canon PowerShot G1 X Mark III appears to be either a not-quite-pocketable compact camera or an extremely svelte mirrorless model with a built-in zoom lens. And if you squint your eyes, it even resembles a miniature DSLR.
In fact, this new flagship of Canon's PowerShot line is the former: a 24.2MP "point-and-shoot" camera with an APS-C-size sensor, a sharp 24-72mm f/2.8-5.6 zoom lens, and a feature set that matches many mid-level DSLRs. And that's quite remarkable for a camera that weighs barely 14 ounces and measures 4.5x3.1x2.0 inches.
The new Canon G1 X III immediately reminded me of my days shooting film with a full-size 35mm SLR, when I always had a tiny Leica CL rangefinder camera in my bag to serve as a high-quality backup. The CL was also great when I had color film in my SLR but wanted the option of shooting black and white without switching film.
Who's It For?
Even though the new PowerShot G1 X Mark III doesn't slide smoothly into pants pockets like my smaller Canon G7 X compact camera, its much larger sensor and more robust capabilities make it an ideal backup camera to toss in the corner of a bag. And like many photographers, I occasionally want to go out and do some "serious" photography, unencumbered by a larger camera and an assortment of lenses. In both cases the Canon G1 X III fits the bill.
The Canon G1 X III does permit shooting in full Auto, Program, and in a number of Scene modes—in addition to Manual, Aperture Priority, and Shutter Priority. Therefore, the novice willing to drop $1,299 on a premium point-and-shoot camera would be very well served by the G1 X III.
This little powerhouse is also a worthy alternative to an entry-level DSLR, for users who don't think they need longer telephoto capability than the relatively modest 72mm on the long end of the G1 X III lens.
Handling and Ergonomics
As someone who owns and tests a lot of cameras, I'm always attracted to those with a clean, simple menu system, a thoughtful control layout, and intuitive operation. The Canon PowerShot G1 X Mark III gets a big plus in all three areas, and anyone who has ever used a recent Canon digital camera can easily do what I did: Pull the camera out of the box, charge up the battery, toss aside the comprehensive user manual, and go out shooting.
The Canon G1 X III has a solid, high-quality feel befitting the new king of the PowerShot line, with a hot shoe on the top and a textured, grippy rubber covering with a simulated leather appearance. And I'm always excited to pick up a camera that has a dedicated exposure compensation dial on the top deck—in this case on the right side, adjacent to the shutter release button.
Also atop the camera, on the left side, is a locking mode dial that enables you to select from among various Exposure modes, two user-configurable custom settings, and Scene modes in which the camera applies the appropriate settings for the type of image selected. This dial also lets you set the camera for shooting videos instead of still photos.
The G1 X III has both an electronic viewfinder and a beautiful rotating, swiveling three-inch LCD that makes it easy to shoot from any angle you desire. One interesting feature is the camera's "Touch & Drag" AF capability, linking the EVF with the touchscreen to quickly adjust focus tracking without removing your eye from the viewfinder.
Image Quality
The 24.2MP APS-C CMOS sensor in the Canon PowerShot G1 X Mark III is the largest ever in a Canon point-and-shoot model. What this means, according to Canon, is far superior image quality, speed, low-light capability, and overall performance as compared to the earlier G1 X II.
Speaking of shooting under low-light conditions, however, we should mention one slight disappointment with the camera's otherwise stellar built-in 24-72mm zoom: namely, it's a variable aperture lens with a maximum aperture that begins at f/2.8, but increases to f/5.6 at the long end. That was a surprise, given that my older Canon G7 X pocket camera has a much faster 24-100mm f/1.8-2.8 zoom.
Despite the f/5.6 maximum aperture on the long end of the G1 X III lens, the camera does have an impressive ISO range of 100 to 25,600. This permits shooting outdoors without a tripod at night, or in dimly lit interiors when using flash is unwanted (either with the built-in flash or a more powerful unit on the hot shoe).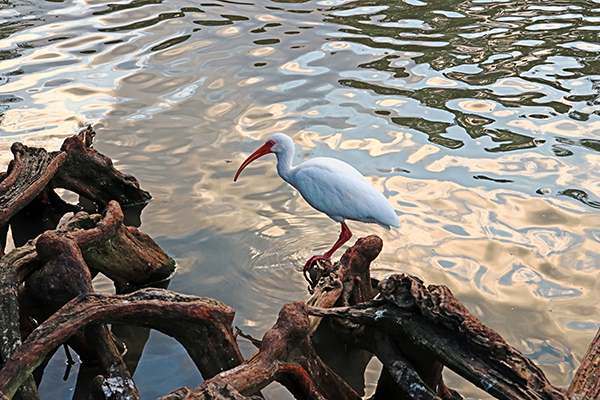 As for the built-in pop-up flash, it features a range of 1.6 to 29.5 feet with the lens at the wide-angle position, and 1.6 to 14.8 feet at telephoto. Flash settings include Auto, On, Slow Synchro, and Off. And when using the camera's Face Detect mode, facial brightness is automatically detected.
Autofocus Capability
In addition to its impressive APS-C sensor, Canon upped the ante on the PowerShot G1 X Mark III with the first-ever Dual Pixel CMOS AF system in one of their point-and-shoot compact cameras. This technology, used in Canon DSLRs, provides fast and precise AF acquisition, even when photographing moving subjects that are out of the center of the frame.
While I didn't have the opportunity to photograph high-speed action during my weekend with the G1 X III, the camera is capable of continuous shooting at 7 frames per second (fps) with focus tracking, or up to 9 fps with AF fixed. In all of the images I shot, focus was very precise and almost instantaneous—something I'm not accustomed to with a compact camera.
The Canon G1 X III offers both single shot and continuous Servo AF, as well as manual focus when you want it. In the normal shooting mode, the focus range goes from 3.9 inches to infinity at the wide-angle position, and 1.3 feet to infinity when the lens is at the 70mm position. There's also a Macro mode with a range of 3.9 inches to 1.6 feet.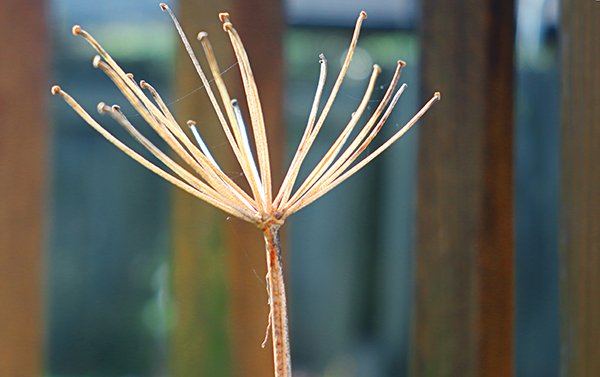 Other Considerations
As someone who lives in New Orleans, where rain is always a possibility on short notice, I really like that the Canon PowerShot G1 X Mark III is thoroughly sealed against dust and moisture. And the rugged construction definitely provides a sense of confidence when shooting outdoors.
The new G1 X III offers built-in Wi-Fi, Bluetooth, and NFC options for connecting to a smart device and sharing images with others. You can also use Canon's Camera Connect app for remote shooting.
Video capabilities are quite robust with the Canon G1 X III, which delivers Full HD 1080/60p video with high ISO shooting. The camera records at 60 fps with stereo sound in the MP4 format, with a small file size that makes downloading and sharing quick and easy. The camera also has an intuitive interface for capturing impressive time-lapse movies.
The G1 X III features a new shutter release function that Canon says "offers a sophisticated sense of operation similar to high-end EOS models." Frankly, I found this to be a bit fidgety, and occasionally lost focus while attempting to prefocus on an off-center subject before recomposing to take the shot.
My only other concern when operating the camera was the rather cramped placement of the buttons on the back of the camera, in close proximity to the small thumb rest in the upper right corner. The Movie button is just to the left of the thumb rest, while the AE Lock and AF Frame selector buttons are immediately below. I don't have large hands, but it took me awhile to learn to hold the camera without inadvertently hitting one of the buttons while shooting.
Conclusion
Despite the minor nitpicking above, the Canon PowerShot G1 X Mark III is a really good option for serious photographers who want big camera results in a surprisingly small package. In fact, Canon's "point-and-shoot" terminology almost feels inappropriate for this camera because it does so much more than this would seem to imply.
All this versatility, high image quality, and performance does come at a price, especially when you compare the $1,299 cost of the G1 X III to that of some pretty capable mid-level DSLRs. But if you're looking for a little camera than can deliver big camera results, the Canon PowerShot G1 X Mark III is a great choice.
FEATURED VIDEO