Nikon Coolpix B600 Superzoom Camera Review
Nikon recently announced the Coolpix B600, a superzoom with a 24-1440mm equivalent range, highly effective image stabilization, 16-megapixel CMOS sensor and a lens that's sharper than kittens' teeth. Priced at just $299, this easy-to-use point-and-shoot spent nearly two months in our hands, and here is what we learned
Features and Specifications
In addition to a 24mm true wideangle and a 60X, 1440mm telephoto (35mm equivalent), here's what you get for three bills.
• 16-megapixel 1/2.3-inch CMOS sensor
• Lens-Shift 4-Axis hybrid VR image stabilization
• Target Finding AF
• Outstanding Macro down to 1 cm (0.4 inches)
• Auto Scene Selector
• 3.0-inch LCD monitor with 921,000 dots
• Full HD video recording at 30p/60i
• SnapBridge Wi-Fi and Bluetooth BLE
• ISO 125-6400
• Sequential shooting up to 7-fps
• 19 Scene Modes and 36 Creative Effects
• Creative Effects bracketing
• Accurate Auto WB and very good Nikon Preset (custom) WB option
• Fun in-camera recorded image manipulations
• Good styling and great ergonomics
• Robust battery life (280 shots per charge)
Here's what you don't get. No P, A, S or M modes. The Auto Mode works about like the Program Mode on similar cameras, but not exactly. You cannot select either shutter speed or f-stop. And there's no Raw format option. No eye-level viewfinder and no touchscreen, either. It is, after all, a point-and-shoot.
If you think that the absence of those features is a roadblock to creativity, you couldn't be more wrong.
Major Features
The contrast-detection autofocus system is quick and accurate, and features 99 focus areas. It also has a Subject Tracking function that enables you to maintain focus on moving subjects.
Although the Coolpix B600 lacks manual settings, you can exercise your need to control by selecting from the following Scenes: Backlighting, Beach, Bird Watching, Close Up, Dusk/Dawn, Easy Panorama, Fireworks Show, Food, Landscape, Moon, Multiple Exposure Lighten, Night Landscape, Night Portrait, Party/Indoor, Pet Portrait, Portrait, Scene Auto Selector, Smart Portrait, Snow, Sports, and Sunset.
The Creative Mode has several options and allows you to bracket a selection of effects with a single button press. The Coolpix B600 offers in-camera image editing options, too. Choose from Painting, Photo Illustration, Soft Portrait, Portrait (color + b&w), Fisheye, Cross Screen and Miniature Effect.
The Scene Auto Selector recognizes the situation you are in and selects one of six Scene Modes automatically. Hand this camera to a total novice and they are coming home with some excellent shots.
Hands down, the Short Movie Show Mode is the most fun. The camera creates a short movie (up to 30 seconds) by recording and automatically combining multiple short clips. Reminded me a bit of some software Sony occasionally bundled with Vaio computers years ago called Movie Shaker.
As is de rigueur, the Nikon Coolpix B600 features wireless connectivity. Besting the competition by a fraction, the B600 has SnapBridge Wi-Fi and Bluetooth BLE (Low Energy).
Construction
What you can see looks pretty good, and what you can't see is amazing. The Nikon lens has 16 elements in 11 groups, including 4 ED and 1 Super ED lens element. While many will be attracted to this camera because of its zoom range, I believe that it's the overall image quality—which stems directly from lens quality—that puts this camera in a class of its own among superzooms.
Overall build quality is very good. Construction is mainly plastic but every seam is tight and clean and the battery compartment door appears quite durable.
Physically the Coolpix B600 point-and-shoot is compact, measuring 4.8 x 3.3 x 4.0 inches (121.6 x 81.5 x 99.2 mm). Weight is 1.10 pounds (500 g) with battery and SD card. That's small and light. It won't fit in your pocket, but it did fit into the smallish storage compartment below the dashboard of my Subaru.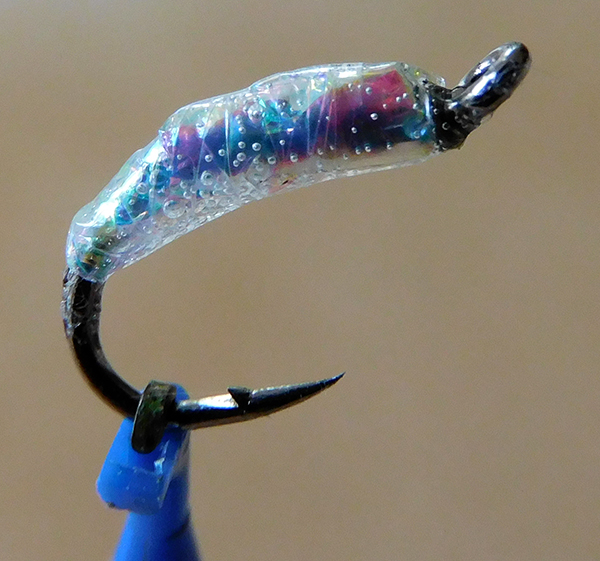 In the Field
The Nikon Coolpix B600 is effortless to carry, super easy to use, and brimming with cool features, including that expansive zoom. Using a 1440mm lens handheld was a bit intimidating at the beginning, so I used a tripod the first several times. But I quickly discovered that the 4-Axis hybrid VR image stabilization is very effective. Combined with good shooting posture (elbows in, etc.) the VR enabled me to get clean, sharp images when shooting handheld even at the longest focal length.
The 10-position Mode Dial controls most of the main functions. Operation is easy and intuitive. For example, when you press the dial to shift into the close-up setting, you are shown two choices on the LCD: On or Off. Clear, direct and simple.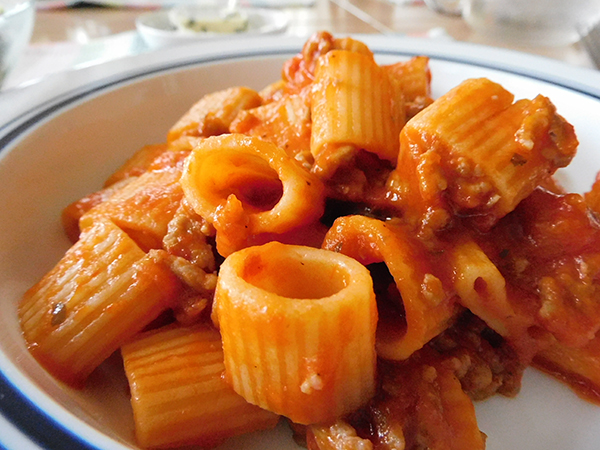 Two zoom controls—one on top where you expect to find it, and one on the lens where you're delighted to find it—allow you to speed from wideangle to long tele quickly and smoothly. The focal length is displayed on the LCD. If you zoom beyond the optical focal length, the Digital Zoom takes over and the displayed status bar turns blue. The Digital Zoom adds up to 4X, providing the approximate equivalent of an insane 5760mm zoom.
If you're moving up from a smart phone, it probably doesn't matter much, but if you're well acquainted with DSLR cameras and lenses you'll appreciate the way that the zoom can be paused in increments that match popular focal lengths.
You can control the White Balance and more importantly, you can use Preset (custom) White Balance. But I must add that the automatic WB was pretty accurate, too. And you can fine-tune the WB to add warmth or coolness.
Conclusion
Thousands of photographers have discovered the joy of using a superzoom semi-compact point-and-shoot. The extra, extra long zoom is one big reason why. And in the case of the Nikon Coolpix B600, the 24-1400mm zoom is extraordinarily sharp and very well stabilized. I shot tack-sharp images at full-to-the-wall 1440mm handheld and the results are exceptional.
May sound silly, but one of the things I really liked was the handgrip. It's secure when shooting, and it naturally clings to four curled fingers when the camera is being carried at your side. It's nicely balanced and overall the camera felt like an extension of my arm. I strongly recommend that you use a wrist strap instead of the branded neck strap that's included.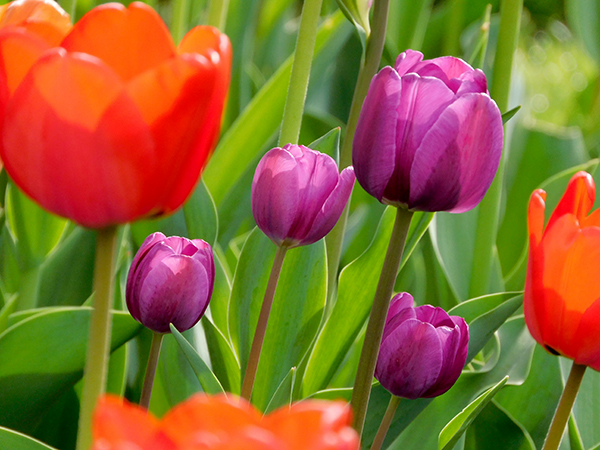 Using this sample for an extended period made me realize that although the long zoom may be the major attraction, this simple little camera could easily be used as an EDC (Everyday Carry). Considering the super-close Macro and true wideangle 24mm, it's ready for most situations the average person is likely to encounter. And it consistently delivered high quality results. In the final analysis, that's what it's all about.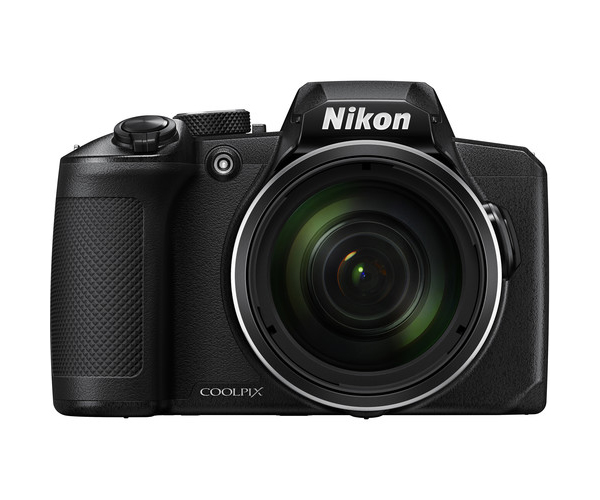 Pricing
The Nikon Coolpix B600 is available right now at many popular retailers at a price at or slightly below the $299 mark. If you like what you saw here but absolutely positively need Raw file format and Program, Aperture Priority, Shutter Priority and Manual modes, take a look at the Nikon Coolpix A1000 which was introduced at the same time as the Coolpix B600. The Coolpix A1000 has a 24-840mm (equivalent) zoom and a street price around $479.
—Jon Sienkiewicz
FEATURED VIDEO