Birthday Gifts From The Pixel Palace; Gadgets & Gizmos From Me To You
"They say it's your birthday, well it's my birthday too…"—Lennon & McCartney
This month I'll celebrate one of those "milestone" birthdays that everyone talks about and here in the Pixel Palace things are definitely looking up. Digital MD's (www.digitalmd.net) Kevin Elliott repaired all of the Windows-related problems on the Boot Camp partition on my iMac and by the time you read this I'll have installed Windows 7. Then I'll be ready to test all of those $29 just-as-good-as-Photoshop Windows-only products that I've passed on as of late. There's no news from Yahoo! about getting my Flickr account fixed but I don't expect any and I am just too lazy to create a new account and upload all those photos—again. You can see what's there at www.flickr.com/photos/joefarace or better yet visit my SmugMug page (http://farace.smugmug.com/) to see how my photo-a-day project is progressing and lots more.
Plug-In Of The Month
Digital Film Tools (www.digitalfilmtools.com) introduced PhotoCopy, a plug-in that uses a reproduction of a printed or graphic work to process a new image that is formed by the action of proprietary image analysis, color, texture, and light. Whether it's a still or moving image, the key attributes are copied from the original and applied to your photograph. To accomplish this, Digital Film Tools analyzed some of the world's greatest movies, paintings, photographs, and historic photographic processes for brightness, color, tone, detail, grain, and texture. Then, using PhotoCopy, the DNA of these masterpieces can be applied to your own images; the color, tone, and brightness of the original work are replicated while its texture, grain, and detail are simulated. You can select from 94 Academy Award-nominated movies, 72 paintings, 40 photographs, and 30 historical processes, some of which are Ambrotype, Cyanotype, Kallitype, Palladium, Salt Print, Van Dyke, and Wet Plate. All you have to do is click on one of the presets, apply it to your image, and if you like use sliders to tweak the image further. PhotoCopy is available for Adobe After Effects, Apple Final Cut Pro, and Avid Editing Systems ($195); Apple Aperture and Adobe Photoshop, Photoshop Elements, and Lightroom ($95).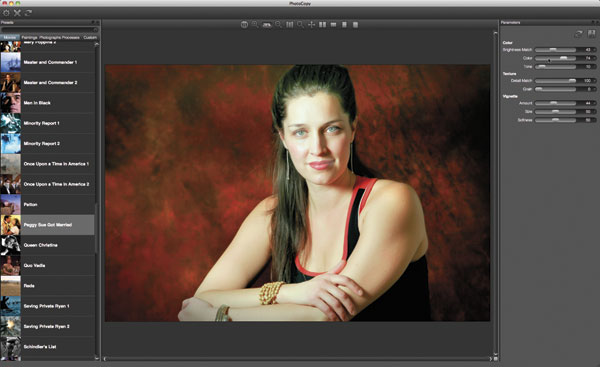 Airbags? AirBak Backpack
AirBak (www.airbak.com) is a unique photo backpack that uses an inflatable air cushion system to protect cameras, lenses, a laptop, or anything else packed inside the pack. The air cushions not only protect from damage if the bag is dropped but also guard against the normal jostling of the bag against the wearer's back. Just pump up the air pocket to the desired level and AirBak shields your photographic equipment using a cushion of air. The bag's design also spreads the weight more evenly throughout the back than a standard backpack with the majority of the weight being distributed to the core muscles of the hips and waist and resting on top of the wearer's gluteal muscles (rear end). This allows you to keep normal body posture and spinal alignment and relax comfortably in an upright position rather than being hunched over. AirBak claims the bag requires 1⁄10 the amount of energy and stress on the spinal column than a standard backpack carrying the same weight. While standard backpacks cause the weight to knock against the wearer's back with each step, AirBak's air pockets cushion the back from impact, absorbing the shock before it can cause discomfort while preventing damage to photographic gear at the same time. The AirBak Focus Tech retails for $99.99; the Zoom Pack, a photography-only gear pack, is $79.99.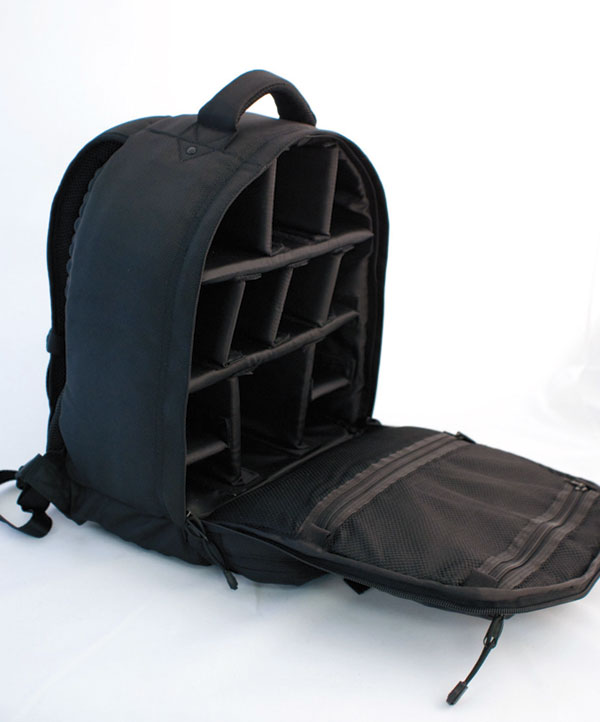 Size Does Matter
The conventional wisdom is that you're better off with more smaller capacity cards than fewer larger ones. That concept is based on the assumption that you'll lose fewer images if you have a card failure. (Don't laugh, it's happened to me.) I have a different theory: use fewer bigger cards. You won't have as many to keep track of (or lose) or miss shots while changing cards. SanDisk's (www.sandisk.com) new Extreme Pro CompactFlash card features 128GB of storage and up to 100MB/sec write speeds. It's optimized for professional photographers and videographers and is ideally suited for imaging applications requiring Full HD3 1920x1080 resolution, up to 50Mbps bit rate, and 4:2:2 color sampling. The card's combination of speed and storage lets you capture more frames when shooting in Continuous Burst mode and enables you to record high-quality Full HD video clips at a sustained 20MB/sec write speed. SanDisk's proprietary Power Core controller distributes data across the card more rapidly and efficiently and the UDMA-7 interface allows for maximum data transfer between card and camera. The card features a RTV (Room-Temperature Vulcanizing) silicone coating for added protection and is backed up by stress, shock, vibration, humidity, and moisture testing and a lifetime-limited warranty.
Practically Perfect Pictures The onOne Software
(www.ononesoftware.com) Perfect Photo Suite 5.5 for Adobe Photoshop (CS5, CS4, and CS3), Lightroom and Apple Aperture includes multiple plug-ins for color correction, image re-sizing, masking, and photographic effects all in one tidy package. The suite includes FocalPoint 2, PhotoTune 3, PhotoFrame 4.6, PhotoTools 2.6, MaskPro 4.1, Perfect Resize 7 (a.k.a. the next generation of Genuine Fractals), and the completely new Perfect Layers. Perfect Photo Suite 5.5 costs $499.95, but is a free upgrade to owners of Plug-InSuite 5. It's a great selection of a variety of very useful and creative tools.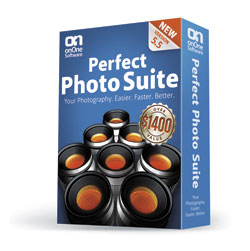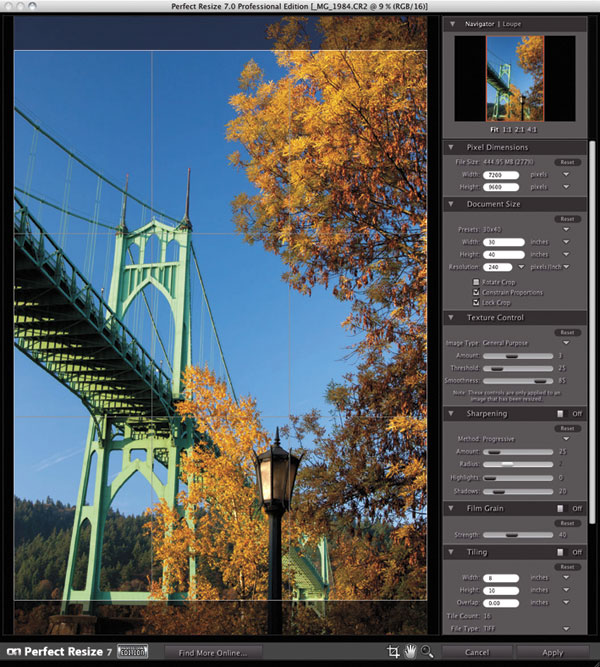 LATEST VIDEO