Thankful For Imaging Tools: The Journey Is Part Of The Process
"Life is like a ten speed bicycle. Most of us have gears we never use."—Charles M. Schulz
While my silver 10-speed bike is a far cry from the silver Audi R8 I recently piloted around Sonoma Raceway they both have one thing in common: they are essentially transportation devices that allow a person to get from one point to another. And while the R8 gets you there lots faster than a bicycle, the journey is part of the experience. The one thing that the imaging tools featured this month have in common is they help you make images; they do so in different ways, based on the kind of photographer you are and what you like to photograph.
Plug-In Of The Month
I wasn't always a fan of High Dynamic Range (HDR) photography, feeling that many examples exhibited a cartoony "painting-on-tinfoil" look, but working with Nik Software's (www.niksoftware.com) HDR Efex Pro changed my mind. Some SLRs, such as the Pentax K-30 I'm currently testing, provide in camera HDR capture, and while the camera provides four choices, only specialized software offers enough options to put the photographer, not the camera, in control. Nik's new HDR Efex Pro 2 not only improves what was already an extraordinary product, but is built upon a more powerful tone-mapping engine that when combined with the company's U Point technology enables selective fine-tuning to speed the process of producing HDR images.
New features include an updated interface and workflow that merges tone mapping, enhancement controls, and visual presets. The plug-in's Depth Control counteracts the flat look often seen in some HDR images and improved Ghost Reduction ensures that artifacts created by moving objects are removed with a single click. A new Chromatic Aberration Reduction feature reduces color fringes around objects and the Graduated Neutral Density Control accesses an image's full 32-bit depth, letting you create a natural look. Version 2 has Tint and Temperature sliders that can be applied globally or selectively to maximize white balance and the History Browser lets you review adjustments made during a session so you can back up a few steps if you went a bit too far. HDR Efex Pro 2 costs $99.95 and upgrades from Version 1 are $49.95. US customers who purchased HDR Efex Pro or Nik's Complete Collection after June 9, 2012 are eligible for a free upgrade.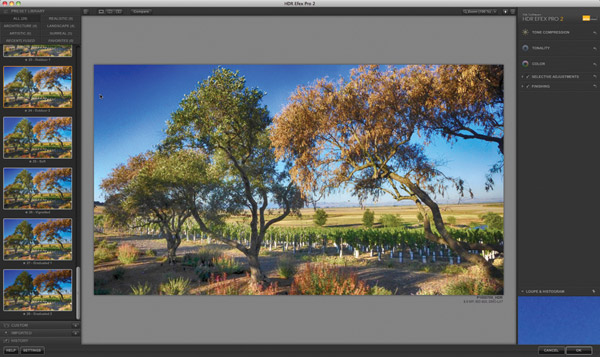 Say Nyet To Noise
Imagenomic's (www.imagenomic.com) Noiseware 5 plug-in replaces Noiseware Professional and features several enhancements, including a faster core algorithm that lets your images retain more detail, a new user interface and controls, an unlimited number of presets, and a new history control for an unrestricted number of history steps. Noiseware 5 provides 64-bit native support for Mac OS X to complement its Windows compatibility along with compatibility with Adobe's Photoshop CS6. The new algorithm not only lets images retain greater detail but is up to 25 percent more effective in reducing overall image noise.
Noiseware 5 provides presets for most types of photography and shooting environments and lets you store notes with details about specific presets along with the ability to import and export data. Noiseware 5 costs $79.95, but is free for users of Noiseware Professional. New users can try it on a free 15-day trial basis. At the same time, Imagenomic released minor updates to its Portraiture and Realgrain plug-ins to ensure compatibility with updated imaging applications. These updates are free for existing users of the Portraiture and Realgrain plug-ins.
Protect And Shoot
OP/TECH USA's (www.optechusa.com) made in the U.S.A. Mega Shoot Cover is designed to protect a camera body, lens, and lens hood in the in-use position so your gear is ready to use while being cosseted from dust, impact, and the elements. It's made from 4mm closed-cell neoprene to lock out moisture and offer impact protection. The detachable OP/TECH USA Hood Hat can be snapped in three different positions while the other end has a protective dust flap and drawstring closure for access. The underside of the pouch has multiple snap closures to accommodate tripod mounts and provide entrée to lens controls during shooting. The use of snap closures means there are no noisy touch fasteners to startle wildlife, distract sport players, or attract lint. The Mega Shoot Cover comes in black or "nature" and is available in three sizes to fit most camera and large lens sizes.
Resize Me
iResizer 2.2 by Teorex (www.iresizer.com) is easy-to-use software that lets you resize images without deforming content. No special knowledge is needed to use the program and iResizer also lets you erase unnecessary subjects (people walk into your shot?), change the distance between the objects, and adjust image aspect ratio. Its friendly interface is non-technical, making it ideal for the new SLR shooter, and will let you edit a photo while preserving its essence. Tutorials on the website include "How to remove people from a photo" and when you see what the software can do with even a complex example, such as removing a person from a group shot, it will make wedding photographers sit up and pay attention. iResizer is compatible with Mac OS X 10.6 and higher (Intel CPU) or Windows XP and higher. A personal license costs $19.99, while a commercial license costs $39.99.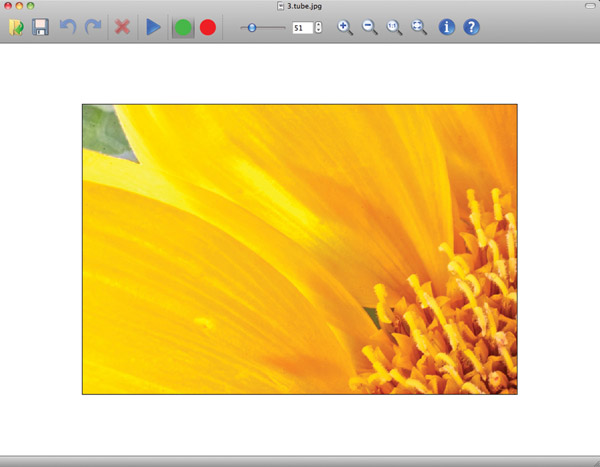 Two-Wheelin' Photography
I am not the avid biking enthusiast that Mary is, but we each have two bicycles, a mountain bike and a cruiser with big seats and coaster brakes. Mounting a small SLR with video capabilities, such as the Canon EOS Rebel T4i or Mary's Nikon D5100, on a bike is easy with the Flashpoint (www.adorama.com) Camera Bike Bracket. Some assembly is required but all the tools required are provided and putting it all together is something that even a casual biking enthusiast such as myself can accomplish. With models available for either 25.4mm or 31.8mm handlebars, this beautifully crafted and affordable ($36.95 and $39.95, respectively) accessory lets you mount a camera directly to the bars, but for more flexibility you might want to add a ball head. You can mount a camera on the bracket; spring for a big bucks ball head or just use the inexpensive ($12.95) 4" Flashpoint Mini Ball Head Camera Mount that I did. That head's price is hard to beat and when used with the Camera Bike Bracket makes a nice combination for shooting video while out for a Sunday ride.
App Of The Month: Aviary
Aviary (www.aviary.com) is a powerful and free photo editor for Android and Mac iOS and is a quick and easy way to edit your photos on the go. The Aviary team built an intuitive interface that features all the tools you need for a mobile imaging app, including one-tap auto enhance, crop and rotate, and lighting tools for adjusting brightness, contrast, and saturation. You don't expect much for free but there are also tools available that will sharpen and blur, adjust color balance, plus cosmetic tools such as fix redeye, remove blemishes, and whiten teeth. Aviary says they are "adding new tools all the time" so if you're the kind of person who only updates their apps on the second Sunday in Advent, tap App Store and select Update All from time to time. If you want to do more, Aviary offers purchasable effect packs that let you produce high-resolution output, drag and drop to customize the tool set, and scroll through recent photos.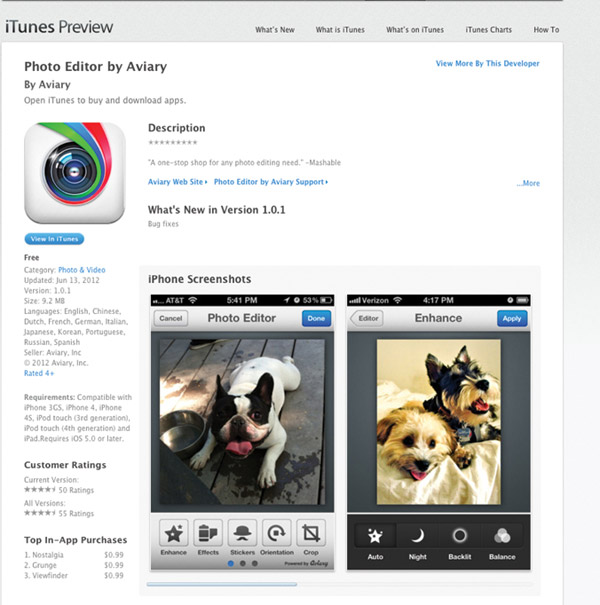 FEATURED VIDEO