Nikon Coolpix P1000 Superzoom Camera Review: The Incredible Hulk?
Superzoom cameras, like Nikon's Coolpix P1000 ($999.99) are popular because, let's face it, people who buy entry level DSLR's rarely, if ever, take the kit lenses off their cameras. I looked for statistics on this and didn't find any empirical data but friendly retailers in the industry told me this assumption is true.
So, a superzoom camera, especially one with a 125x (24-3000mm lens equivalent) lens, seems like an attractive option when your bother-in-law calls and asks, "I'm going to Alaska, what camera should I buy?" The learning curve for superzooms is relatively short, the new shooter won't have to worry about swapping lenses and 3000mm should capture any wildlife he might encounter. Closer to home the Nikon Coolpix P1000 appears to be a useful Mom or Dad camera, because that long focal length is helpful when shooting their kid's soccer or softball or lacrosse games.
Design & Features
The Nikon P1000 has a 16MP CMOS sensor and a built-in Nikkor 24-3000mm (equivalent) f/2.8-8 lens. For those keeping score that's a 125x optical zoom, which is longer than Sony's more expensive ($1,698) 20-megapixel RX10 IV that has a Carl Zeiss 24-600mm lens. Lens construction for the Nikon P1000 uses 17 elements in 12 groups with five ED elements and one super ED element, and it measures 7.2 inches from the camera back to the tip of the lens but extends to 12.1-inches at the Full Monty 3000mm.
A non-reversible lens hood is included with the P1000 but make sure it's securely attached; it can jump off. The camera's 250x Dynamic Fine digital zoom produces the equivalent of 6000mm, which I wouldn't recommend if you care about image quality, except under extreme "gotta get the shot" conditions.
The Nikon P1000 uses Contrast-detect AF and while Internet pundits debate the merits of this system vs. the phase-detect system, the camera never failed me with both the speed and accuracy of its auto focus. And it gives you choices, including AF area selection, facial priority as well as target finding and subject tracking AF for those amateur sports shots Moms and Dads love capturing.
The Nikon P1000's lens features Dual Detect Optical Vibration Reduction that, Nikon claims, provides five stops of optical image stabilization and is available in four modes, plus off. Motorized (only) zoom control is accessed with a T/W button on the side of the lens that's clearly designed for video shooters because it seems intentionally slow, I'm guessing, to prevent jerky zooming.
For still shooters there's a zoom control wrapped around the Nikon P1000's shutter release that's borrowed from every Coolpix point-and-shooter ever. It works faster.
The Nikon P1000's lens barrel has a Snapback button allowing the lens to quickly zoom out if/when you lose sight of your subject at long focal lengths. Releasing the button returns the lens to its previous focal length. That rubberized ring around the lens that looks like a focus or zoom control is Exposure Compensation (default) but can be assigned other functions in a menu for focus, ISO and white balance.
Speaking of white balance presets, there are lots of options. There are two – count 'em – AWB models including Auto 1 and Auto 2 that provides lightly warmer tones and would be great for portraits that I was unable to test because my favorite model was unavailable. I did, however use it to photograph a street rod I encountered during a leisurely stroll late on a bluish cloudy day. The Nikon P1000 has the expected settings of Cloudy, Daylight, Flash, Fluorescent, Incandescent as well as the not so common "choose your own."
When using P, S, A or M exposure modes, you can shoot at ISO settings from 100 to 6400. When shooting at ISO 6400 some digital noise was observable but not objectionable. The lowest ISO sensitivity in Movie manual mode is ISO 125. In addition, the Nikon P1000 has scene modes for sunsets, fireworks, and portraits. There's even a Moon and a Bird mode optimizing the camera for capturing these flighty critters. You can shoot in JPEG or Raw using Nikon's own NRW format. In continuous mode you can shoot up to seven frames at seven fps while in JPEG format
There's a small, built-in TTL flash and while Nikon does not specify a Guide Number, it has a range from 0.98 to 39.37-feet at the lens's widest angle and 16.4-inches to 26.25-feet at the longest. There's a hot shoe if you want to add something more powerful.
The Nikon P1000 has an OLED electronic viewfinder showing 99% of the captured image and a thickish 3.2-inch tilt-swivel LCD but not-touch screen. The camera is capable of recording 4K UHD video at 30 or 25 fps and supports an external microphone via a 3.5mm connector making it something budding YouTubers might find of interest. Vloggers, though, might find it too much of a handful.
There's also an HDMI micro connector. You can access photos on a paired smartphone via Nikon's SnapBridge app and the built-in Wi-Fi and Bluetooth. The single card slot accepts SD, SDHC or SDXC memory cards.
The Nikon P1000's EN-EL20a battery is rated at 250 shots per charge. Recharging takes three hours using the supplied Charging AC Adapter with no charge remaining. Be sure to plug the adapter firmly into an AC socket until the on-off button blinks. There's no external battery charger but I've seen third-party chargers selling for less than $20 and they should charge faster because that USB connection is inherently slower.
An external charger allows you to charge a second battery while shooting with the camera and will let you charge a backup when traveling. Although I don't trust third-party batteries, I trust their chargers because of the simplicity of their design and construction.
Two Useful Accessories
When I was a Nikon film SLR shooter, one of my prized possessions was Joseph Cooper's two-volume Nikon/Nikkormat Handbook that detailed all the cameras but, more importantly to me, the esoteric accessories, like the Photomic Illuminator. Nikon hasn't forgotten its roots: The optional ($44.95) ML-L7 Bluetooth remote control not only lets you wirelessly trigger the P1000's shutter but also allows you to adjust ISO, zoom and aperture settings when shooting with the camera tripod-mounted. That shutter is extremely quiet.
When photographing my favorite wall of bricks at 3000mm (coming up) I quickly discovered that maintaining consistent framing at this focal length was difficult. To cope with the challenge, consider this workaround: Back off from 3000mm even a small amount and framing becomes easier.
Yes, you lose the maximum focal length but you'll find it's easier to frame your subject in the viewfinder. Nikon's optional ($171.95) DF-M1 Dot Sight is a hardware solution that attaches to the camera's hot shoe. Aligning the dot in its finder onto a moving subject lets you keep it in frame whether shooting sports or little Randy racing his Big Wheel.
The DF-M1 has selectable red and green dot colors in different sizes that useful depending on lighting conditions. It's the perfect accessory for preserving your sanity when shooting action at 3000mm or if you want to re-create the Ecstasy of Gold sequence from Sergio Leone's The Good, the Bad and the Ugly.
That Whopping Big Lens
To be clear, the Nikon P1000's lens is actually a 4.3-539mm optic that's the 35mm equivalent of 24-3000mm. I headed off to my wall of well-laid bricks to see how it fared. At 28mm and f/2.8, there was no vignetting and sharpness was acceptable – even corner-to-corner – but the image exhibited slight barrel distortion at the top. At f/8, which should be a sweet spot, edge-to-edge sharpness varied from acceptably sharp to slightly better in the center. Image quality improves as you back away from 24mm.
At 3000mm and f/8, which is your maximum aperture choice at this focal length, there was no observable distortion, but the sharpness of my test shots was inconsistent because of camera movement at 1/500 sec. Out of the eleven shots I made, only two were sharp. The classic way to avoid this problem is to shoot at a shutter speed that's the reciprocal of the focal length and for a 3000mm focal length it's 1/3200 sec. The camera's maximum shutter speed is 1/4000 sec.
Like most f/2.8 zoom lenses I've tested, the maximum aperture is only available at the widest range of the zoom and quickly drops to f/3.2 as you hit 30mm. At 24mm it will focus as close as 12 inches but at 3000mm, it's 23 feet. Using that latter close focusing distance and the lens's aperture at 3000mm of f/8, the diagonal angle-of-view is .303 degrees with a depth-of field of 1/8 -inch in front and behind the point of critical focus, according to the Depth of Field, Angle of View and Equivalent Lens Calculator from the Points in Focus blog.
The Nikon P1000's lens appears to have a 77mm filter thread and while the lens hood provides some protection, it is shallow measuring one-half-inch at its narrowest points. A better bet is to use an UV/Skylight/Protection filter, such as B+W's XS-Pro UV Haze MRC-Nano 010M Filter ($47.95.)
Performance in the Field
Let's deal with the pachyderm in the parlor first. At nearly $1000, the Coolpix P1000 competes with Nikon's own D5600 DSLR that sells for $896.95 with an 18-140mm f/3.5-5.6G ED VR lens. But the P1000 includes a built in 24-3000mm lens.
The Nikon P1000 is .88-inches wider, .86-inches taller and 4.4-inches thicker. It also weighs 33.5 ounces more than a D5600. The P1000's 16.1MP sensor is 1/2.3 inches but physically measures 6.2 x 4.6mm, the same size as the 12.3-megapixel Google Pixel smartphone. Nikon's D5600 delivers 24MP images from its 23.5 x 15.6 mm sensor with ISO settings up to 25,600. But its kit lens only goes to 140mm, while the Coolpix zooms out to a mighty 3000mm.
I found that camera handling and overall ergonomics with the P1000 to be a mixed bag. My wife Mary who has US Medium-sized female hands liked the ergonomics, while I could not get beyond the shear bulk of the camera.
Boiling my feelings down to automobile terms: The Nikon D5600 is a Ford Focus, the Coolpix P1000 is a Buick Roadmaster Estate Wagon. Does size matter? For some shooters, I think it does but I also recognize that there's a segment of camera buyers to whom bigger equates to higher quality and so to them my comments about the size and bulk of the CoolPix P1000 are meaningless.
Fall in Colorado where I live is a lot like Springtime in the Rockies, and while it's true early fall can be beautiful with acres of golden aspens, peak foliage viewing happened three weeks before the Coolpix P1000 landed on my doorstep. The camera has an operating temperature range of 32 to 104 degrees F, which I got a chance to test with no problems.
Controlling exposure is handled with two command wheels: The first is an easy-to-use thumb wheel sitting atop the camera, while the second is a knurled ring around the kind of rotating four-way controller you'll find on the back of most digital cameras. While trying to choose an aperture in Aperture Preferred mode using that ring, you can easily and accidentally press any of its four quadrants triggering, for example, exposure compensation. Be careful.
Metering options include center-weighted, Matrix or spot and on my trip to photograph the gazebo in Parker, Colorado's O'Brien Park the Nikon P1000 produced consistent and accurate exposures. I did get a bit of a surprise when opening the file on my 5K iMac. The files were not only well exposed but looked surprisingly good for the small sensor inside the camera.
Image Quality & Sharpness
To show the extremes possible with the Nikon P1000's 24-3000mm f/2.8-8 lens, I headed down to Parker's Town Hall. I parked in their lot and shot toward the new library with its giant Jacks and Ball sculptures. You can see the comparison of the focal length range in the illustration; it's quite impressive. Of the eleven handheld shots I made, taking my own suggestion of shooting at 1/3200 sec, eight were acceptably sharp and three were soft. Clearly more testing was needed.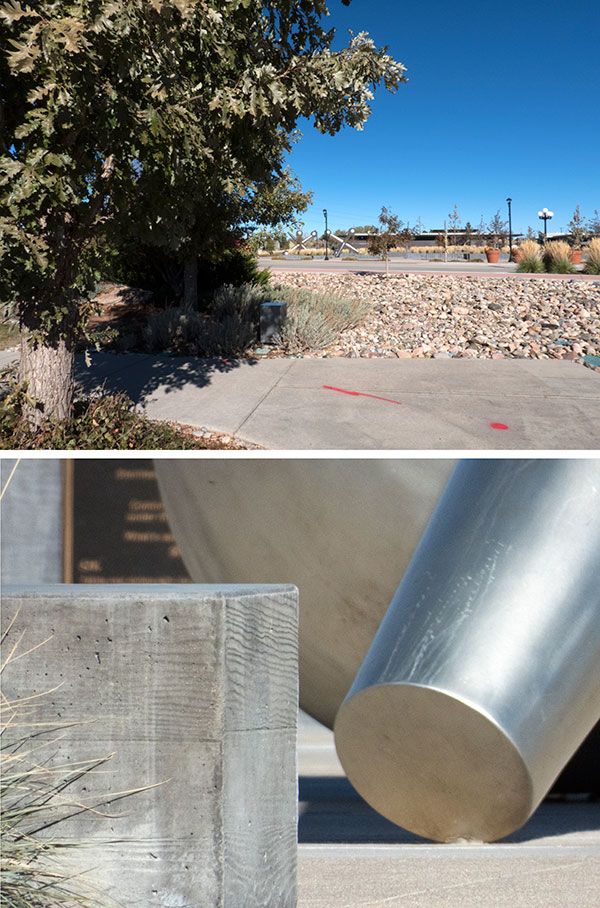 On the surface it would seem the best way to get crisp images at 3000mm is to use a tripod, so I headed off to Hidden Mesa with a Manfrotto tripod under my arm. My subject was a small corner of the restored pump house. The entire building can be seen in a separate illustration.
With Vibration Reduction turned off and the spikes pulled out on the tripod, I set the Nikon P1000 in Shutter Priority mode and began a three-shot series at different shutter speeds starting at 1/500 sec, the setting used at my brick wall. It was a sunny 54-degree F day with a light breeze but not enough the move the leaves in nearby trees, yet as I composed the image the close-up image in the flip-out LCD screen danced around.
At 1/500 sec, two of the three images were acceptably sharp and one was soft. At 1/640 sec, two of the images were sharp and one was acceptably sharp. At 1/800 sec all of the images were sharp all the way up to 1/2500 sec.
Shooting at night? You'll also need a tripod. Shooting in available darkness at ISO 6400 and a modest focal length of 135mm produced a 1/2 sec shutter speed that VR could not handle, and I tried all of its options. To anyone who's been around photography for a while, none of this will come as a surprise.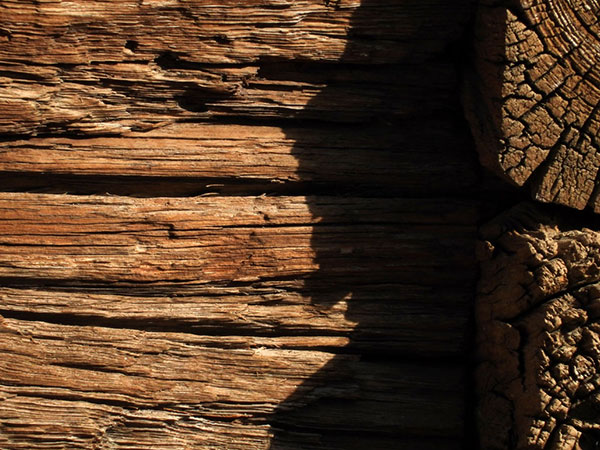 I took the Nikon P1000 to a car show to see how it did and ran into an interesting conundrum. It's typical for me and maybe other photographers to support a camera that a physically long lens by its barrel while shooting and when I did two things happened: I tripped the tripped the lens-mounted T/W button accidentally zooming or when zooming with the shutter release zoom control I triggered the barrel-located zoom control at the same time.
Under crowded conditions, the P1000's zoom range did come in handy and I chose the 24mm option for some shots but when the show became packed with spectators, I used the zoom to isolate details and curves of cars such as a 2014 McLaren MR4-12C shown.
Next, I headed down to the charming town of Castle Rock, Colorado to indulge my inner Walker Evans. To get into the groove, I used the Nikon P1000's Picture Control menu that offers three color modes (Standard, Neutral and Vivid) and well as Monochrome.
This latter option includes four sliders for sharpening, filter effects and toning, including blue and sepia, with toning options that can be applied in seven steps. For my sepia shots, I chose one less than the middle value because most cameras' built-in sepia modes tend to make sepia images look orange. To hedge my bets I shot in RAW+JPEG mode so color versions of the images were available if I wanted them.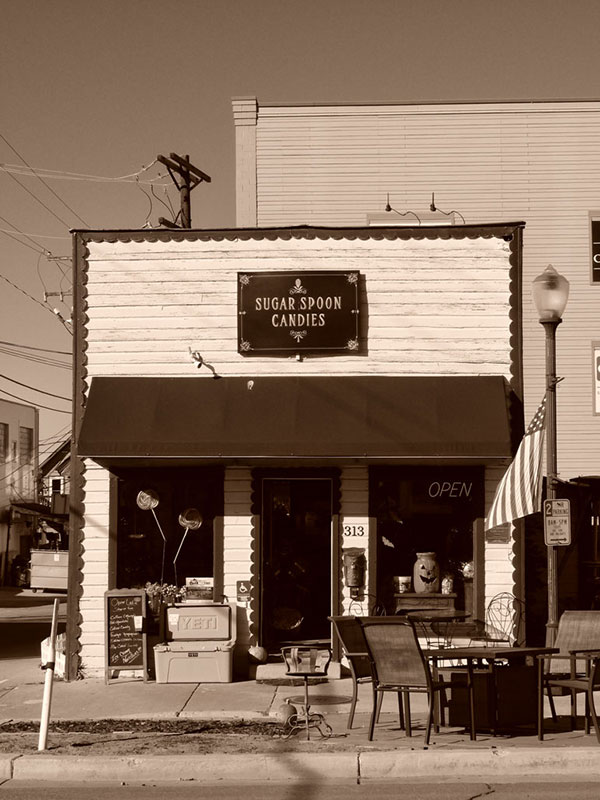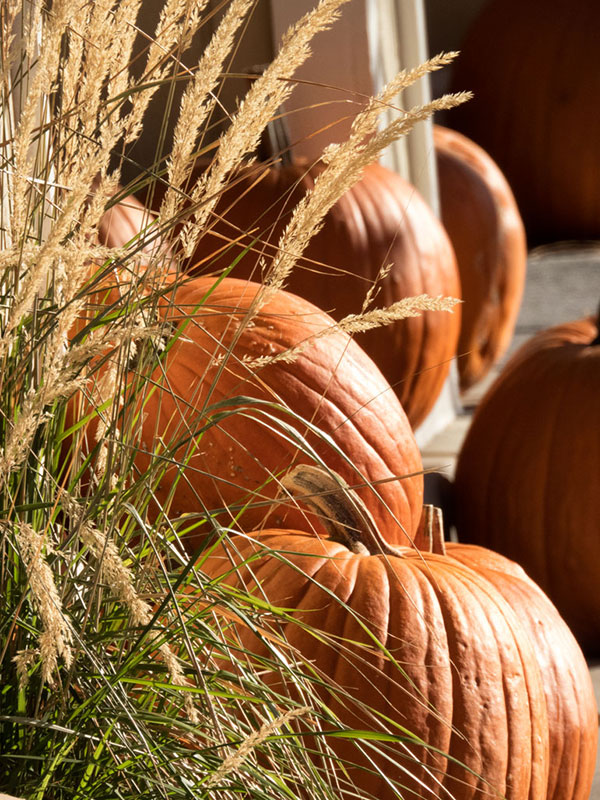 Conclusion
Street photographers will probably want to pass on the Nikon P1000 because the camera is anything but inconspicuous. Where the P1000 shines will be photographing or, better yet, shooting video of Junior's soccer game or getting long distance candids at his or her birthday party. If you are serious about photographing wildlife or sports, you'll probably want to use a DSLR for better speed and image quality. But I could recommend the Coolpix P1000 as a solid entry-level camera for aspiring sports or nature photographers who want to see how much they like the genre before plunking down $16,299.95 for Nikon's 800mm f/5.6E FL ED VR lens. So, who's the ideal CoolPix P1000 photographer? If they are comfortable with the camera's size, weight and ergonomics, this may be an ideal Mom or Dad camera for family sports, or for budding nature shooters on a budget.
Back in the film days Joe Farace was a diehard Nikon shooter and his wife Mary shot Canon SLR's. Entering the digital era, Joe started shooting Canon DSLRs, while Mary became a Nikon shooter. Go figure. Joe also has a brace of mirrorless Micro Four-thirds cameras and if you would like to see the kind of equipment housed inside his actual gear closet, visit www.joefarace.com or www.joefaraceshootscars.com and click on "Gear."
FEATURED VIDEO