Manfrotto Rolls Out Lastolite "Out of Focus" Bokeh Backgrounds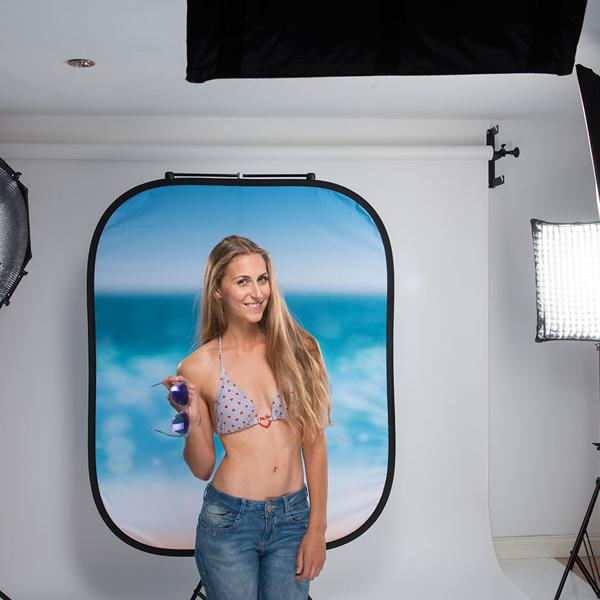 Manfrotto Distribution just introduced the latest addition to Lastolite's popular line of photography products: Out of Focus Backgrounds. So, in other words, you don't need to shoot wide open with a fast aperture lens to create a blurred bokeh background look when shooting portraits anymore. Just stand your subject in front of a Lastolite Out of Focus Background and shoot. (Of course, this product won't be for everyone but it's definitely less expensive than an f/1.2 portrait lens.)
Designed to be portable, reversible and lightweight, the Out of Focus Backgrounds are available in two options: Summer Foliage/City Lights (LL LB5730) and Autumn Foliage/Seascape (LL LB5731).
Measuring 4x5 feet, these collapsible backgrounds are made from durable crease-resistant fabric and conveniently store in their own carry bag. Ideal for use in the studio or on location, they are compatible with Lastolite's Magnetic Background Support (LL LB1120), which allows the background to be attached to a traditional lighting stand for fast, easy set-up.
The Out of Focus Backgrounds sell for $205.59 each and are available at retailers nationwide.
More info here.
FEATURED VIDEO