7 Reason You Should Upgrade Your Camera Strap
If you are using the shoulder strap that came with your mirrorless or DSLR camera, you're wearing a billboard for the manufacturer. At best it attracts unneeded attention. At worst it alerts snatch artists and other miscreants. Time to switch!
Hats off to Fujifilm. Many of their straps are made to absolutely top-notch standards and have the brand name covertly debossed in black-on-black so that it cannot be read from farther away than arm's length. This is just one example of the many ways Fujifilm demonstrates care for their customers. I mean, how many other companies offer feature-rich firmware upgrades for models that have been discontinued?
That said, here are the 7 big reasons why it's time to scrap the crap strap.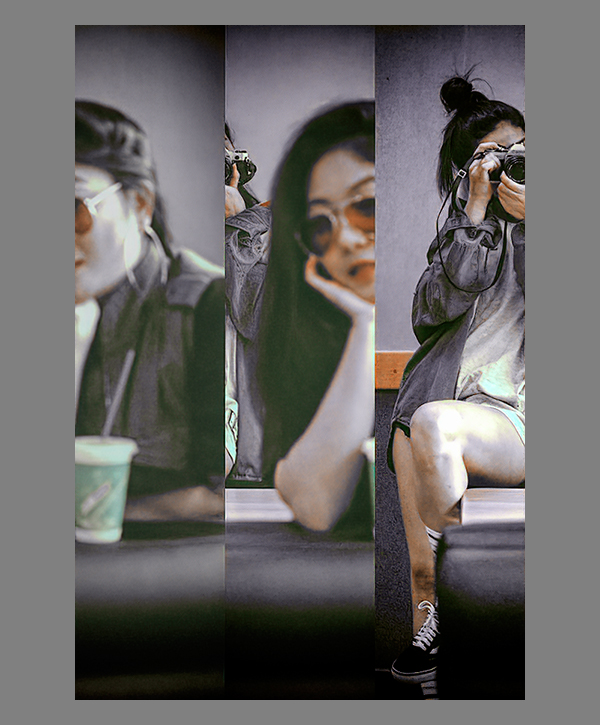 1. Camera Manufactures' Straps are UGLY
Okay, Fujifilm aside, most other camera straps are totally offensive to the human eye—but I hasten to emphasize that they are all decent quality and durable. Besides inviting trouble, their typically garish graphics are just plain as ugly as a whole bag full of tapeworms.
2. Too Hard to Attach and Remove
I didn't intend to catch the Fujifilm train this morning, but Fujifilm does pack a plastic coin with their straps so you won't split a thumbnail trying to open the d-rings. Even if you don't mangle a phalange, the attachment process is slow and frustrating. In rebellion, take a look at what is arguably the best system in the world: the Anchor Links from Peak Design.
3. Minimal Adjustability
Most neck straps are meant to be worn around the neck or draped over one shoulder. What about bandolero style? Or any other way that shifts the weight away from your neck? Aftermarket straps offer variety, versatility and various carry options. Cotton Carrier comes to mind.
4. Impersonal and Conformist
One of my most prized camera possessions is a handmade leather Lucky camera wrist strap that has my name debossed in it. Camera manufacturer straps are always marked with the a brand or model name. The choice is pretty easy.
5. Wrist Straps Rule
For many situations, photographers often prefer wrist straps over neck/shoulder straps. A well-made wrist strap imparts a feeling of oneness between the hand and the camera. Too corny for ya? Okay then, a wrist strap keeps the camera secure but still allows you to swing it up to eyelevel and into action fast.
6. Uncomfortable – Hurt and/or Slip Off Shoulder
Thin straps can dig in; both thin and thick straps can slip off. Is it just me, or is it as annoying as hell to be forced to constantly rescue a strap that's lost its footing on my shoulder. Straps from Domke, the UPstrap from Journey Camera, and a few other specialist straps grab and hold your shoulder like a convulsive drunken parrot with long nails.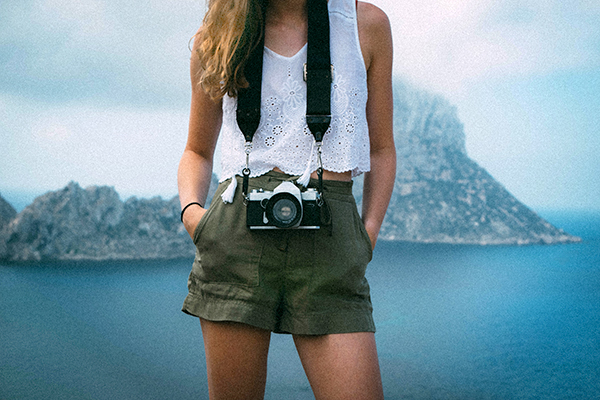 7. They Take Up Too Much Camera Bag Space
Especially when using a compact camera bag (like my favorite Domke F-5XB) the bulkiness of a typical camera strap competes for space with the camera and lenses. Fold it, roll it, wad it up—do anything to make it fit. On the other hand, neck straps with quick release snaps (Domke again, or Tamrac) allow the strap to be stored separately, perhaps in one of the otherwise useless end pouches.
Conclusion
Here's the reality. Camera makers are in the camera business, not the strap business. They buy straps in bulk and, although they don't skimp on durability, they do endeavor to save a dollar where possible. If you love a strap that looks like it could be the label from a fruit salad can, stick with the strap that came with your camera. Otherwise, upgrade your strap.
—Jon Sienkiewicz
(As an Amazon Associate, Shutterbug earns from qualifying purchases linked in this story.)