Living the Dream of a Travel Photographer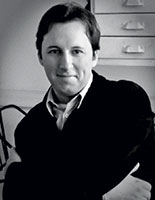 For many people, travel photographer must sound like a dream job. Get hired by a fancy magazine (National Geographic?) to go shoot in an exotic locale; spend your days photographing beautiful beaches and idyllic sunsets in paradise and your nights wining and dining with the locals; see your photos printed in gorgeous two-page spreads that will be seen by millions of people around the world; collect your paycheck and do it all over again.
While that might sound like the perfect life, as we all know, it's mostly fantasy. That's not to say that travel photographers don't live certain aspects of the above description but, obviously, it's a lot more hard work, hustling, and a constant struggle for assignments and paychecks than most regular folks realize. Despite those realities, there's still something about the romance of travel photography that excites us, which is why this issue is one of our favorites to put together.
To that end, we've squeezed a ton of great travel stories into this issue to educate and inspire you. In fact, we had so many travel pieces with wonderful photos this month there wasn't room for some of our regular coverage. For instance, you may notice that for the first time in recent memory there aren't any camera reviews in this issue. Don't worry; our reviews will be back next month. If you find you can't wait, visit Shutterbug.com where we've been posting exclusive online reviews of the latest cameras, lenses, lighting, software, and photo accessories. You also might notice that Maria Piscopo's popular Business Trends column is missing this month. Again, that's not a permanent change: her column returns in next month's issue.
Now that I've told you what's not in our May issue, here are some highlights of the fabulous stuff you'll find in these pages. If you want to learn what it's really like to be a travel photographer, read Jack Neubart's profile of John Shaw on page 70. While Shaw's life is far from glamorous—most of his image sales come from the highly competitive travel stock market—it has an independent appeal. "I like working totally for myself, on my own schedule," Shaw says. Check out the story to read tips on how he's able to capture his sellable travel photos to make this lifestyle work.
You don't, necessarily, need to travel to new and exotic locales to shoot winning images. On page 84, Josh Miller discusses how he often goes back to the same spots over and over again. "The truth is the best photographers are the people who log the most days in the field and know their locations like the back of their hands," Miller says.
And then there's Blaine Harrington who, in his On the Road column on page 28, says some of his favorite travel shots are captured right in his own backyard. "I'm pretty sure that most photographers will find close to their homes photogenic possibilities perfect for a day trip, a weekend, or a longer excursion," Harrington writes. "For some, an in-your-own-backyard photo essay self-assignment can be terrific preparation for planned long-distance travel."
While that's great advice for any aspiring travel photographer, the spectacular image that accompanies Barry Tanenbaum's Talking Pictures column on page 22 should come with a world of warning: Don't try this at home or out in the field for that matter! The image is of a terrifying tornado, which stormchaser/photographer Jim Reed captured along the Kansas-Colorado border. At one point, the unstable tornado suddenly turned and came straight at Reed. "So much of what I'd learned in all the years I've been doing this came into play that day," Reed recalls.
Or in other words, it's ok to live the dream of a travel photographer but be careful to avoid the nightmare!