Art for Art's Sake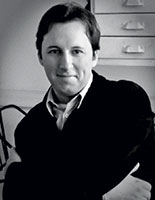 Fine Art photography can mean so many different things to so many different people, it's almost impossible to define as a category. For starters, the subject matter can be wide-ranging: it can include landscapes, cityscapes, macros, wide angles, long exposures, abstracts, portraits, nudes, semi-nudes, black and whites, color photos, surreal photos, hyperreal photos, nature photos, and on and on and on. But while looking over the excellent group of entries from Shutterbug readers for this month's Fine Art Photography assignment for Picture This! (page 16), I kept thinking to myself: art may be hard to define, but I do know it when I see it. Put simply, it's beauty for beauty's sake.
Of course, when I say beauty, I don't mean just a pretty picture. Fine Art photography can include ugly beauty, dark beauty, comic beauty, smart beauty, dumb beauty, absurd beauty, angry beauty, sad beauty, and many other looks, moods, and tones. To me though, the best art images are about beauty nonetheless. And maybe that's why this somewhat vague category of photography is so popular with readers. It gives us all a chance to present our vision of what a beautiful photo really is.
The photographers we feature in this Fine Art Photography issue certainly give their wide-ranging ideas on beauty. There's our cover photographer, Danny Clinch, who we interview on page 80. Clinch sees beauty in others; his intimate portraits of musicians and rock stars are true works of art. Then there's Hugh Kretschmer, who we feature on page 68. Kretschmer's photos combine surrealism, commerce, and humor into deftly assembled visual packages of art. On page 74, we have a fascinating interview with John Paul Caponigro, who finds beauty in the natural world. Caponigro's tips, anecdotes, and observations on how to become a better fine art photographer are a must-read.
Call me old school but while I enjoy looking at beautiful art images on my computer screen, photos don't really become works of art until they're printed out. If you have a gallery show coming up or simply like to be surrounded by the beautiful photos you've captured, Joe Farace picks out his favorite photo papers for art photography in his Geared Up column on page 26. Joe is a bit of a photo paper maven, and it's a rather comprehensive rundown of the latest fine art media, covering everything from Japanese Washi paper, which is made from the bark of the gampi tree, mitsumata shrub, or paper mulberry, to classic fiber-based baryta papers.
And speaking of beautiful paper things, you might notice that this issue of Shutterbug looks a little different. While we've made a few changes to the design of the magazine over the last few months, this Fine Art Photography issue marks the first major overhaul we've had to Shutterbug magazine in quite some time. Led by our talented Art Directors Alina Avanesyan and Bernice Guevarra, we've implemented new fonts, new headers, and a new logo, and realigned the spacing throughout the magazine to add more white space to create what we hope is a cleaner, more readable look. Enjoy!