Commercial Photography Doesn't Have to Look Commercial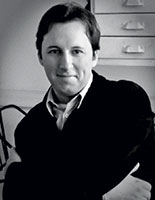 Even if you're not into cars, you've got to be impressed with Tim Wallace's dramatic cover photo this month. It's always a fun if difficult task trying to pick a cover image for Shutterbug because there are so many good photos to choose from. In Wallace's case, we created several different cover mock-ups using his distinctive car photos and while they all looked great, the image we picked with the mountains in the background and the hard-charging Shelby Mustang GT tearing it up below, just spoke to what this issue is all about. While the theme of this month's issue might sound stuffy—Commercial, Corporate, and Advertising Photography—Wallace's image proves it can be anything but that in the right hands. Read the full interview with him on page 82 where he discusses the creative process behind his signature style.
Just because a photographer has been hired to shoot an image for a commercial, corporate, or advertising client, doesn't mean their work needs to look slick or hollow. In fact, oftentimes that's exactly what a client doesn't want. For evidence, look at advertising photographer Dixie Dixon's fun, playful, and decidedly human images in the interview with her on page 70. Dixon often casts non-models in her work, which gives the images and the products they advertise a very approachable quality. Corporate photographer Jim Karageorge, who is interviewed on page 86, has a much different client list from Dixon, and his photography could, at times, be described as industrial. But he's had to change the focus of his work to stay competitive.
"Today, the stories that corporate clients want to tell are different from those we told in the past," Karageorge says in the interview. "They are geared more toward the human factor than the technologies."
Ah yes, "the human factor." It's funny how advertisers have forgotten about us humans over the years with their polished, antiseptic commercial campaigns that have as much warmth as a bar of soap. Don Draper of Mad Men fame would be ashamed. It's good to see that advertisers and, in particular, the photographers hired by them are changing their tune of late, and the work shows it.
Speaking of the human factor, you really must read Maria Piscopo's Business Trends column this month on page 76 where she interviews five photojournalists on how they handle photographing scenes of natural disaster and human tragedy while still running their business, and maintaining their sanity. It's gripping stuff and the images captured by these photographers will take your breath away and put a lump in your throat.
And finally, on a completely different topic, I'd like to plug Shutterbug's social media channels. If you want to stay on top of all the photography news we're covering online, "like" our Facebook page (facebook.com/shutterbugmag), follow us on Twitter (twitter.com/ShutterbugMag), and on Instagram (instagram.com/shutterbugpix). On Instagram, we're now doing weekly photo contests, so hashtag your Instagram images with #ShutterbugPix to be immediately entered. Looking forward to seeing you online and in the pages of Shutterbug!