Back to the Future?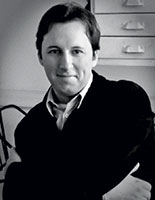 What does the future hold? It's a question that's been pondered by philosophers, scientists, and dreamers through the ages. But accurately predicting the future is no easy task and, in fact, it's been a fool's errand for many. Take, for instance, the photo industry. It may be hard to believe, but just a little over a decade ago, there were still some major manufacturers banking on film to lead them through the years of digital disruption.
And…how'd that work out for them?
We all know the answer: it was an unmitigated disaster that bankrupt companies and put hundreds of thousands of people out of work. Truthfully, a street-corner soothsayer could've predicted as much.
As I write this, I've just returned from the massive photokina international imaging show in Cologne, Germany, and while what I saw there was interesting, it didn't exactly inspire confidence for the future of the photo industry. While some of the technology was exciting—Panasonic had a particularly good demo of how easy it was to pull high-resolution still photos from 4K video footage—other "fresh" gear at photokina had a slightly moldy scent to it. Don't get me wrong: I like the look and feel of retro-style photo gear as much as the next photographer but removing the LCD screen from the back of a digital camera and replacing it with a dial—as Leica did with its M Edition 60 rangefinder—is not the type of "innovation" I was hoping for at the show. In a similar vein, the Big Two (Nikon and Canon) used photokina to introduce relatively incremental follow-up models to DSLRs that came out over half a decade ago.
Ok, maybe I'm being a bit harsh. Shutterbug readers certainly seemed psyched to read about all the new gear, with record numbers visiting our website (www.shutterbug.com) during the show and offering their opinions (mostly positive) about the latest cameras and accessories on our Facebook page: www.facebook.com/shutterbugmag. And while many of these new products might have throwback designs, inside they're packed with decidedly modern technology, with 4K video and wireless connectivity being the current "must have" features.
It's no coincidence that we take a look at some of the latest imaging trends in this December issue, which is our "Camera & Technology Preview" for 2015. The end of a year is a good time to evaluate where we've been and contemplate what lies ahead. And this being a "photokina year" makes it all the more timely to take stock. Our longtime contributor Joe Farace gazes into his crystal ball to find "7 Tech Trends That Will Change the Photo Industry Next Year" and while you might not agree with all of his predictions, they will definitely make you think. Meanwhile, the photographer who shot this month's whimsical, future-retro cover photo, Mark Holthusen, is profiled in our Pro's Choice column. Holthusen is a good example of a commercial photographer who's been able to stay ahead of the pack by being open to new ideas for both content and gear. He went digital way back in the late '90s when everyone was still clinging to film and he's currently shooting a lot of 4K video with Red's latest cameras. The result is that clients can't get enough of his work.
If there's a lesson to all this, it's that you can't settle for the status quo if you want to thrive as a photographer. The photo industry, as a whole, needs to be reminded of that lesson, too, or its latest "classic" cameras could end up gathering dust with all those old rolls of unexposed film.