Shoot. Promote. Repeat.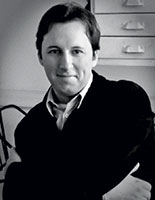 If you're trying to earn a living as a photographer these days, it can be tough, especially with digital cameras making it easier for anyone with a Nikon or a Canon to think they can compete with the pros. Here's some news for them though: they can't.
Sure, newbie photographers might sell a photo here and there, get "hired" by friends to shoot a wedding, or grab a prize in an online photo contest, but being a true professional requires persistence, focus, and lots of hard work. (Also, you need to have some modicum of talent, but that's a different story.) In this issue, we look at the world of Wedding, Portrait, and Boudoir Photography and one thing you'll immediately realize while reading our coverage, is that all the photographers featured in this issue have that important combination of skills. And they add one more: a shrewd marketing sense.
Yes, if you want to run a photography business these days you have to treat it like a business and that means marketing, self-promotion, and advertising, both in the traditional sense and through the growing world of social media. Our own Maria Piscopo looks at "The Business of Wedding Photography" on page 74, while interviewing five professional wedding photographers with a range of backgrounds. These photographers also have a range of styles of wedding photography and a variety of approaches to promoting their businesses. The message being: what works for one photographer might not necessarily work for another photographer, but you need to "work it" if you want photography to be your main source of income. It's a daunting prospect, for sure, but one that has rich rewards.
"It's an incredibly rewarding job, it's flexible and can include traveling all over the world," photographer Alexa Gallo says in the piece. "I love knowing that some of the photos that I shoot will be treasured for generations to come. There's a timelessness to it that I really love."
Just as "wedding photographer" is enjoying a resurgence in popularity as an occupation, "boudoir photography" is now on the rise as a very salable service. (Though, to be honest with you, I find the term "boudoir photography" to be extremely dated.) On page 84, Barry Tanenbaum interviews a husband and wife team that has been doing boudoir photography long before boudoir photography, suddenly, became "a thing." Called CherieFoto, the company includes Cherie Steinberg and her husband Hedley Jones, who are ranked on Google as the #1 boudoir photographers in Los Angeles. The team has risen to the top through their signature style, which is "moody, sensual, suggestive, edgy, mysterious, and sly"; their engaging personalities, which are entertaining and, most importantly, relaxing to clients; and their glowing reviews on Yelp. Again, there's not a set formula to running a successful photography business but the key ingredients are time and effort.
And finally, if that fun portrait of Jane Lynch of "Glee" fame on the cover of this month's issue caught your eye (and it certainly caught ours!), then you should know it's by celebrity portrait photographer extraordinaire Patrick Ecclesine. (Read Jack Neubart's interview with Ecclesine on page 66.)
While he's photographed some of the biggest names in Hollywood, even Ecclesine knows he has to be open to change in order to stay successful.
"As a photographer, you're there to capture a moment," Ecclesine says in the story. "Well, moments change, life changes, things evolve, and so you have to be open to that and not rest on your laurels or get stuck in your ways."
Or as the great post-punk band Gang of Four once put it: "A change will do you good. I always knew it would."