Artist Ben Grant Uses Hi-Res Satellite Images to Make Stunning "Aerial Porn" of the World from Above
Artist Ben Grant became inspired by satellite imagery after learning of what's known as the "overview effect"—a sensation astronauts experience when they look down from space and view Earth as a whole. It's at that moment, Grant says, that astronauts "have the chance to appreciate our home in its entirety, to reflect on its beauty and its fragility all at once."
With the overview effect as his inspiration, Grant began downloading, cropping and stitching together a collection of high-resolution satellite images, with the modest goal of creating a "Daily Overview" website and Instagram page to share with friends and family. As Grant told our sister network GrindTV, to his surprise his Instagram page virtually exploded overnight and he soon has over half a million followers.
Encouraged by the popularity of his project the 28-year-old Grant signed a book deal and last fall he published an anthology of his images entitled "Overview."
As he told GrindTV, Grant posted one of the images on Reddit before he even launched his website and Instagram page and "In one day it got, like, 400,000 to 500,000 views." He says he's intrigued by the project because "I'm able to show an entire airport from end to end, the entirety of an agricultural facility, the entirety of a factory, and I don't think that if you're up in a plane or helicopter that you can get that sense of scale."
Grant is in partnership with a satellite company that provides him with access to their software and archives so he can select and download images which are composed of many individual pieces that he stitches together for his compositions.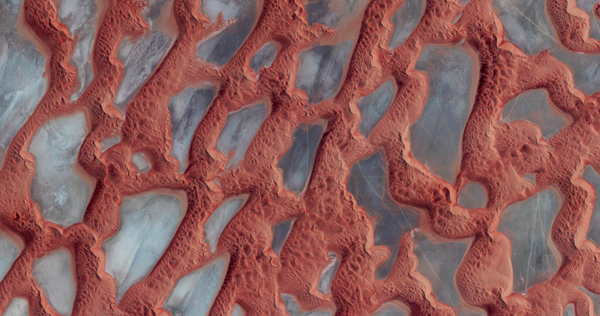 Since embarking upon his project Grant says he's developed a new perspective of our planet, one that encompasses deforestation, the impact of fossil fuels, mining, and other activities in which humans take part. "When I read news and see a story on glaciers melting in Greenland," he explains, "I'm going to go look at it so it can be really adapted to current events."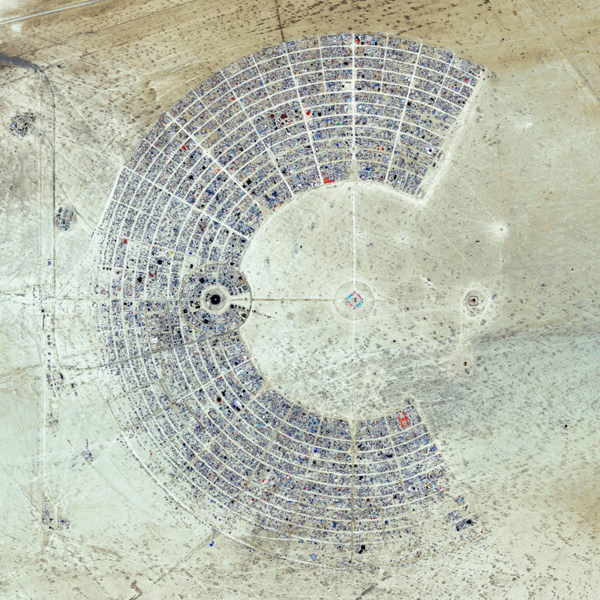 You can find more spectacular images on Grant's Instagram page. Don't miss a video we posted earlier that lets you take a mindblowing virtual trip to Pluto aboard NASA's New Horizons Spacecraft, and be sure that you follow us on Instagram at @ShutterbugPix where we're sharing our favorite photos from our followers.
FEATURED VIDEO