Watch This Beautiful Time-Lapse Video Shot with a Drone in Minsk, Belarus by Artem Pryadko
Artem Pryadko is a Belarusian photographer who has combined two popular forms of image capture into a unique specialty: He is using drones to make stunning time-lapse videos in the skies above his hometown of Minsk, Belarus.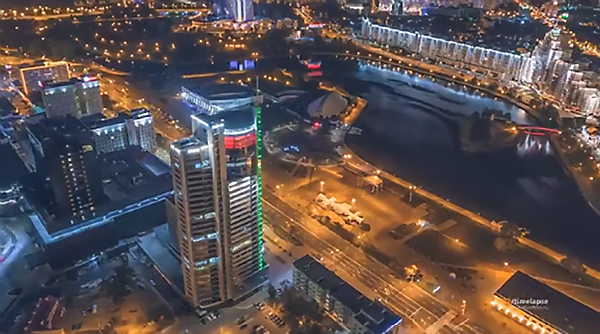 "It's a new direction in shooting time-lapses," explains Pryadako, and the results are pretty spectacular as you can see in the video below that he shot during the summer, autumn and fall of last year. To create the video Pryadako used the Phantom 4 and Phantom 4 Pro+ drones from DJI.
You can watch more of Pryadko's high-flying "drone-lapses" on his Vimeo page where he goes by the name of "zweizwei." And be sure to check out our recent story, featuring 10 of the best still images shot by drones in 2016.