On the Racetrack with Canon's New 32.5MP EOS 90D DSLR & M6 Mark II Mirrorless Cameras
This morning Canon launched a duo of 32.5-megapixel cameras, the EOS 90D DSLR and EOS M6 Mark II mirrorless models. Both cameras share a number of powerful capabilities in a different form factor.
The Canon EOS 90D is a mid-sized DSLR, while the Canon EOS M6 Mark II is an extremely compact mirrorless model—both with APS-C sensors. Photographers who prefer an optical viewfinder and the feel of an SLR body, and own a bunch of Canon glass, will likely gravitate to the 90D, while travel shooters and others who like to travel light may find the M6 II a more compelling choice.
Both models are targeted at advanced amateurs, although the lower price point and small size of the Canon M6 II will likely attract some less-experienced photographers as well (more on pricing below).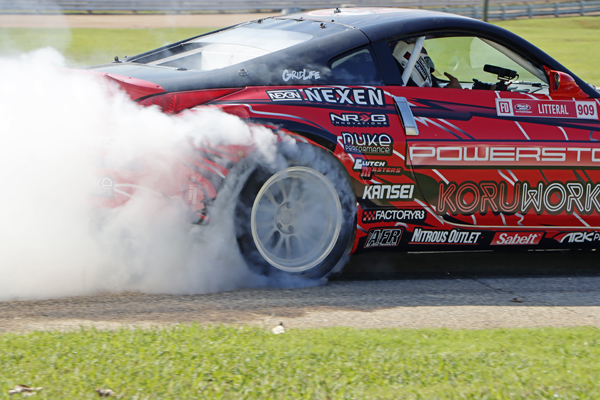 Last week I had an opportunity for some hand-on experience with both new Canon cameras at the Road Atlanta raceway. With some cars screaming down a long straightaway toward the Canon 90D and M6 Mark II cameras, and others moving laterally across the frame, and drift cars burning rubber through tight turns, a number of shooting techniques and opportunities came into play.
Common Features
The new Canon EOS 90D and EOS M6 II share an array of common features beyond their 32.5MP APS-C CMOS sensors and DIGIC 8 image processors. They both boast built-in WiFi image transfer, Bluetooth support for multiple devices, electronic shutters up to 1/16,000, Dual Pixel CMOS in Live View with 5,481 manually selectable AF positions, and powerful 4K video recording. And both models deliver fast and precise autofocus operation.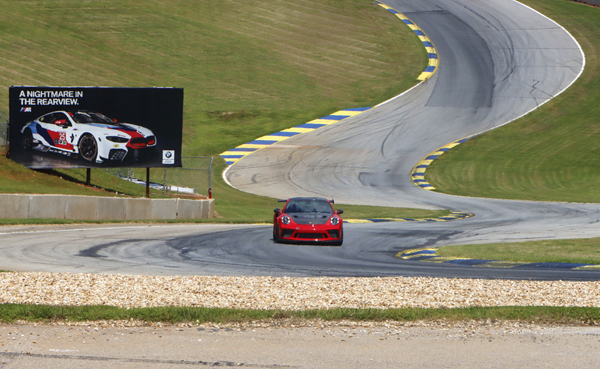 While shooting with the new Canon cameras I experimented with fast shutter speeds using continuous AF and a high burst mode for photographing fast-moving cars coming toward the camera position. For cars moving across the frame, panning with a camera at slower shutter speeds is effective. Both techniques work with drift cars burning through tight turns, depending upon the effect desired.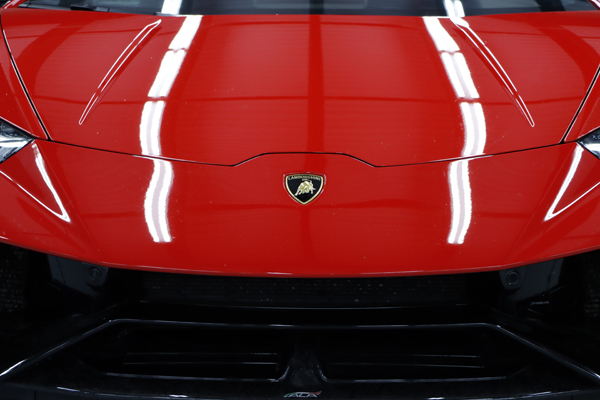 Canon EOS 90D
Designed for those who appreciate the look and feel of an advanced DSLR, and prefer using an optical viewfinder, the Canon EOS 90D is capable of shooting at 10fps—up from 7fps from the earlier EOS 80D. Also helpful for capturing action is the camera's 45-point all-cross-type AF system.
The Canon EOS 90D boasts a bright optical viewfinder with 100% coverage and, in combination with the new AF sensor and AF Face Priority detection, allows for the detection and tracking of faces in a variety of shooting situations. The camera is sealed against dust and moisture for shooting outdoors, and functions in light as low as EV-5 in Live View mode.
Other features include a self-cleaning sensor unit, numerous Picture Styles, a comprehensive multi-mode exposure system, and ISO speeds from 100-25,600 (expandable to ISO 51,200). There's also a built-in flash, and a three-inch vari-angle, color TFT LCD touch screen
Canon EOS M6 Mark II
This little beauty weighs less than 13 ounces and measures just 4.71x2.76x1.94 inches, yet delivers many of the capabilities of a full-featured DSLR. Using Canon's lightweight and high-performance EF-M lenses, the Canon M6 II is also compatible with Canon DSLR lenses using an adapter, with no falloff in performance. The Canon EOS M6 Mark II can shoot at 14fps with AF and AE tracking. It also delivers an impressive 30fps when using the Raw burst mode.
When shooting with the Canon M6 II, I took advantage of the specially designed EVF-DC2 electronic viewfinder, which proved invaluable when working under the harsh, bright light we encountered on the racetrack. This high-quality viewfinder is available as an optional accessory when purchasing the body, and will be included in some of the kit options.
The Canon EOS M6 II features touch-and-drag AF when using the EVF, and also boasts Canon's Dual Pixel AF and Eye AF Servo to ensure sharp focus. The EOS M6 II utilizes a crisp three-inch LCD with tilt options for high and low compositions and convenient selfies.
Other features of the Canon EOS M6 Mark II include a self-cleaning sensor, an AF working range from EV -5 to EV 18, manual focus peaking, and a vast array of exposure settings. It has both a retractable built-in flash and capabilities for external speedlights, robust video capabilities, and an interface that is highly customizable.
Pricing and Availability
The Canon EOS 90D will be available in mid September at a price of $1,199 for the body, $1,349 with the EF-S 18-55mm f/3.5-5.6 IS USM lens, and $1,599 with the 18-135mm EF-S 18-135mm f/3.5-5.6 IS USM lens.
The Canon EOS M6 Mark II is scheduled to ship in late September in both black and silver at a price of $849.99 for the body, $1,099.99 with the EF-M 15-45mm f/3.6-6.3 IS STM lens and EVF-DC2 electronic viewfinder, and $1,349 with the EF-M 18-150 f/3.5-6.3 IS STM lens and the EVF-DC2 electronic viewfinder.
You can find more details on Canon's website.
FEATURED VIDEO