These Are the Cameras Used By 10 of the World's Most Famous Photographers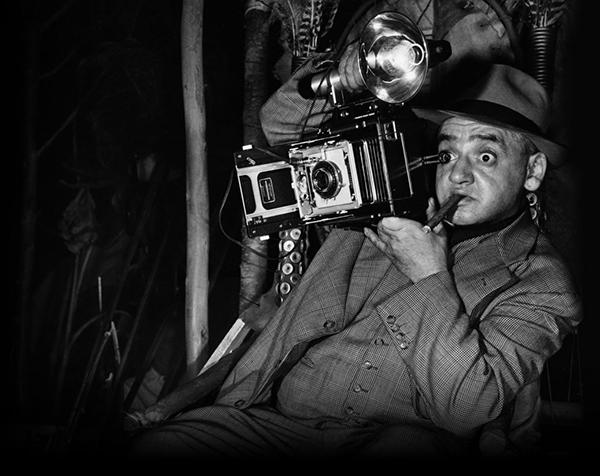 When it comes to capturing timeless and transcendent photos, everyone knows that the person behind the camera is the most crucial factor and that the particular gear, he or she used, is less important. However, the camera is not insignificant to the creative process.
Photography is a technologically based artform, and the camera itself has a far greater influence on the look and feel of the resulting image than, say, the painter's paintbrush or the writer's pen. Indeed, the photographer, camera, and lens comprise a functional unit and the photographer-camera interface is central to the process.
The great 20th century photojournalist, humanist, and street photographer Henri Cartier-Bresson expressed this succinctly in his famous observation, "The camera is an extension of my eye." When perusing the below list of 10 renowned photographers and their favorite cameras and lenses, bear in mind that most of them used a variety of equipment over the course of their careers, so the cameras and lenses we've cited are the main ones but not the only ones.
Note: Some of the facts on the photographers listed below is based on information found in their biographies posted on Wikipedia.
#1 Henri Carter-Bresson

Perhaps even more revealing than Henri Carter-Bresson's statement quoted in the intro to this story was his incisive comment on photography itself: "It is an illusion that photos are made with the camera… they are made with the eye, heart and head."
Bresson famously used a 35mm Leica rangefinder to capture almost all of his iconic images, and he was a great proponent of sticking with one focal length lens, in his case the classic 50mm. However, like most of the world's great photographers he evolved with the times. His first Leica was a scale-focusing model I (aka the model A) with a collapsible, non-interchangeable 50mm f/3.5 Elmar lens, and he graduated to the coupled rangefinder Leica II rangefinder when it arrived in 1932. Before World War II he often used a Leica III or IIIa with an uncoated 50mm f/2 Leitz Summar lens, and in the '50's he shot with a Leica IIIf with a 50mm f/1.5 Summarit or a 50mm f/2 Summitar lens. Eventually he moved to the Leica M3 and is known to have used a super-speed 50mm f/1.2 Noctilux to cover the Paris riots of 1968.
#2 David Douglas Duncan

David Douglas Duncan (1916 -2018) was a great American photojournalist best known for his dramatic, gut-wrenching combat photographs of World War II and the Korean War. Based largely on his iconic WWII images he was hired by Life magazine, and during his time with Life, Duncan covered conflicts in Turkey, Eastern Europe, Africa, and the Middle East. Many of his most memorable photographs, taken during the Korean War, were included in his acclaimed book, This Is War! (1951). He subsequently compiled two books on the Vietnam War: I Protest! (1968) and War Without Heroes (1970) in which he challenged US government policy.
A lifelong Leica shooter, Duncan extolled the virtues of the 50mm f/1.4 and 105mm f/2.5 Nikkor lenses he used on his Leica IIIf in Korea and occasionally shot with a Nikon S rangefinder camera, thus helping to establish Nikon's reputation for world class cameras and optics. His personal favorite: the black finished version of the professional, limited edition Leica MP of the '50s that was dubbed the David Douglas Duncan model to honor of his contributions to the design concept (which was based on four special order Leicas built to his specifications). The chrome version was informally known as the "Alfred Eisenstaedt MP" based on his use of the camera and his preference for chrome finished models.
Other Famous Leica shooters: A Partial list
Robert Capa, Bruce Davidson, William Eggleston, Alfred Eisenstaedt, Elliott Erwitt, Robert Frank, Lee Friedlander, Ralph Gibson, Ernst Haas, Andre Kertesz, Wiliam Klein, Josef Koudelka , Inge Morath, James Nachtwey, James Ravilious, Marc Riboud, Alexander Rodchenko, Sebastiaio Salgado, W. Eugene Smith, David Vestal, Roman Vishniac, and Garry Winogrand
#3 Diane Arbus

Diane Arbus (1923-1971) was a great American photographer who created stark, uniquely compelling, unforgettable portraits of marginalized groups in society including transgender people, giants, dwarves, nudists and circus performers. Although sometimes accused of exploiting her subjects, her images reveal a profound kinship with them, and highlight the importance of telling the stories of all people, particularly those who are shunned and neglected. Arbus had a history of deep depression and committed suicide at the age of 48.
Arbus sometimes used a twin-lens Rolleiflex Automat MX and a 35mm Nikon F, but her favorite camera was a Mamiya C220, an interchangeable lens TLR introduced in 1968.
#4 Steve McCurry

Steve McCurry (1950-present) is an acclaimed American photographer, freelancer and photojournalist. His best-known image, the "Afghan Girl" with transfixing green eyes, has been featured on covers of National Geographic, the premier publication for which he shot countless assignments. McCurry a longtime member of Magnum Photos, has been honored with numerous awards, including Magazine Photographer of the Year, the Royal Photographic Society's Centenary Medal, and two first-place prizes in the World Press Photo contest (1985 and 1992).
McCurry has since moved on to shooting digital, but in the analog era he shot with a Nikon F3 and one of his favorite film cameras was the unpretentious, straightforward manual metering Nikon FM2.
#5 Weegee


Weegee was the trade name of Arthur (Usher) Fellig (1899 – 1968), a hardboiled, cigar-smoking newspaper photographer and photojournalist acclaimed for his stark black-and -white pictures of crime scenes, emergencies, and street life in New York during the 1930s and '40s. He developed his brutally direct style by installing a police radio in his car, showing up on the scene before the police, and documenting searing, realistic scenes of life in the metropolis, crime, mayhem and death. He had no agenda other than being a dispassionate photojournalist, but many conveying an implicit social commentary.
Most of Weegee's photos were totally unplanned; his 4x5 Speed Graphic camera was fitted with a large bulb-type flash, preset at f/16 and 1/200 sec, with the focus set at about 10 feet. Considered one of the greatest newspaper photographers of all time he published books of his work such as "The Naked City," and in his later years created strangely distorted "art photographs" and collaborated with the renowned film director Stanley Kubrick.
His signature camera: an Anniversary Speed Graphic 4x5 press camera fitted with a Kodak Ektar lens.
#6 Ansel Adams

Ansel Adams (1902-1984) was the most acclaimed American landscape photographer of his era and an early proponent of the environmentalist movement. He is best known for his exquisitely composed, technically superb black-and-white images of the American West. Adams was one of the founders of Group f/64, an organization comprised of photographers advocating "pure" photography, in other words sharply focused, technically brilliant photographs that display the full tonal range of the subject. In association with Fred Archer, he developed the Zone System, a precisely controlled method of achieving the ideal final print based a comprehensive understanding of how tonal ranges are captured on film, developed, and printed. The breathtaking clarity and depth of his images set his work apart and made him a legend in his own time and even now.
Ansel Adams used a huge variety of cameras over his long career ranging from his first, a humble Kodak Brownie #1 box camera, to a succession of 8x10 and 4x5 view cameras, and a 35mm Zeiss Contax II, but his personal favorite was the V-series Hasselblad exemplified by the classic Hasselblad 500C/M. His Hasselblad outfit included 38mm, 60mm, 80mm, 135mm and 200mm lenses.
#7 Lewis Hine

Lewis Hine (1874-1940) was a distinguished American photographer, social commentator, teacher, and reformer who used photography to raise awareness of disturbing aspects of American society and promote social change. His timeless, compelling, brilliantly executed photographs of child workers were widely circulated and spurred key changes in child labor laws in the United States. Beginning in n 1904 he and his sociology classes visited New York's Ellis Island, where they photographed the hordes of immigrants that arrived each day. In 1908 Hine become even more of an advocate for the downtrodden and exploited, becoming the photographer for the National Child Labor Committee (NCLC), and extensively documented child labor to aid the NCLC's lobbying efforts to pass laws t mitigate the worst abuses.
At the start of his career, Hine used a 5x7 view camera with a Rapid Rectilinear lens and shot on glass plates. After about 1920, he switched to a 4x5 R.B. Graflex SLR fitted with a 5- or 8-inch lens and shot on sheet film.
#8 Vivian Maier

Vivian Dorothy Maier (1926 – 2009) was a great American street photographer who worked as a nanny for about 40 years, mostly in Chicago, while pursuing her passion for photography in her free time. She captured more than 150,000 images over her lifetime, primarily of people and places in Chicago, New York, and Los Angeles and also traveled and photographed worldwide. Maier's photographs were unknown and unpublished during her lifetime and many of her negatives were never printed. Fortuitously some of her pictures were discovered, acquired and posted in the internet by collectors John Maloof, Ron Slattery, and Randy Prow between 2008 and 2009. The results went viral and Maier's masterfully executed and heartfelt images have since garnered widespread critical acclaim and have been exhibited around the world.
Vivian Maier's go-to camera: the Rolleiflex twin-lens reflex. She used several different models, but the bulk of her work was done with a classic Rolleiflex MX EVS of the mid to late '50s.
#9 Neil Leifer

An acclaimed sports photographer for more than 50 years, and the top photographer at Sports Illustrated and Time Magazine for decades, Neil Leifer (1942-present) has shot so many award-winning sports images, merely listing them would require a book. However, his personal favorite is the mesmerizing 1966 birds-eye-view of Muhammad Ali standing over a supine Cleveland Williams after his knockout victory in the ring, an image widely regarded as the greatest sports photograph of all time.
Leifer began shooting seriously as a teenager with a Yashica-Mat twin lens reflex, graduated to a twin-lens Rolleiflex, and used a variety of 35mm SLRs. He currently favors Sony mirrorless digital cameras, particularly the Sony Alpha A7R II with Zeiss Vario-Tessar T* FE 16-35mm f/4 ZA lens.
#10 Annie Leibovitz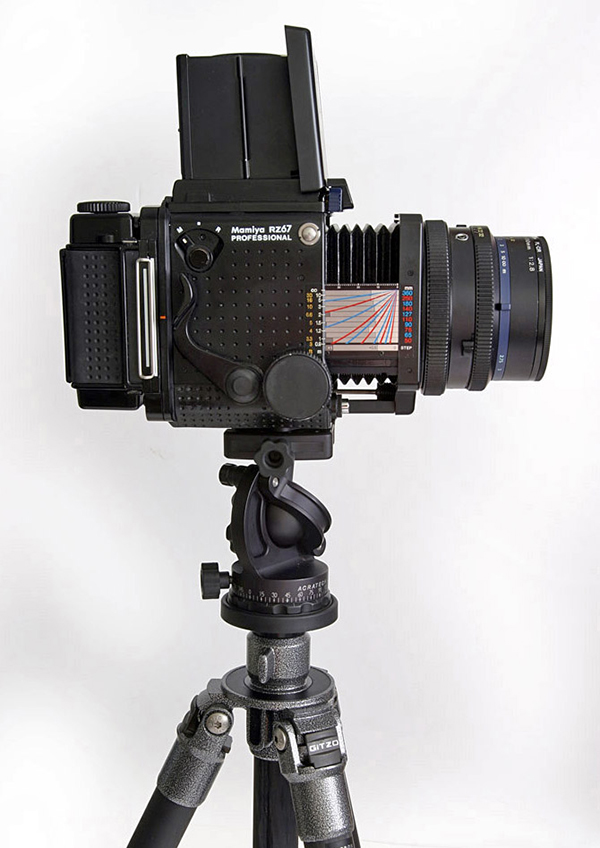 Anna-Lou "Annie" Leibovitz (1949-present) is arguably the best-known American photographer in the world today, and her amazingly productive career shows no signs of slowing down. Universally acclaimed for her provocative and entrancing portraits—especially of celebrities—that typically feature her subjects in offbeat, intimate settings and poses, she famously photographed John Lennon on the day he was murdered. Her amazing and distinctive work has been featured on countless album covers and in a slew of top-tier magazines. Leibovitz became the first woman to hold a one-person exhibition at the National Portrait Gallery in Washington in 1991 and her images are acclaimed for their unique insight, masterful lighting and consummate technical excellence.
Leibovitz currently uses Canon DSLRs including the Canon EOS 5D Mark III and IV and Hasselblad digital cameras, but her favorite analog camera during the '80s and '90s was the Mamiya RZ67.
FEATURED VIDEO