Pro's Choice: Tim Tadder Brings Sports To Life: Direction, Lighting & Imagination
"I have a mantra that I live by," states San Diego-based Tim Tadder. "I believe that I work with the best clients in the world, and that they demand the best out of me. If the job calls for equipment I don't have, I'll make sure that I have it available so that I'm delivering the best product I can."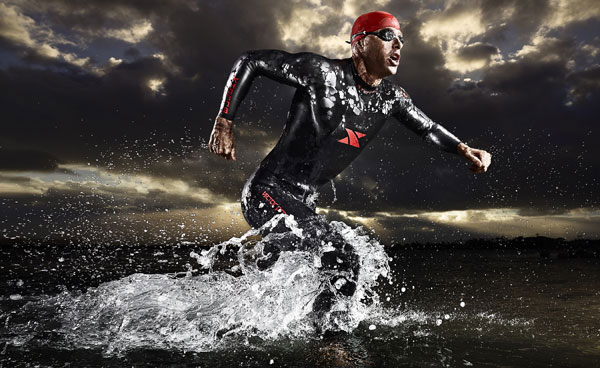 Tadder did not arrive at this philosophy overnight. The son of a commercial and sports photographer in Baltimore, Maryland, he learned the fundamentals of working with a camera and darkroom at an early age. "But it wasn't till I was 27 that I really took an active interest in photography."
Tadder started with a Nikon FM2 that his father gave him. "I would shoot skateboarding with it, on Kodak Tri-X. When I turned 27, my dad gave me a Nikon N70." An educator at the time, he took that camera mountaineering in Ecuador. "That's where my passion for photography truly developed and grew. And that was also when I decided to leave teaching and become a photographer full-time."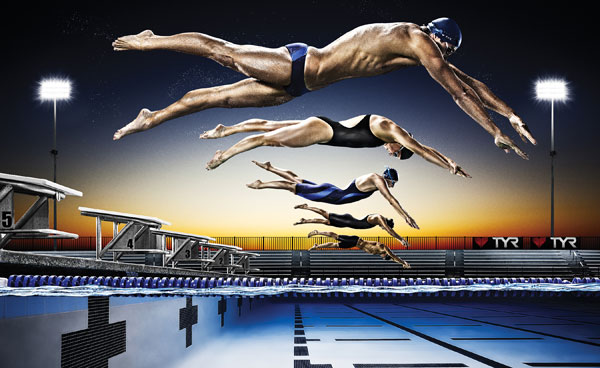 Several jobs later, including what he refers to as an exciting, demanding, and challenging experience shooting for Maryland tourism, he'd decided to hone his craft with a master's degree from Ohio University. "At this time, I was working as a photojournalist for local newspapers, but I always came back to my first love. That road led to an internship as a sports photographer at the Colorado Springs Gazette." And that paved the way for a move to San Diego and working for the Associated Press and different newspapers, again photographing sports.
The Path To Digital
Experience with computers and technology made the transition to digital photography and a Nikon D1 a natural one, back in 1999, when Tadder formally began his independent commercial career. Pursuant to his mantra, Tadder eventually found that the small sensor did not meet client needs, and he soon segued to a Phase One, with the P 65+ currently his mainstay, along with Schneider leaf-shutter lenses. He hasn't entirely abandoned the smaller format, as he also owns Nikon and Canon full-size-sensor systems, taking advantage of the strengths of each. Specifically, the smaller format comes to the fore when he needs to work with fast sync times and very wide optics, something unavailable to his Phase One gear.
Further explaining his preference for medium format, Tadder continues: "I do lots of billboards. It's true that you don't need high resolution for billboards: they print it at such low dpi that it doesn't matter. But if a client wants to use that same image as a bus poster or some other signage that's seen at relatively close distances (compared to a billboard), then, yes, you do need all those pixels."
Medium Format And Sports
You'd think that medium format was not ideal for action photography, which we often associate with shooting at high frame rates. Not true. "My strength has always been in capturing a moment and capturing it epically," Tadder proclaims. That means not shooting at high burst rates. "I like to anticipate the moment. When you see the moment (in the viewfinder), you've missed it."
He goes on: "I use the medium format for the majority of my commercial shoots. I pre-focus and have people hit a mark. Since I light everything, it's highly controlled." Whether he shoots handheld or with a tripod depends on what the job calls for, not which camera format he uses. When a tripod is needed, he uses a Gitzo carbon fiber with a Foba head.
"Where remote camera triggering is required, I use the Universal Photo Timer laser and sound triggering mechanisms (www.universaltimer.com). (Author's note: IR triggering also available.) The challenge, when working with two different cameras at the same time, is syncing them. Shutter lag may be different. If you're working with strobes, determining shutter lag is a tedious and complex process. But once you figure it out, you mark it on the camera and you're good to go." To trigger his studio strobes, Tadder uses the PocketWizard MultiMAX, which can be plugged into the Universal Photo Timer.
"I have a whole Profoto system, but lately I've been using Paul C. Buff's Einstein monolights. In fact, the Einstein system has changed the way I approach sports photography. The flash duration is extremely short, and eminently suited to action. Of equal importance, you want a short flash duration—but with a short latency so the light doesn't form a tail that bleeds into the image. That bleed would give you 'edge blurs.' You need an immediate cutoff in the light."
Tadder further explains: "With the Einsteins, I shoot at quarter-power and use two, three, or four heads or more, each with light modifiers to achieve the required volume of action-stopping light power." These light modifiers can be "whatever, to suit the look I need: hard or soft. Every job is different, with unique subtleties that require a tailored approach." They cover the gamut from softboxes, strip lights, and octabanks to grids, beauty dishes, and Magnum and parabolic reflectors. "I'm constantly shaping my light so that one light doesn't bleed into another."
Defining his use of light, "I approach lighting with an organic feel," Tadder asserts. "I try to see the light and feel the light, as opposed to coming into a shot with a preconceived notion of using a specific lighting setup. I come in saying, this feels like it needs this. As I'm shooting, if I feel like I'm not hitting my vision, I'll modify the setup. My goal is that the last frame that I get is the most perfect frame. I'm letting the creative process evolve."
To see more of Tim Tadder's work, visit www.timtadder.com.
FEATURED VIDEO