Young & Wild: 16-Year-Old Wildlife Photographer on How to Capture Awesome Images of Animals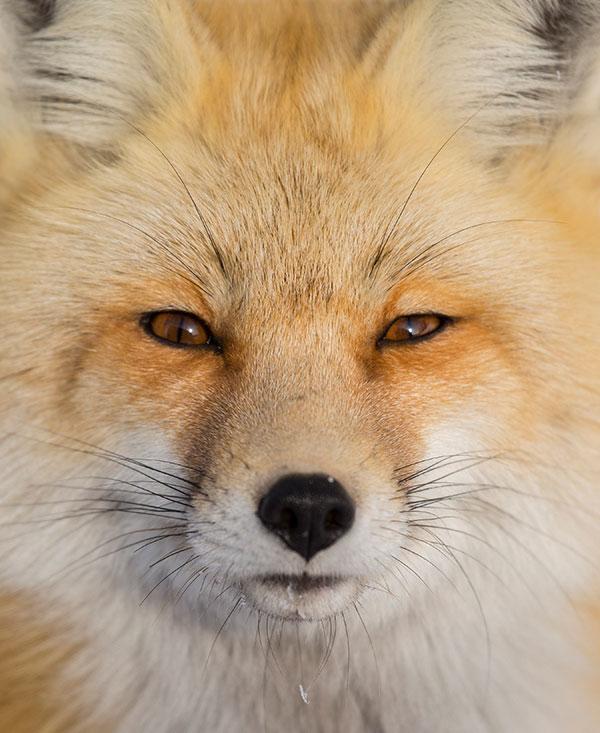 For many of us, going out into the wilderness with a camera and bringing back eye-opening photographs of nature in the raw is something we can only dream of. For multi-award-winning photographer Ashleigh Scully that's fairly commonplace.
And, when you consider that she's still only a teenager, that's truly inspiring.
Finding the Right Path
Ashleigh Scully, age 16 at the time of this writing, found herself launched into wildlife photography at age 8. It began on a trip with her grandparents, to Alaska, a place she still holds dear to her heart.
"I became fascinated with wildlife photography during this trip," Scully recalled, "and I especially fell in love with the coastal wildlife in Alaska." Growing up around dogs and wildlife in her backyard certainly helped, but all the pieces fell into place when she received a camera as a gift.
Still, a fledgling wildlife photographer needs the right mentors, and Scully was fortunate in finding them. Aside from her parents, and especially her dad, who is often right there with her ("I can't drive," she quipped), two immediately came to mind. "My first mentor was Henry H. Holdsworth. He's had a big role in my style and passion for photography."
Other mentors include Melissa Groo and Amy Shutt.
The workshops Scully has attended also helped shape her vision and appreciation for the wild. One workshop in particular was the Ultimate Loons Workshop, hosted by Jess Findlay (previously featured on Shutterbug.com), and Connor Stefanison.
Beyond that, Scully cites photo competitions and her local Camera Naturalist Photo Club as contributing to her growth as a wildlife photographer, not to mention the rewards and recognition.
A Matter of Attitude and Respect
Perhaps mostly importantly, her mentors have helped shape Scully's positive attitude toward wildlife. She never misses an opportunity to share with aspiring young wildlife photographers, advancing the message of respect for wildlife, the environment, and conservation as a whole.
An integral part of all this is Scully's association with various organizations. She is an active member (and workshop scholarship award recipient) of NANPA, the North American Nature Photography Association (www.nanpa.org), The Canid Project (www.thecanidproject.com), and Wyoming Untrapped (www.wyominguntrapped.org). Each organization in its own way promotes a responsible attitude toward wildlife.
In Her Own Backyard
Not all of her wildlife photography takes place in the wild. The backyard to their home is where Scully and her dad had set up nest boxes that are periodically used by a family of Screech owls.
Why set up nest boxes in the first place?
"It's a lot easier for them, considering they work so hard to find a cavity to use as a nest," Scully responded, showing that she not only cares for her subjects but also understands them. "We don't do it to attract them; we do it to help them. It's really a treat to see them grow up."
She continued: "I have a treehouse in my backyard, and sometimes I can even shoot them from there, using it as a blind. The parent owls are usually high up in a tree, sleeping, and I never ever get too close to the nest box," she emphasized.

On Her Photo Technique
You wouldn't imagine a 16-year-old handholding a 7-pound, 500mm f/4 lens, but that's Ashleigh Scully. Her other favorite lens is her 100-400mm, both lenses forming integral components in her Canon arsenal.
That 500mm is a heavy lens, I remarked. Yes, she replied, with a chuckle.
Scully noted that she'd been shooting with that lens for years, so she's grown into it and has gotten used to walking around with it. But to be practical, most times she mounts the lens on a tripod equipped with a gimbal head.
When a tripod doesn't lend itself to the situation, she sits on the ground and supports the lens on her knees, or lies down and grapples with it, always managing to tame that beast. The lens, by the way, is wrapped in camouflage.
A beanbag also comes into play. She often uses that with the 100-400, and usually when shooting from a vehicle, as is the norm on an African safari, but also when traversing our national parks.
What constitutes a defining moment that dictates when she releases the shutter? "My goal is to capture behavior and emotion that the average eye doesn't normally see," Scully responded. "So, when I see a moment that I think could tell a story, that's usually what dictates when I release the shutter."
Making a Great Impression
Even over the phone, Ashleigh Scully impressed me as a delightful, charming, and well-spoken young woman, but more than that, she is also dedicated to her parents, wildlife, and the environment. She is the recipient of the Wildlife Photographer of the Year 2017 in the 11-14-year-old category, sponsored by London's Natural History Museum, and 2017 Youth Wildlife Photographer of the Year, awarded by Nature's Best Windland Smith Rice International Photography Awards, and exhibited at the Smithsonian.
But that's not all. As I was editing this story, Scully sent me a note, saying: "I was wondering if you could mention that I'm proud to have paid off my camera equipment last year. I've earned money through gallery exhibits, online print sales, promotional work, and photography award gifts. This is really important to me, that people know that I've worked to pay for my gear." Can you blame her for being proud of this achievement?
The word "teenager" does not define Scully. What defines this wildlife photographer is her drive, determination, and know-how to capture wildlife with an unwavering respect for her subjects while visually telling a story that keeps us riveted in our seats.
To see more of Ashleigh Scully's work and learn about her award-winning photography, visit www.ashleighscullyphotography.com; on Instagram: @ascullyphoto.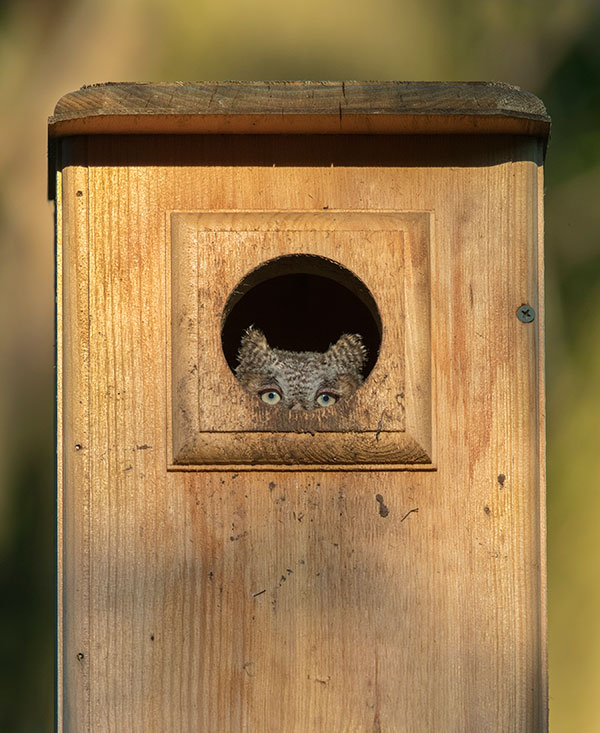 What's in Ashleigh Scully's Gear Bag
• Canon EOS 5D Mark III
• Canon EOS 1D X Mark II
• Canon EF 100-400mm f/4.5-5.6L IS II USM
• Canon EF 500mm f/4L IS II USM
• Canon Extender EF 1.4xIII
• Gitzo GT3542XLS carbon fiber tripod
• Wimberley gimbal head
• LensCoat lens covers
• Lowepro Flipside Sport 20L AW backpack
• Think Tank Photo Lily Deanne Mezzo bag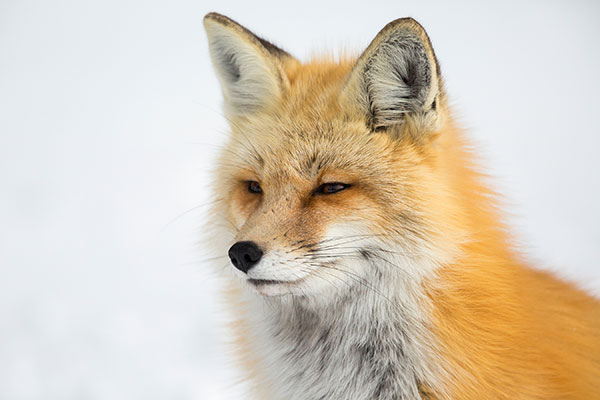 Scully's Favorite Photo Gear
"My favorite piece of camera equipment is definitely my Canon 100-400mm lens. It is compact and easy to carry, very versatile, and super sharp. I've used it for birds in flight, portrait sessions with raptor rehab patients, and even handheld in low light at f/4.5. If I could take only one lens with me on a trip, this would be it!"
FEATURED VIDEO