Our 5 Favorite Photo Gadgets & Gizmos: Weekend Photo Shoot Gear
Tamrac Jetty 7 Bag: The Jetty 7 sling pack is the ideal companion for your compact DSLR (or mirrorless) camera—with an attached zoom lens up to 7-inches. It is roomy enough to hold a few extra lenses as well as a flash and various small accessories. The pack's sling design makes it easy to carry and access all of your gear. It even has enough room for a tablet, your phone, keys, and other assorted accessories. The features include a zippered flip top, an internal lid pocket, a front accessory pocket, a padded internal tablet compartment (large enough for a full size iPad and a smaller small tablet) and weather sealed zippers. The suggested retail price is $69.95.
More info on the Jetty 7 bag here.
Zeiss 82mm Circular Polarizer Filter: This filter helps you to reduce the harsh reflections and glare of polarized light by absorbing much of the polarized light. This increases the saturation of skies and foliage, cut through distant haze, and minimizes reflections in glass and on the surface of water. The T* filter has an anti-reflective coating helps reduce reflections on the filter's surface for better light transmission and high quality images. The filter ring is designed with a slim profile to allow its use on wide-angle lenses. Circular polarizers are ideal for use with digital cameras and autofocus lenses where a linear polarizer will often disrupt auto exposure and focus features. The suggested retail value is $203.
More info on the Zeiss 82mm Circular Polarizer filter here.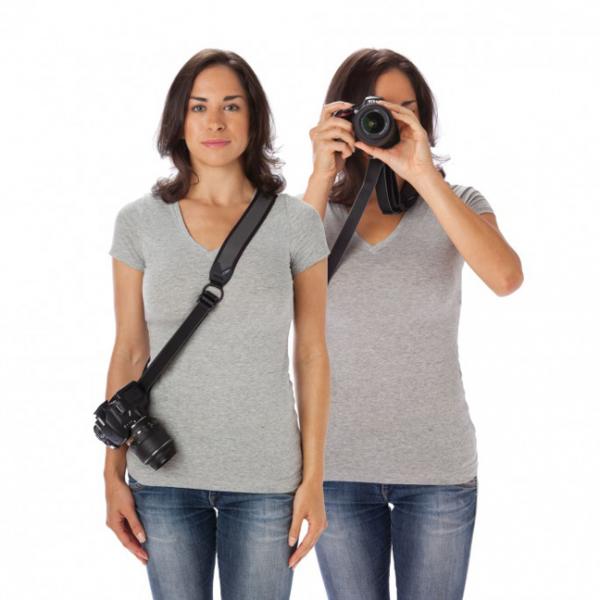 Joby UltraFit Sling Strap: Designed with your comfort in mind, this camera strap sits at your side and allows you to quickly and easily access your camera to get that great shot. The ergonomic body-conforming system and pivot ring help to even distribute the weight of your camera along your shoulder muscles not on your neck. The UltraFit sling strap features Layered-Pad Technology and an ergonomically placed pivot ring that allows the strap to conform to the body comfortably. The SpeedCinch system frees up your hands and prevents camera damage. The strap extends automatically as you glide the camera up from your side to a shooting position in one fluid motion. The suggested retail value is $49.99.
More info on the Joby UltraFit Sling Strap here.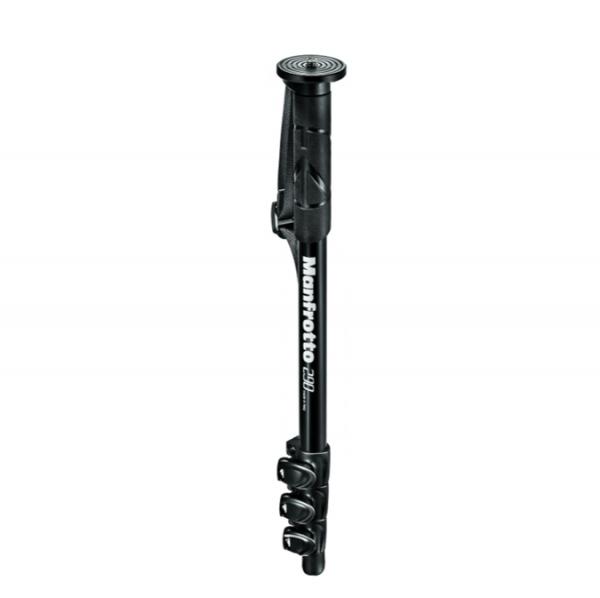 Manfrotto's 290 ALU Monopod: The ideal travel companion for outdoor photographers the 290 aluminum 4-section monopod is durable, lightweight and compact. Easy to carry or pack in your gear bag, it features a lightweight rigid upper disc with a versatile 1/4-3/8 inch attachment for the camera and head. The new rubber leg warmer, aluminum adjustable leg locks and angled wrist strap allow for comfort and ease of use. The monopod's maximum height is 59.45 inches, it can safely support 11.02 pounds and weighs just 19.05 ounces. The suggested retail price is $ $49.99.
More info on the 290 ALU monopod here.
LensCoat's RainCoat RS (Rain Sleeve): This rain cover is made in the USA and easily provides protection for your camera and lens from harsh, damaging elements like rain, snow, salt spray, dirt, sand and dust and allows easy access to the camera and lens controls. The RainCoat RS is available three sizes: small (camera body/lens up to 10 inches), medium (camera body/lens up to 15 inches) and large (camera body/lens up to 21 inches). The RainCoat is crafted from a durable, lightweight, waterproof and breathable material. Color choices include: black, green, navy, realtree max4, realtree AP snow, digital camo, and forest green. The Suggested retail price is $49.99.
More info on the RainCoat RS here.
FEATURED VIDEO