Gear Porn Alert: Nikon Fans Are Going to Love These Images of Rare Prototype Cameras
Nikon is celebrating its 100th Anniversary on July 25, 2017 with a selection of special-edition DSLRs and lenses, as well as a celebratory exhibition of prototype cameras at their corporate museum in Tokyo.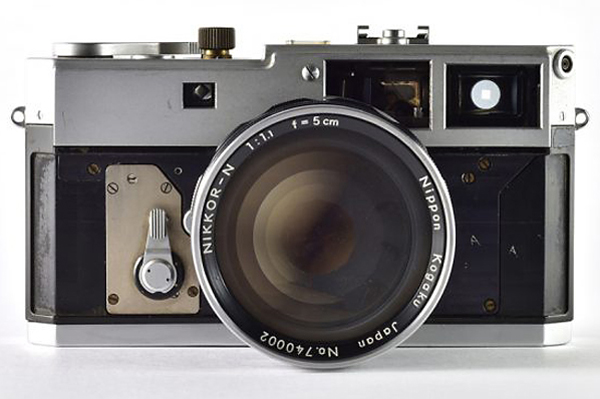 The "Prototype Cameras—Developers' Memories" exhibition, running now through July 1st, features some 40 cameras made from the 1940s to 1980s that were designed to test new camera designs and mechanical innovations.
Many of the cameras on display never made it to full production. In some cases Nikon destroyed prototypes after testing, so the exhibit and the images you see here offer a rare glimpse into the hard work and dedication of Nikon camera developers.
The 100th Anniversary exhibition includes both SLR and rangefinder cameras, including prototypes for the Nikon F and Nikon F3 cameras and a number of unnamed prospective models that we're never manufactured.
Included in the Nikon 100th Anniversary exhibition is a prototype medium-format camera from 1966 and another model with a body that looks somewhat similar to the discontinued Nikonos V underwater camera.
See more images of these rare analog creations from Nikon on Nikon Rumors and here. And after enjoying the photos, be sure to take a look at last week's story about the new Nikon 100th Anniversary limited-edition lenses and DSLRs that will be available in June.
FEATURED VIDEO