"I'm Back" Is a 16MP Digital Back Promising New Life for Old 35mm Film Cameras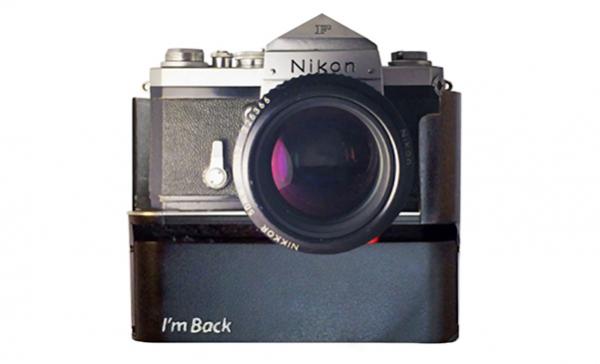 In yet another attempt to merge the "experience" of analog cameras with digital output (see our rant about the recently announced Yashica Y35 camera), a new Kickstarter project promises to deliver digital photos and videos with analog cameras via a 16MP digital back.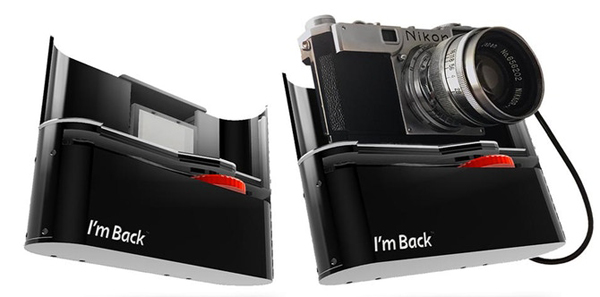 Dubbed "I'm Back," this digital back is expected to be compatible with a number of 35mm SLRs, including the Minolta Maxxum 7000, the Nikon F series, Leica M2, many Pentax cameras, the Olympus om10, and others. While the working prototype features an 8MP sensor, the company says the finished product will have a 16MP sensor if they reach their $100,000 goal.
For compatibility with I'm Back, a camera must have a tripod socket, a bulb setting, and flash sync capability. The camera must also be able to function with the back door open (or better yet, removed).
If it meets it's Kickstarter goal, I'm back is expected to begin in shipping by May, 2018. You can get in line for a camera with a pledge of $207. For more information and sample images, visit the project's Kickstarter page. Be forewarned that the images "have been treated with photo editing apps to enhance exposition and make the photos clearer." Please don't ask what "exposition" means in this context.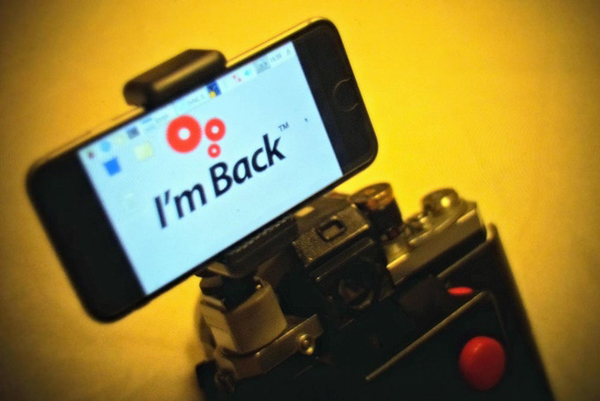 There's also an interesting demo video below. We're going to keep our opinions on this one to ourselves, but you may want to read our recent rant about the Yashica Y35, which is proving to be wildly popular on Kickstarter.
FEATURED VIDEO