Here's How to Get Started in Film Photography Without Spending Big Bucks (VIDEO)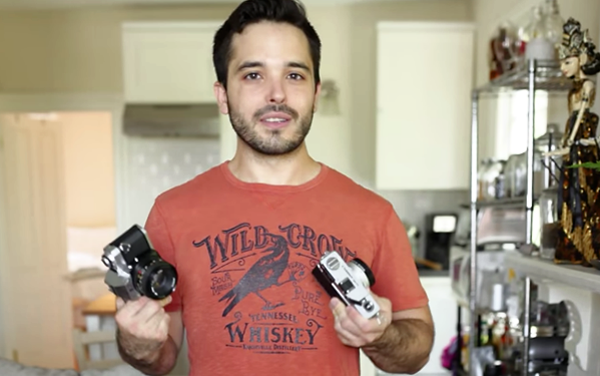 In case you haven't noticed, there's been a big resurgence in film photography lately among both students and more experienced shooters. Manufacturers are getting in on the action too, with a growing number of discontinued films being reintroduced, as well as new emulsions appearing on the market.
The video below is what you might call a "back-to-the-future" tutorial, in which you'll learn how to get started (or resume) shooting film without a big investment in gear. Erik Wahlstrom is a New York-based photographer specializing in videos about old cameras, and in less than 15 minutes he'll get you on the road to becoming an accomplished film photographer.
Wahlstrom reviews the myriad of affordable cameras available, and discusses the pros and cons of going with 35mm or a larger format. Then, of course, you'll need to buy film, and Wahlstrom discusses the color and b&w options on the market and the relative merits of developing film yourself or sending it out for processing.
You'll also learn how to get images into the computer, either by scanning the negatives yourself or via other methods. Bottom line, film photography is a lot of fun for shooters of all skill levels. So why not give it a try?
You can find more videos about film and old cameras on Wahlstrom's YouTube channel, and be sure to check out our recent story explaining why shooting film will make you a better digital photographer.
FEATURED VIDEO