Hands-on with the Canon 7D Mark II at Photokina (Sample Images)
During a Canon event in Cologne, Germany today before the start of the photokina show here tomorrow, we got some hands-on time with the long awaited Canon EOS 7D Mark II. Even though our time with the 7D II was brief — we were pretty much loaned the camera and allowed to shoot for a few minutes — we got a good sense of how this APS-C-based digital SLR performs. In short, it's feels like a mini machine gun.
Canon hired a group of acrobats to perform flips on a trampoline along the Rhine River in Cologne, and the 20.2-megapixel 7D II shooting in full burst mode at 10 frames per second was blazing fast. The 7D II we were using was only a prototype and the scenes of the trampoline artists launching themselves above the Kolner Dom cathedral were heavily backlit but we were impressed with how quickly and smoothly the camera locked on and froze the action.
The three images here were shot as full resolution JPEGs but scaled down to web-size to accommodate our CMS. We opened up the shadows a bit in Photoshop to compensate for the extremely backlit scenes but, otherwise, the images are pretty much as we shot them.
Though it's still very early to pass judgment on this much anticipated DSLR, it's safe to say we're pretty excited about it.
Read our preview of the Canon 7D Mark II here to get all the details about this camera.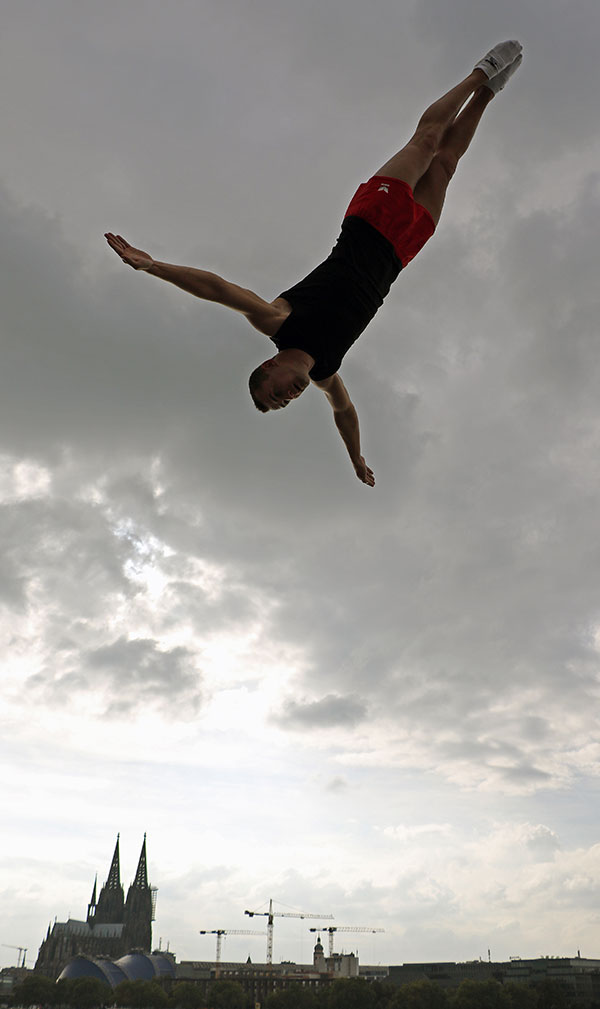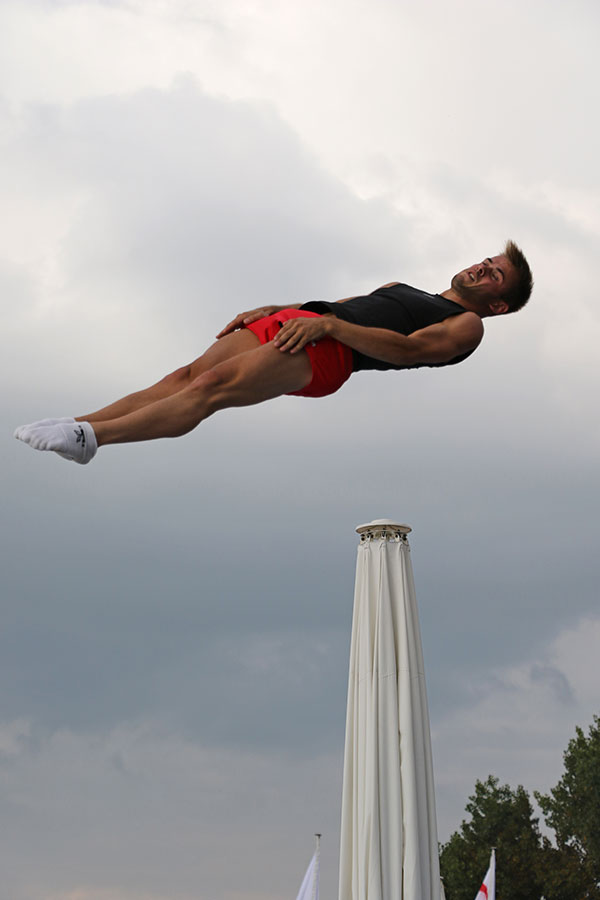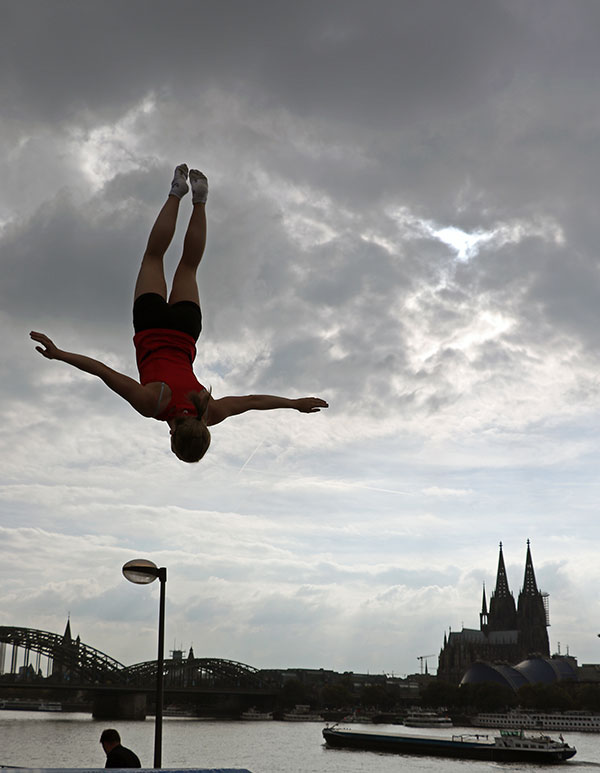 FEATURED VIDEO