Canon EOS 90D Review: Fast & Versatile Mid-Size Camera Proves DSLRs Aren't Dead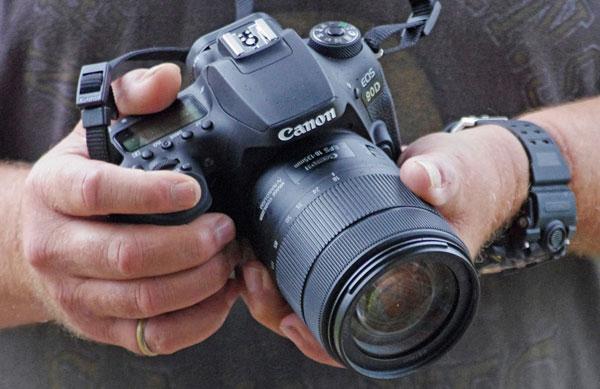 Like many photographers these days, I often carry a compact mirrorless camera while traveling, intent on lightening my load. But I recently had an opportunity to hit the road with Canon's new mid-sized EOS 90D DSLR, which boasts a 32.5MP APS-C image sensor and a host of advanced features. And, frankly, the Canon 90D performed so well that I didn't begrudge the added weight of carrying a DSLR.
But is it possible to still justify a DSLR in the supposed age of the mirrorless camera? After all, many photo industry pundits out there have been saying for a few years that DSLRs and their archaic flapping internal mirror mechanisms will go the way of the dinosaurs any day now.
Meanwhile, it's now 2019 and the surprisingly versatile Canon 90D ($1199, body only) proves the DSLR is not dead yet. Let's take a closer look at the camera in this Canon EOS 90D review. (I've included 13 test images that I shot with the 90D in this review. Click on them to view at a higher resolution.)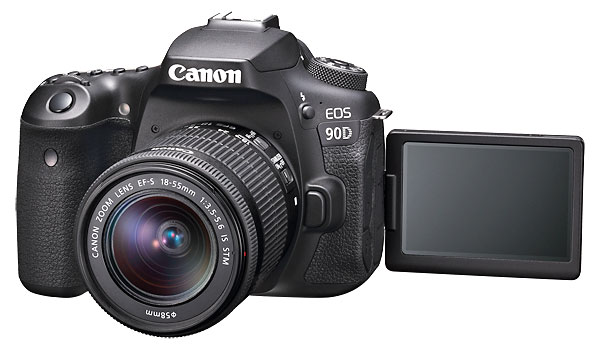 Road Testing the 90D
The first stop on my Canon 90D test journey was a quick flight to Georgia for a couple days of shooting at the famed Road Atlanta raceway. From there I headed east to Portland, Oregon to meet my new grandson and catch up with my two kids. Finally, upon returning home to New Orleans, I used the EOS 90D to capture some lake-side images in the Big Easy.
The Road Atlanta raceway is a great spot for photographing action, with race cars screaming down straightaways toward the camera, burning rubber through tight turns, and moving laterally across the frame under rather harsh light. And the Canon 90D was well up to the task, with it's fast and precise focusing capabilities, and swift image processing.
Shooting with the Canon 90D in Portland's sublime Willamette Valley was a whole different bag, with vibrant fall colors under muted lighting along the Willamette River just begging for landscape imagery. This peaceful setting was a welcome relief from the loud, frenetic pace of the raceway, and also provided an opportunity for some wildlife photography, with shy nutria hiding in the thick brush along the banks of the Willamette River.
While in Portland, I even captured some fast action using the Canon 90D DSLR as my son demonstrated his crazy "Onewheel"—sort of a battery-operated skateboard on steroids with a single oversized wheel under the center of the board, a top speed over 20mph, and a range of 18 miles per charge. Back in New Orleans, I took the Canon 90D out to Lake Ponchartrain North of the city.
Build Quality and Handling
The Canon EOS 90D is a robust, weather-sealed camera rated at 200,000 cycles that replaces the EOS 80D that was launched over three years ago. The Canon 90D is considerably larger and heavier than my Pentax DSLR, and a real beast compared to my Olympus OM-D EM-1 (even though that camera is larger than many mirrorless models). That said, with a one minor quibble, the camera handles very nicely and is enjoyable to use.
One reason I'm not ready to give up on DSLRs is that I greatly prefer shooting with an optical viewfinder (in this case with 100% coverage)—even though the electronic counterparts on mirrorless cameras are getting better and better all the time. The Canon 90D also boasts a highly effective, rear three-inch touchscreen LCD that is fully articulating for convenience while composing images at odd angles.
Most of the controls are logically positioned, and the 90D will be very familiar to anyone who has used other Canon EOS cameras. The grip is nice and deep and should be very comfortable for anyone other than those with very large hands.
So, what's that "quibble" I alluded to above: It's the placement of the Menu and Info buttons which are positioned on the top left of the camera back. This makes the task of changing many settings a two-handed affair. My preference would be to swap the positions of these two buttons with their Trash and Playback counterparts that appear on the right side of the back, beneath the rear control dial.
Features
The new Canon 90D has plenty to offer beyond its 32.5MP APS-C CMOS sensor and DIGIC 8 image processor. As I discovered when shooting fast-moving cars at the raceway, the 90D's 45-point cross type AF system, coupled with 10 frames per second (fps) shooting, nailed a high percentage of shots whether the cars were speeding down a straightway toward the camera or moving across the frame. Same thing when photographing my son cruising on his One Wheel at 18mph.
Low-light shooting on the Canon 90D is facilitated by an ISO range of 100-25,000 (expandable to 51,200), although you may prefer to avoid high ISO noise reduction in favor of maximum detail. The camera functions in light as low as -5 EV when shooting in Live View mode. While the 90D's focus acquisition was fast and precise with stationary subjects like the landscapes in Oregon and seascapes in New Orleans, I was less impressed with the number of "keepers" I achieved when using Canon's Focus Tracking mode on the 90D to capture fast action. Frankly, it seemed a bit dodgy.
Ultimately, when shooting with the Canon 90D, I used an old-school technique with better results, by anticipating the peak of action, pre-focusing on the spot, and popping off a quick, short burst when the subject hit the mark.
The Canon 90D utilizes a new metering system with an RGB sensor boasting 220,000 pixels (up from 7,560 in the earlier 80D) and it performed admirably under a variety of conditions. I frequently employ exposure compensation when shooting with other cameras, but I rarely had to do so with the EOS 90D—other than in scenes with an extreme range of tones. Connectivity options include built-in WiFi transfer and Bluetooth support for multiple devices. The camera also provides Dual Pixel CMOS AF in Live View with 5,481 manually selectable AF points.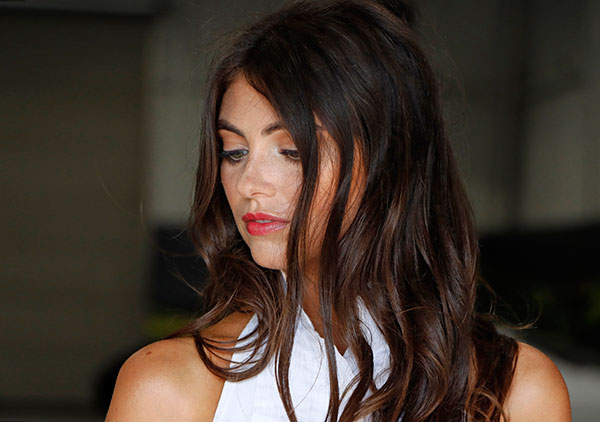 The Canon 90D offers powerful 4K video recording at 30p in full HD modes. You can also shoot video at 1080/120p when focusing manually.
Other features of the Canon 90D include a self-cleaning sensor unit, numerous Pictures Styles, comprehensive multi-mode exposure options, and a handy built-in flash. There's also an AF Face Priority mode that provides detection and tracking of faces under a variety of shooting conditions.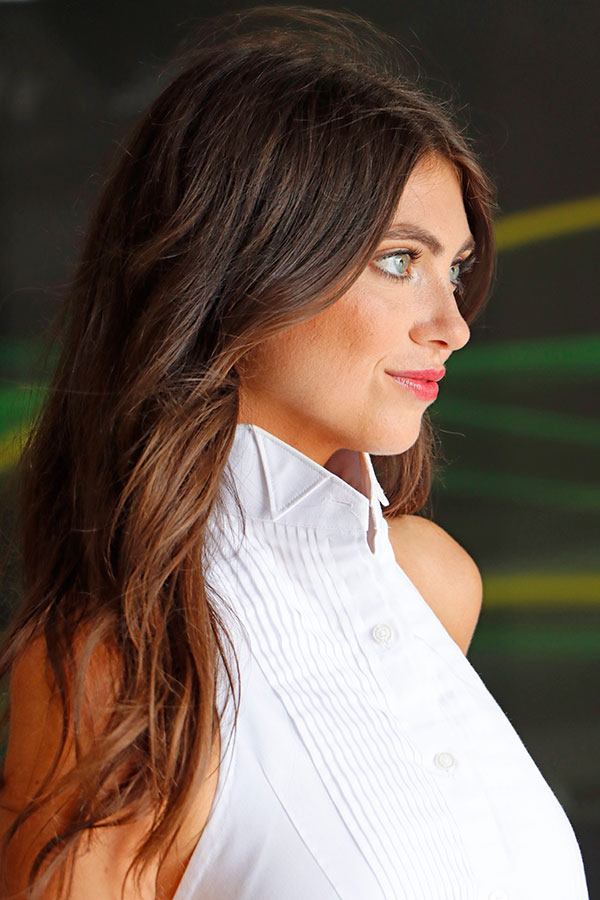 Performance & Image Quality
The Canon EOS 90D delivered impressive performance with fast and accurate focusing, given the caveat mentioned above regarding the Focus Tracking mode. Admittedly, I'm not an expert at racecar photography, so some of the issues I experienced could have been attributable to "operator failure." The camera's 10fps burst shooting with autofocus was great, and you can kick up the burst rate to 11fps with focus locked.
All the images you see here were captured at the Canon 90D's highest JPEG setting, and I was very pleased with the results. Canon credits the new DIGIC 8 image processor with "ensuring your photos look sharp and lifelike with minimal noise or grain under virtually any lighting situations," and that was pretty much my experience.
Images shot at the Canon 90D's default settings were very sharp and needed little more than an occasional tweak with Photoshop's Highlight/Shadow control tool for images shot under contrasty situations. Color rendition seemed very accurate with pleasing skin tones. In fact, this time of year the Oregon landscape is so vibrant given the vivid fall colors, that photographs would look unnatural with any boost to vibrance or saturation.
The Canon 90D's sophisticated image stabilization system did its job when hand-holding the EOS 90D while using slow shutter speeds—a fact I appreciated since I forgot to pack a tripod. And, as mentioned earlier, I'd rather deal with a bit of grain when shooting at high ISO settings, rather than accept detail smudging that results from noise reduction.
Conclusion: Is the Canon 90D For You?
The new Canon EOS 90D is a solid mid-sized DSLR targeted at advanced amateurs at a relatively affordable price. It's a versatile all-around DSLR that will deliver pleasing results for sport/action, landscape, and travel photography, as well as shooting portraits.
With an advanced 32.5MP sensor, the Canon 90D has enough or more than enough resolution for most photographers, even with a bit of cropping, and its crop-sensor format means you'll get a bit more reach with your telephoto lenses. The 90D is far less cumbersome than more expensive, "pro-level" DSLR cameras. Weather-proofing is sufficient for outdoor use, and the camera seems rugged enough for occasional hard knocks.
The Canon 90D's fast burst rate, continuous AF, and quick processing means you're unlikely to miss a shot when photographing moving subjects. And low-light performance is really good. Even though some so-called "experts" sneer at built-in flash units, you'll be surprised how often you'll use one—indoors and out— once that tool is available.
So, back to the question we posed at the onset; namely should you switch to a mirrorless camera or upgrade your aging DSLR? If you're a Canon DSLR shooter with a bunch of compatible glass, an upgrade to the EOS 90D could be a very wise decision—especially if you appreciate the advantages of shooting with an optical viewfinder.
As an added bonus, you'll immediately feel at home with the Canon EOS 90D. And for many photographers, the weight penalty of shooting with a mid-sized DSLR is often offset by the aforementioned benefits—especially if you prefer the feel and handling of a DSLR.
That said, there are some pretty great mirrorless cameras on the market, including the new Canon EOS M6 Mark II that shares many common features with the EOS 90D. As we've said before, there no one "best camera" or style of camera—it all depends on your needs.
Pros
+ Excellent image quality for an APS-C DSLR
+ Good speed for capturing fast action
+ Pleasing and precise low-light performance
+ Well built, ergonomic camera body with weather sealing
+ Optical viewfinder with 100% coverage (for those who still prefer them to EVFs)
Cons
- Bigger & heavier than comparable mirrorless cameras
- Awkward Menu and Info button placement
- Dodgy Focus Tracking mode
Pricing:
Buy the Canon EOS 90D (body only) on Amazon for $1199.
Buy the Canon EOS 90D as a kit with the EF-S 18-55mm f/3.5-5.6 IS USM lens on Amazon for $1349.
Buy the Canon EOS 90D as a kit with the 18-135mm f/3.5-5.6 IS USM lens on Amazon for $1599.
FEATURED VIDEO