Covering The Photo Beat: A Custom Book For Every Occasion
ArtsCow.com Deluxe Photo Books
Design your own affordable wedding photo book with ArtsCow.com's easy-to-use software. The images are printed on Fujifilm Crystal Archive paper and you can add text, borders, and various decorative embellishments. There are seven book sizes from which to choose with limitless customizable layouts.
Contact: www.artscow.com/photo-books.
AsukaBook DVD Presentation Book
This top-of-the-line presentation book is the ideal showcase for your DVD slide show or portfolio. The outside cover opens to reveal a removable book with glossy pages. The opposite side features a DVD placeholder covered with an elegant sheet of vellum. The book comes in a slide-in case with a fine paper finish that is available in four colors (black, cream, pink, and mint green) and includes optional hot stamp text in gold or silver.
Contact: http://asukabook.com/shutterbug.
Press Printed Photo Books
Bay Photo Lab's BayBooks are high-quality digital press printed photo books for any occasion. They are available in various sizes and in square, horizontal, or vertical formats with hard or soft full-wrap photo covers. There are 48 cover material choices and hundreds of customizable page templates to help you easily build a one-of-a-kind album.
Contact: www.bayphoto.com/photo-books.
Black River Imaging Hinged Page Photo Books
These popular hinged page photo books feature lay-flat binding that allows the images to span across the gutter. Customers may choose from over 20 cover options and various paper types. The books are available in 10 sizes that range from 6x4" to 14x11" and orders are ready to ship in less than 24 hours.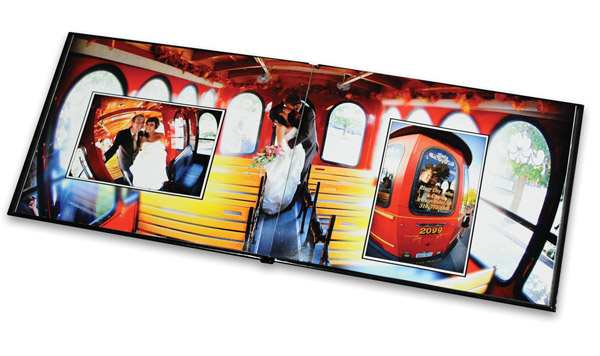 Contact: www.blackriverimaging.com.
Custom Books From Blurb
Blurb offers free online bookmaking tools that allow you to create an album to celebrate any event. You may choose from square or landscape in hard or soft cover and various sizes. Choices also include five varieties of paper and three custom covers with bookstore-quality printing and binding.
Contact: www.blurb.com.
Get Published With BookBaby
BookBaby is for photographers, authors, poets, and those seeking a simple yet comprehensive solution to eBook creation, distribution, and sales. BookBaby can convert and distribute your book to their retail network, including Amazon, Apple, Barnes & Noble, Kobo, and Sony. They specialize in photography and art books. Sign-up fees start at $99 per eBook with free basic conversion to an ePub.
Contact: www.bookbaby.com.
Layflat Photo Books
Meridian Professional Imaging is offering Layflat albums that are ideal for every occasion, even guest and coffee-table books. The hinged paper lets the book lay flat when open and allows for a single image to be spread across two pages. There are various cover options from which to choose, including linen, leatherette, faux suede, or a custom cover in glossy or velveteen matte. Prices start at $35.99.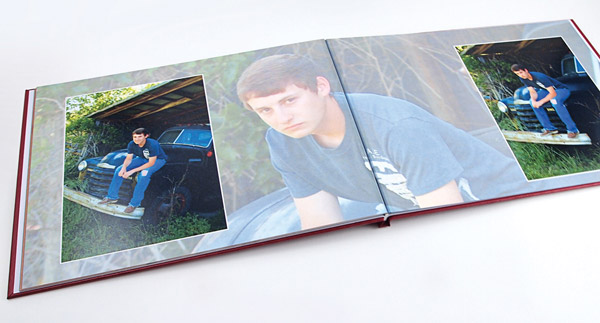 Contact: www.meridianpro.com.
Mixbook Customizable Photo Books
Use Mixbook's free online service to design your own archival-quality photo book. The software is easy to use and offers professional-looking results. There are thousands of free creative elements to choose from so you can create a book or album for any occasion.
Contact: www.mixbook.com.
Photobacks Modern Classic Package
Photobacks offers a selection of fully layered customizable Photoshop templates, actions, and video tutorials to help you easily create unique photo books for all occasions and types of photography. The Modern Classic Package of 104 Photoshop templates includes White Photo Book, Modern Black Photo Book, Modern Portrait, tri-fold cards, magazine covers, announcements, and thank you cards. The actions include Wedding Chic, Modern Black & White, Classic Black & White, and Perfect Sepia. The package is PC and Mac compatible and royalty free.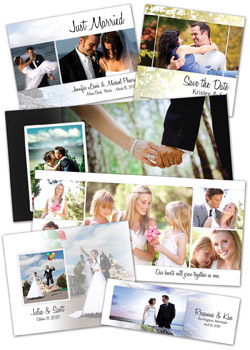 Contact: www.photobacks.com.
Emily Post PhotoBooks
The Emily Post Institute partnered with PhotoBook Press to create a special collection of elegant yet affordable heirloom-quality photo books. One example is the Emily Post Distinctive Wedding Book. This book is available in 9x12" with 60 pages, a silver mist or burnished gold fabric hard cover, custom-designed end papers, embossed bride and groom names on the front cover, and presentation gift packaging. The retail price is $175.
Contact: www.photobookpress.com/emily-post.
Simply Fine Art Books
Simply Color Lab offers customizable, affordable high-quality Fine Art Books. Cover options include Chunky, Double Chunk, or Pillow Top thickness with your choice of real leather, fabric, printed canvas, metallic or matte paper. The pages are made of thick, high-quality lay-flat paper and debossing is free.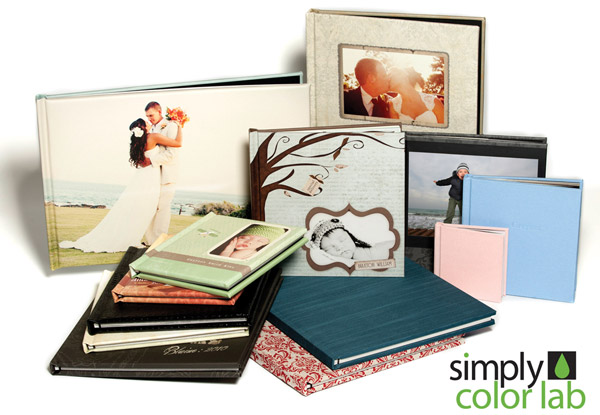 Contact: www.simplycolorlab.com.
Press Printed Books By WHCC
White House Custom Colour's high-quality Press Printed Books are available for shipping the next day. There are four paper options, including standard, semigloss hinged, satin hinged with luster coating, and pearl hinged. Sizes include 5x5", 5x7", 8.5x11", 8x8", 8x12", 10x10", 12x12", and 11x14". Press Printed Book covers feature masonite for a smooth, substantial feel. Clients may also choose from 34 cover materials, including fabric, leather, suede, or a custom photo cover in luster or metallic.
Contact: www.whcc.com.
PhotoBook Plus And The PhotoBook From Zookbinders
Zookbinders' affordable photo books are ideal for every occasion and taste. Choices include three page finishes: satin, shiny gloss, or pebbled matte finish. Premium leather covers are available in 25 colors, fabric covers are available in seven colors, or you may design a fully customizable wraparound photo cover. Books are available in square, vertical, and horizontal formats in 4x4" to 12x12" sizes. They feature thick lay-flat pages and are created with state-of-the-art digital printing and are ready to ship in two weeks.
Contact: www.zookbinders.com/photobook-photo-album,
www.zookbinders.com/photobook-plus-photo-album.
To submit information for Roundup, please contact our New Products Editor by e-mail at: Cynthia.Boylan@sorc.com or regular mail at: Shutterbug Magazine, 1415 Chaffee Dr., Ste. #10, Titusville, FL 32780.
FEATURED VIDEO