Covering The Photo Beat: Bags, Flash Boosters, Chargers & More
Rogue Safari Pop-Up Flash Booster
Designed for use with most modern Canon APS-C or Nikon DX sensor cameras with telephoto zoom lenses (100mm and longer), the Rogue Safari Pop-Up Flash Booster is lightweight and easy to use. This attachment concentrates the light from the camera's pop-up flash to provide more illumination on subjects as far as 60 to 70 feet away. The light adds up to 8x more than what the unassisted flash provides. Crafted from durable impact-resistant polycarbonate materials, the Rogue Safari Pop-Up Flash Booster does not require batteries and has a retail price of $34.95.
Contact: www.roguesafari.com; www.expoimaging.com.
PIXO C4 Universal Quick Charger
The PIXO C4 Universal Quick Charger can be used with a variety of devices, such as your smartphone, tablet, camera, and rechargeable batteries. It can charge up to four AA or AAA Ni-MH or NiCad batteries (in pairs) or one 3.4-4.2v or 6.8-8.4v lithium-ion or lithium-polymer battery pack. The PIXO C4 features two USB ports for smartphones and tablets and a charging status indicator (with one red and three green LED lights). The device also offers a Battery Activator Function that is used to revive deeply discharged lithium-ion batteries; charge time ranges from one to four hours.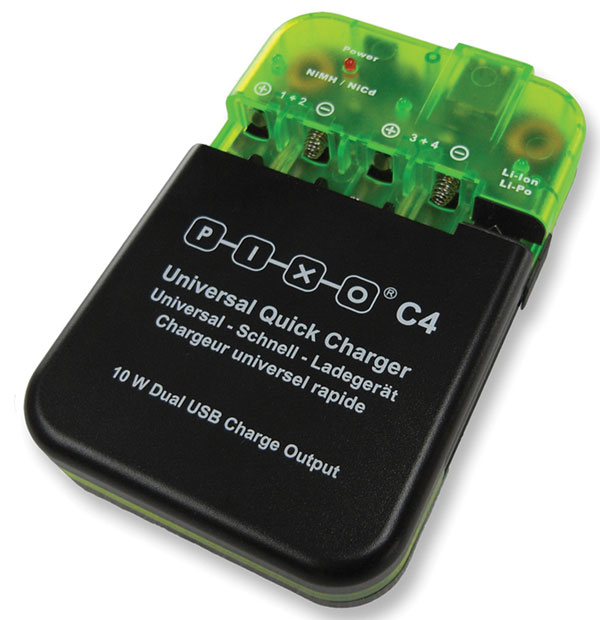 Contact: www.argraph.com.
The Libby Bag
The Libby Bag from Kelly Moore Bag is fashionable and functional. Crafted from high-quality, water-resistant, man-made materials, it features two over the shoulder straps (11" high) and one removable messenger strap (up to 56" long). Inside the bag there's a padded central compartment, a padded laptop divider (for computers up to 15"), and removable, adjustable dividers. The Libby Bag is 16x6.5x13.5" and can accommodate a 10" lens, a pro or standard camera body with a grip, and a camera body with a lens attached. It features antiqued brass hardware and is available in the following colors: Kelly Green, Grey, Sapphire, Caramel, Lavender, Black, and Orange.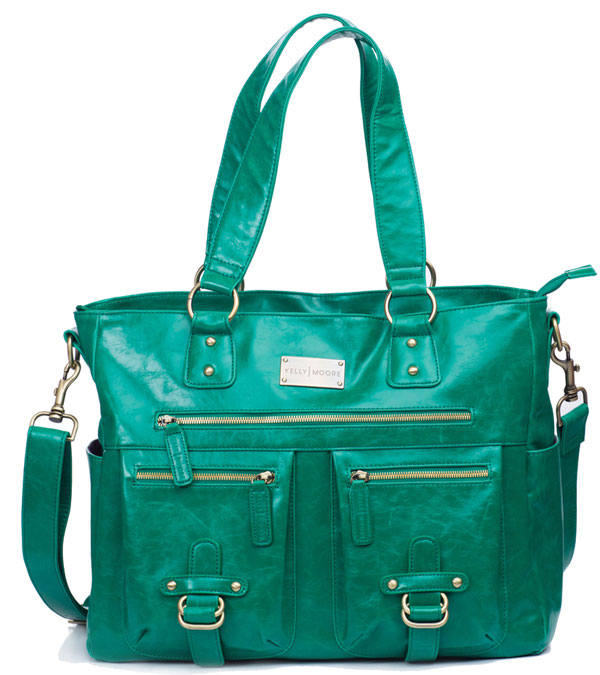 Contact: www.kellymoorebag.com.
Photobacks Clarity Package
The Photobacks Clarity Package contains over 130 Photoshop templates, digital backgrounds, Photoshop Actions, and video tutorials to help you easily enhance your images. Available for purchase and download at www.photobacks.com/packages/clarity, these tools offer a wide variety of ways to customize any image from photo books to portraits to fashion and wedding shoots. It also features an exclusive Photoshop plug-in called "Photobacks Control" (www.photobacks.com/control) that allows you to add your photos to the templates and customize their colors to match the photos perfectly. The Photobacks Clarity Package works with any version of Photoshop CC, CS, or Elements.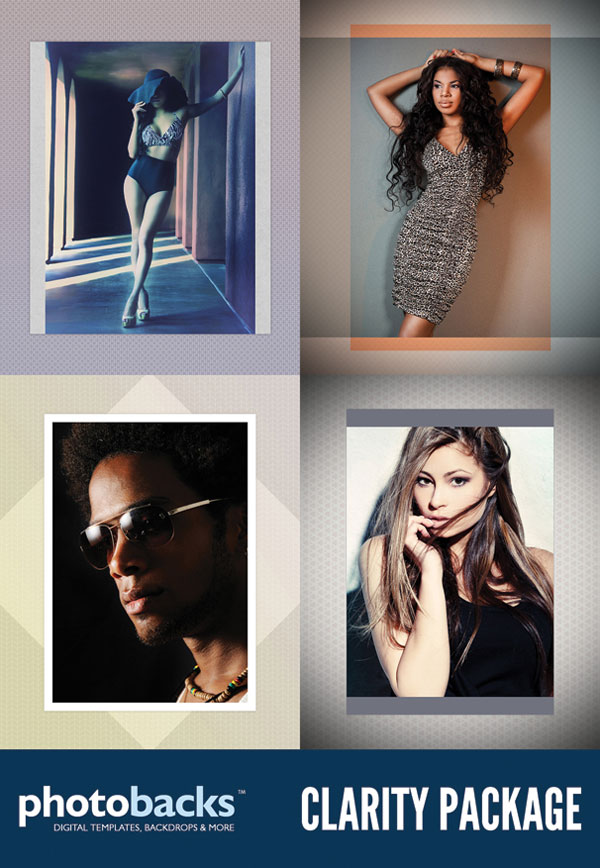 Contact: www.photobacks.com.
BosStrap LT Sliding Sling Straps
Designed for use with smaller cameras, the BosStrap LT sliding sling strap uses a special fitting that moves up and down along the 64" long, 1" wide strap. Simply attach your camera to the fitting at the left side camera strap lug and slide it up into a comfortable shooting position; the strap itself remains stationary. When not in use, the camera rests securely at your hip, leaving your hands free. The BosStrap LT is available in a Generation 3 version that allows you to detach the strap from the camera or a one-piece version that remains attached to the camera. The suggested prices are $46.95 and $38.95.
Contact: www.BosStrap.com.
Mountainsmith Tour FX Camera Pack
The Mountainsmith Tour FX camera pack is crafted from water-resistant PU5000mm, 500d S-Kodra High Tenacity Nylon and is ergonomically designed to comfortably distribute the weight of your gear. It features clamshell access to the padded main compartment and the dividers help you organize all of your gear. The triangular webbing Delta Wing Compression system pulls the load to the waist belt for comfort and the belt tucks away behind the air mesh foam back panel to allow you to easily convert the Tour FX to a shoulder bag. It comes with a removable rain cover, a detachable shoulder strap with sliding pad, and a lens case attachment point. The MSRP is $100.
Contact: www.mountainsmith.com.
Correction
In Jack Neubart's article "Thanks for the Memory" featured in our October, 2013, issue, we inadvertently mislabeled a photo from Buffalo Technology. We labeled the photo as the Buffalo DriveStation DDR External Hard Drive when it should have been the Buffalo LinkStation 421e. Our apologies for any confusion this may have caused.
Submit!
To submit information for Roundup, please contact our New Products Editor by e-mail at: Cynthia.Boylan@sorc.com or regular mail at: Shutterbug Magazine, 1415 Chaffee Dr., Ste. #10, Titusville, FL 32780.
FEATURED VIDEO