Canon PowerShot SX50 HS Camera Review
The robust and relatively heavy body of the Canon SX50 HS has a metal-based chassis and is designed like a small SLR system. A large handle on the right-hand side of the body gives a stable grip and allows for comfortable handling when shooting. The motorized zoom lens is controlled via an easy-to-use zoom switch; focal length selection is quite sensitive to the touch.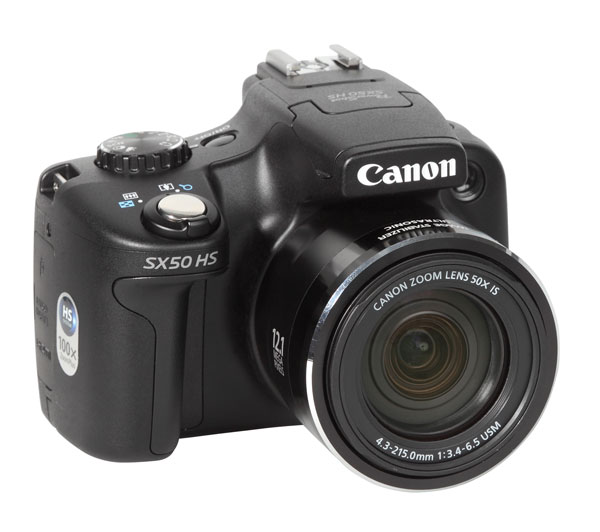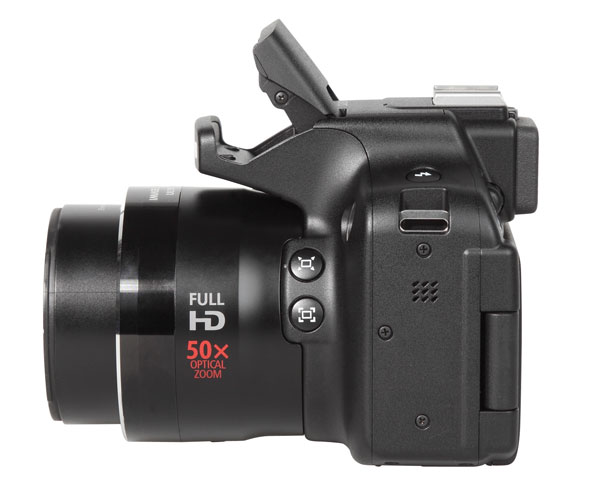 The camera has an electronic viewfinder with only 202,000 RGB dots. It is helpful when using the camera under bright lighting conditions, and the viewfinder is useful as a compositional tool, but it doesn't match viewing comfort with EVFs with higher resolution. The unit does offer a fully articulated swivel monitor, which helps when shooting images or when recording videos. However, it is a bit smaller than most current LCDs and has what we'd consider an average screen resolution.
The SX50 HS can be used in standard modes such P, S, A, and M. It has a large dial on the top which helps to set up the modes quickly and easily. In addition, it offers two user-defined modes (C1, C2) and a user-defined function button on the camera back. This "S" button can be used for direct access to white balance settings or for other parameters, all of which can be chosen in the LCD menu.
The camera is very fast. A start-up time of 1.2 seconds is very good for a bridge camera. Focusing is also very fast—even with maximum focal length and continuous shooting we were able to capture fast-moving subjects. The camera uses a built-in flash system and offers a hot shoe for external flash use. It supports the E-TTL II mode of modern Canon Speedlites and can also be used with a studio flash system via a simple hot shoe/X-sync adapter.
The camera can capture Full HD video with 1920x1080 pixels. Video quality is high because the camera uses H.264 compression with a high data rate (MOV files with up to 33 Mbit/s).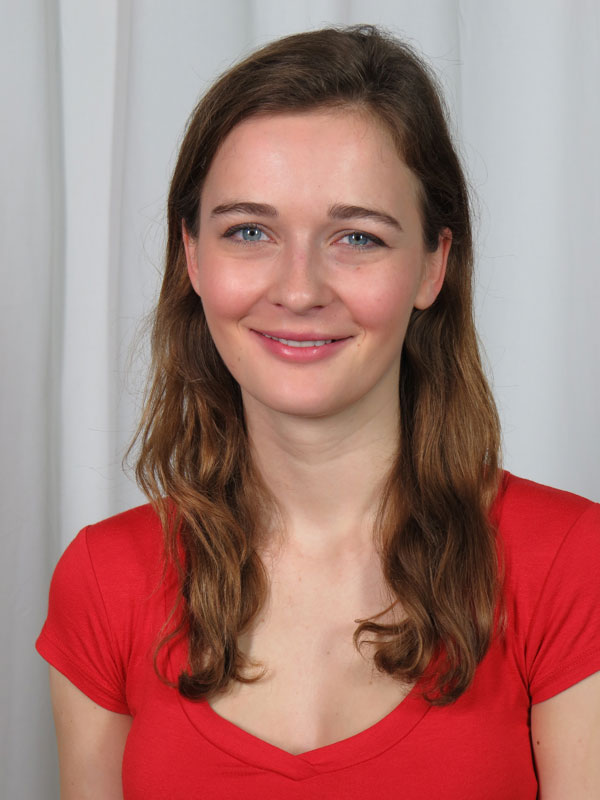 Image Quality
Color: The SX50 HS is a compact camera and it handled color like a compact camera: the mean/average saturation is very high (114.3 percent) and some nuances are boosted quite highly. Red colors, for example, have a very high yellow/orange rate, which is noticeable in the red elements of our standard test box shot and portrait. The automatic white balance system causes a slightly cooler look (gray patterns are shifted into the bluish area), but due to the highly saturated red nuances skin tones display no such "cool" look. In our opinion, JPEGs from the Canon SX50 HS can't be used for precise color reproduction, although we must say that the camera will create brilliant and colorful pictures when shooting vacation, family, and holiday pictures.
Sharpness: The resolution test results of the SX50 HS are very good; indeed we consider these as remarkable results for a bridge camera, especially one with such an extreme focal length zoom. This is apparent in the standard test box shot, which shows sharp elements and details even in the image corners. The ISO 12.233 chart was reproduced with 2730 lines of 3000 lines (nominal sensor resolution) in image height. The Canon does use high sharpness filtering, which causes some double contours on contrast lines in our tests, results that are on an average level for compact cameras.
Noise: Compared to other compact cameras we have tested, the luminance noise in the Canon SX50 HS images is higher, but color noise is nearly invisible in images taken with up to ISO 400 settings. The camera uses a very intelligent color noise filtering system which reduces color artifacts and creates a kind of film grain look in images taken with ISO 80 to 800. Higher ISO settings reduce detail reproduction and create images with the typical anti-noise filter look. Our dynamic range tests showed ambivalent results: the camera yields 10.5 f/stops, which is a good result for a compact system, but other tests in images taken with lower and especially higher ISO speed settings are remarkably lower (ISO 100: 9.49 f/stops; ISO 6400: 5.9 f/stops).
Scorecard
Pro
+ Extreme ultra zoom lens (50x) with up to 1200mm (35mm film equivalent)
+ Very robust body
+ Easy, fast SLR-like handling
+ Very good resolution, noise, light falloff, and distortion results
+ Many manual settings for creative work
+ Full HD video
Con
- Low-resolution electronic viewfinder (202,000 RGB dots)
- Smallish LCD screen (2.8") with average resolution (461,000 RGB dots)
Image Tech
Image Tech is where we publish web-exclusive lab reports on cameras. To read the reports please go to the Shutterbug homepage at www.shutterbug.com and click on the Image Tech tab on the top navigation bar. New reports are published frequently, so check Image Tech for updates.
The Canon PowerShot SX50 HS has an MSRP of $429. For more information, visit www.usa.canon.com.
Lab results and test images by BetterNet, our TIPA-affiliated testing lab. Edited by George Schaub.
LATEST VIDEO