Buy a Sizzling Compact Camera from MPB for Summer Travels & Adventure
It's been said a billion times but it's worth repeating: The best camera you'll ever use is the one you have with you when you need it. Mirrorless marvels and DSLRs are wonderful photo-making machines, but there are times when they're too large or heavy to be convenient—and that's when the compact camera shines. Here's a selection of high-performance compact cameras you can order from MPB today.
MPB, the largest global platform to buy, sell and trade used photo and video gear, has hundreds of compact cameras in stock for your selection. MPB recirculates more than 485,000 pieces of photo equipment every year, and that means you're assured of finding the want you want. On average, used gear from MPB costs one-third less than new. Their dynamic pricing engine ensures the right price for all items.
Moreover, every camera and lens sold by MPB is thoroughly inspected by trained specialists.
All cameras and lenses undergo a thorough 8 to 10 point inspection process and are covered by a 6-month warranty. Enjoy the peace of mind that comes from knowing you won't be left dangling after your purchase.
Make an Informed Buying Decision
Buy with confidence. The camera or lens pictured in every online listing is the actual item you receive. All included accessories are clearly listed. Plus the condition of the product is described in exacting detail based on MPB's simple, easy to understand 5-level condition ratings:
• Like New (mint condition, only minor wear)
• Excellent (minimal signs of wear, otherwise pristine)
• Good (fair amount of use, but well-kept and may have marks or scratches)
• Well Used (significant use, noticeable signs of wear and tear)
• Heavily Used (significant signs of wear and tear, primary functions still work)
You Can Trade-in and Save
Have a lens or camera body that you no longer need or want? Trade it toward a piece of equipment that will help you reach your photographic aspirations, or sell it for cash.
Selling to MPB and/or trading in is easy. Start by getting a free instant online quote from MPB. If you like the deal, MPB pays for shipment, including the pick-up from your house.
If you're trading in and have picked out something you want to buy, MPB freezes that item until you finalize the transaction.
Selling your gear to MPB works the same way—get an instant online quotation and enjoy free shipping. After inspection to verify condition, MPB deposits the agreed upon amount directly to your bank within about two business days. If the equipment happens to be in better condition than you described, MPB increases the payment amount. On average, customers earn $900 each time they sell to MPB.
Select Examples
Here are five examples of the fully-featured compact cameras you'll find on MPB's website, but there are many, many more. In fact, MPB has over 16,000 pieces of gear in the US and over 47,000 globally. MPB adds more than 2,000 products every week.
All lens focal lengths indicated below reflect the 35mm equivalent. All five models are in stock at the time this is written, but the inventory turns over extremely fast—act now.
Sony Cyber-shot DSC-RX100 II
Ever since the introduction of the original Sony Cyber-shot DSC-RX100 camera way back in 2012 as a breakthrough, luxury high-end compact with a large sensor, the RX100 series has been steadily improving and growing its legions of admiring fans. The RX100 II (model II) shown here has a large 1-inch, 20.2-megapixel sensor, Carl Zeiss Vario-Sonnar T* 28-100mm f/1.8 zoom lens and a tilting 3-inch LCD. Truly pocketsize, the Sony Cyber-shot DSC-RX100 II measures 4 x 2.3 x 1.5 inches (102 x 58 x 38 mm) and weighs less than 10 ounces. It's perfect for travel, family get-togethers and candids. Prices at MPB start at $299.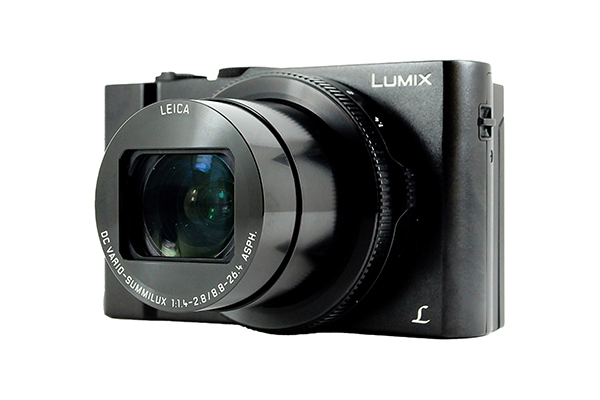 Panasonic LUMIX DMC-LX100
Featuring a Leica lens and a 16-megapixel Four Thirds CMOS sensor, the Panasonic LUMIX DMC-LX100 combines a bright LEICA DC Vario-Summilux 24-75mm f/1.7-2.8 zoom lens that's great for low-light conditions and an XGA-resolution electronic viewfinder (EVF) plus a 3-inch LCD. Capable of capturing 4K video, the Panasonic LUMIX DMC-LX100 can also shoot at 11 frames-per-second (fps) and has abundant Wi-Fi options. Available in classic black and striking silver-color finishes, prices at MPB start at $339.
Fujifilm X100F
Whether your summer plans include skiing the Austrian Alps or simply spending some quality time with the family in the backyard, you can't go wrong with a Fujifilm X100 series camera. Coveted for its ability to deliver "Fuji Colors" and featuring accurate emulations of famous Fuji film stocks, the Fujifilm X100F features a 24.3-megapixel APS-C X-Trans CMOS III sensor and X-Processor Pro image processor, 35mm f/2 Fujinon prime lens and beautiful retro styling that will impress your friends. Available in black or chrome finish, prices at MPB begin at $1,139.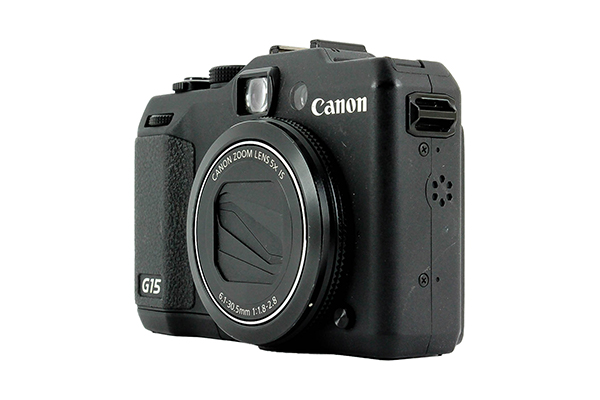 Canon PowerShot G15
Canon enjoys an envious reputation for the extremely high quality of their professional cameras. Many of the rich features and ample capabilities are present in their compact cameras as well, the PowerShot G-series in particular. Built around an Image Stabilized Canon 28-140mm f/1.8-2.8 zoom lens, the Canon PowerShot G15 offers a 12-megapixel 1/1.7-inch Canon CMOS sensor, optical viewfinder and 3-inch LCD. It's amazingly small considering the fast and powerful zoom, and at these affordable prices, it may be the biggest bargain of all. Prices at MPB start at. $249.
Nikon Coolpix P1000
Nikon Coolpix P1000 Superzoom camera from legendary Nikon. It features a mind-blowing 3000mm zoom (equivalent on 35mm full-frame) which is the most powerful lens found on any Nikon Coolpix camera and is perfect for sports and wildlife photography. It also offers 4K Ultra HD video, optional Raw (Nikon NRW) file format, macro, time-lapse and so much more. The NIKKOR 24-3000mm f/2.8-8 zoom heads the list of features that include a 16-megapixel BSI CMOS Sensor, OLED EVF, 3.2-inch Vari-Angle LCD Monitor and 5-stop image stabilization. Prices at MPB start at $769.
Fujifilm X70
Undisputedly a cult camera for its outstanding performance and fantastic styling, the Fujifilm X70 packs unbelievable power into its pocketable form factor. Weighing just 12 ounces (340 g) with battery and memory card, and measuring just 4.4 x 2.5 x 1.8 inches (112.5 x 64.4 x 44.4 mm), it's a mere 1.02 inches thick (measured at its thinnest part, excluding projections). Features include a 16.3-megapixel X-Trans sensor, 28mm f/2.8 Fujinon prime lens and 3-inch tilting LCD. It also has photographer-friendly external controls for shutter speed, aperture and exposure compensation. Great for under-the-radar street photography, travel and everydaycarry. Available in black or chrome finish, prices at MPB begin at $749.
It's Never a "One and Done" Transaction
MPB is not just a buyer and seller of photo products. MPB is a vibrant community with a base of more than 625,000 photo and video storyteller customers worldwide. MPB has earned a sterling reputation and delivers an exceptionally high level of customer satisfaction that's reflected in their "Excellent" rating on Trustpilot where more than 27,000 people have posted their reviews.
MPB's free-to-all website is a useful and generous resource full of original content covering multiple aspects of photography and videography. Articles include product reviews, interviews, how-to articles, pro tips, gear guides, videos, competitions and much more. MPB also delivers a newsletter that's full of worthwhile information of interest to all photo and video storytellers.
Visit MPB Today
Whether you're in the mood to buy, sell, trade or just browse, visit MPB today. Conveniently compare, filter and shop thousands of products. Enjoy the original content. And when it's time to trade or sell, get an instant online quotation so you can make fully informed decisions.
∞ Shutterbug Staff