The Business Of Travel Photography; Making Money While You're Making Tracks
Getting work as a travel photographer has never been easy. Today, factors of the economy and technology have added obstacles that require even more knowledge and planning. The travel photographers we interviewed work with clients ranging from editorial to corporate and advertising. Each have their own story, but they all share certain thoughts about the business.

First, you cannot succeed in travel photography as a generalist. You have to find your niche or passion in order to find clients for your work. Second, personal marketing still works best, though clients are busy and pressed for time to see you. Social-media marketing seems to be filling in some of the need to connect one-on-one with travel clients. Finally, rather than compete with stock or in-house photography, look to clients who still need high-end production values and a businesslike professional to work on assignments.
Photos © 2010, Andrea Gómez, All Rights Reserved
Shutterbug: What are the best ways to research and find travel photography clients?

Andrea Gómez (www.agomezphoto.com/travel.html): Really taking the time to research clients who would benefit from your style is the key. Focus on a handful of dream magazines that you would love to work for, and branch out from there. Spend time at the bookstore, keep researching the Internet. Once you have done this, send promos and make those cold calls to meet with editors in person whenever possible.

I was terrified the first time I went to New York to meet with different magazines, but it was always a positive experience whether someone ended up hiring me or not. It takes time. Be patient.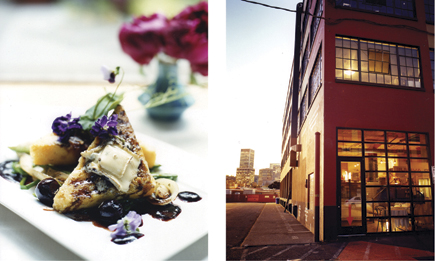 Photos © 2010, Andrea Gómez, All Rights Reserved
Laura McGlone (www.lauramcglone.com): We are all overwhelmed with e-mail and junk mail, and bombarded with billboards and advertisements constantly. This is why I strongly believe in the old-fashioned marketing tool of making personal, one-on-one contacts. It makes a huge difference if a client can connect with a photographer one-on-one, and build a level of trust. This can be done by going to nonprofit fairs, travel expos, photography conferences, art shows, or trade shows in the travel industry. Physically going to events and passing out business cards, talking to people, and making personal contacts is the best way to find clients. Research various organizations to see which ones might be a good fit.
Photos © 2010, Laura McGlone, All Rights Reserved
Nevada Wier (www.nevadawier.com): I am finding there is a burgeoning niche magazine market that uses travel stories. They are more active now than the bigger publications. And they are not necessarily travel magazines; many are these specialty magazines doing travel stories. But you have to know what you want to do and get focused so you can weed through 300,000 matches and find the right clients.

Look at travel assignment clients such as: cruise lines, hotels, resorts, magazines, newspaper stories, online magazines, brochure designers, travel books, cards and calendars, travel writing. Travel stock is a nonstarter unless you are doing travel stock with very high production values.
Photos © 2010, Nevada Wier, All Rights Reserved
Peter Wagner (www.peterwagnercreative.com): You have to look at places you want to photograph and then ask yourself is there a need for my photography here? For example, I was at a luau in Maui last year with my family and I'd heard this was the best luau on that part of the island. All the photos I had seen of this event were not very good, so I brought my camera and took some great images. After the event I approached the hotel and sold to them and the luau production company. When I got home I sold images from this event to an in-flight magazine and two other publications. You always have to approach a destination thinking how can I market my images from here and to whom.
Photos © 2010, Peter Wagner, All Rights Reserved
FEATURED VIDEO