"Lifestyle" Photography For Stock & Assignment: Channeling Your Inner Director/Producer Skills
If you ask a dozen photo buyers to define lifestyle photography you'd get a dozen different answers. The most common reply might be "people doing everyday things, at home and at work." Lifestyle images are valuable in stock, but what about assignment work? Our contributors this month validate the market for assignments—under certain conditions. The images should be natural and the models and situations realistic and believable. They should tell some kind of story or depict an emotion. As with any stock or assignment work, topnotch production values are critical as well as diversity in models of gender, age, and ethnicity. Whether stock or assignment, lifestyle photography is in demand in today's market.
For this month's column, I spoke with Rhea Anna, Rhea Anna Photography; Melissa Barnes, Melissa Barnes Photography; Allen Birnbach, Allen Birnbach Photography, Inc.; Cindy A. Eccles, CA Eccles, Writer/Photographer; and Bil Zelman, Zelman Studios Inc. Please see the Web Resources section at the end of the article for websites to view their wonderful images.
Shutterbug: What percentage of your commercial lifestyle photography is stock vs. assignment, and what kind of commercial clients hire on assignment for lifestyle photography?
Bil Zelman: I don't shoot any stock and am not represented by any stock agency per se. My celebrity work is syndicated by Getty Contour, but that's not really stock. I would say 99.99 percent of my clients are looking for me to create new, compelling work for consumer print advertising and collateral projects. Many are doing so in order to obtain a unique look they can "own" as are all of the top brands. My clients include Coke Zero, Bud Light, Guinness, LensCrafters, Microsoft, Apple, and Intel, to name a few.
Cindy A. Eccles: There are a couple of ways I view the assignment vs. stock issue. From a photography perspective, I am 50 percent assignment and 50 percent stock. From a money perspective, assignments are the "main course" while my stock sales are the "dessert." Most often, the assignment side of the business feeds the stock side of the business. For example, I was on assignment in Budapest to write an article on the history behind some of the popular kavehaz (café) houses. While there, I also took images of a Christmas market, Parliament at night, and other notable historic locations. These additional images were provided to my stock companies. Some photographers restrict themselves to one market without realizing that they have another source of income available for almost zero additional time and effort.
Melissa Barnes: I'd say 95 percent of my commercial lifestyle photography sales come from commercial clients who hire me directly for a "one-off" project or to shoot on assignment for their image library.
Allen Birnbach: All of my work is assignment or personal projects. Although I shoot for my portfolio on an ongoing basis and some of these are sold as stock, I do not create work specifically for stock. My commercial/lifestyle clients are in healthcare, real estate, and consumer products.
Rhea Anna: My work life is now split 40/50/10 with still photography projects, work as a Director/DP, and stock, respectively. The majority of this work is lifestyle based, though there are also some conceptual projects, too. Commercial clients who have hired me recently for lifestyle work have been a mix of healthcare, financial (banking), real estate development, and food and beverage.
SB: What have been the most effective self-promotional and marketing tools you have used to sell your lifestyle photography services to clients?
Melissa Barnes: I use a couple of different approaches when it comes to marketing. I will send out an e-mail blast, followed by a direct mailer. I also contact potential clients directly to try to gain a meeting and regularly attend group portfolio reviews to gain access to the creatives (photo buyers) who might otherwise be difficult to reach personally. I've also gotten jobs because people have found me on the web…sometimes through SEO (Search Engine Optimization) and other times through web portals.
Cindy A. Eccles: At a minimum, I think you should have a website. The type and style really depends on the photographer, but should include some form of pricing information. Social media is also a great way to promote your work and drive potential clients to your website. But, photographers cannot rely on the Internet for their success. For example, wedding photographers should attend local wedding trade shows and should advertise in local newspapers; portrait photographers can work with local shops and schools to set up an exhibit for high school, graduation, or family photos. Getting out there and having person-to-person contact is a must!
Bil Zelman: I regularly do upscale mailings of 2000 to 5000 printed pieces, each with custom envelopes, etc., and have spent lots of money over the years on expensive printing and design along with visually cohesive e-mail blasts and the usual social media suspects. I also participate in open online sourcebooks such as Workbook and PhotoServe but I have to say that having a great agent is probably my most successful method for getting noticed and thought of at the right time.
Rhea Anna: Meeting art buyers face to face is the most effective tool I know, whether it's by way of a portfolio meeting or a social/networking event. There are so many talented photographers out there, but it's important to be able to give a glimpse of how your personality plays into the mix so that people not only love your work, but want to work with you.
Allen Birnbach: Marketing is only effective when using several vehicles that reinforce each other. I advertise in Workbook, Production Paradise, and PhotoServe. I use Agency Access lists for e-mail and direct mail marketing. And I go out to show my work in portfolio reviews at agencies, and use social media to engage my audience.
SB: What was the best (fun, lucrative, creative—your choice of defining "best") lifestyle photo assignment you have had?
Bil Zelman: Ah…The elusive "best" assignment. I think I get a new "best" each year but the job of throwing a huge party with hundreds of people and bands and great food and documenting the insanity for an international Jim Beam advertising campaign was some of the most fun (and hardest work!) I've done this year.
Melissa Barnes: I just returned from a two-week shoot on the Mexican Riviera photographing food and lifestyle images for the image library of an upscale, all-inclusive resort that owns a number of properties in that area. It was a large production, but I had a great producer who kept everything running smoothly and my crew was amazing. We had some pretty long days—getting up well before sunrise, shooting throughout the day, and catching the sun as it set. The locations were stunning, the talent beautiful, and everything came together to create some outstanding images.
Cindy A. Eccles: Some friends of mine decided to participate in the extreme sports challenge "Tough Mudder 2013," and I offered to photograph the participants for a news article for their employer showing team building and camaraderie spirit. I contacted the event organizers for a media pass and was given press access to all of the venues. In addition to the news article, the employer wanted to use the images for their human resources campaign. Not only did I gain a client through my friend's participation, but I also posted several of the images on my Flickr account and made them available to other participants. This led to companies from other countries, such as Norway, contacting me for permissions to use their own teams' images for their corporate newsletters.
Allen Birnbach: I most enjoyed a project for the company So Delicious: they produce dairy-free and gluten-free beverages and desserts. The photo shoot involved families enjoying a variety of dairy-free products in their homes, all shot on locations we scouted.
Rhea Anna: I just finished a great project for a health insurance company. The project involved the creation of a package of three 30-second TV spots showing active seniors, a young family, and a middle-aged couple. Each spot required the evolution of a narrative based on the ad agency boards, with still photography to accompany each commercial. We had an amazing creative team, a super smooth production from start to finish, and the resulting work was really well received by the client.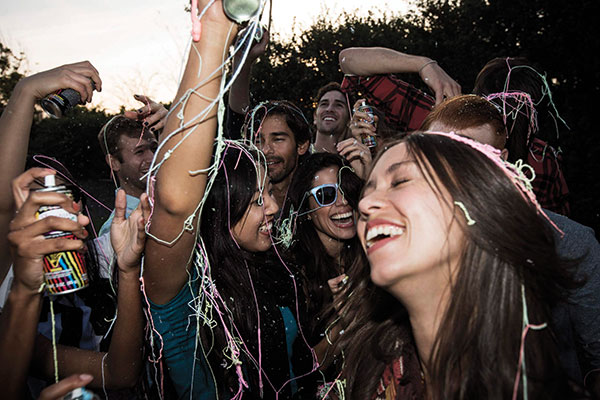 SB: For our readers, what would you warn them about technical difficulties or critical business requirements when creating this type of photography?
Bil Zelman: I would think that the risks of lifestyle photography are no greater or different than any other creative job. Good work begets good work and derivative solutions and chasing fads won't lead to a very long or satisfying one. Building relationships is key, as it is in all careers. Having a vision and a voice which is unique and the drive to work your ass off and constantly make yourself better is the only way to succeed in the ways that my career has. Although I must admit that definitions of success vary greatly and my lifestyle may not be all that healthy regardless of my accolades.
Rhea Anna: This business requires really thick skin and tenacity. For most, it takes a very long time to develop a consistent body of work and then become established enough to find clients who trust in both the photographer's ability to deliver a great creative product, as well as the ability to successfully manage a production.
Cindy A. Eccles: Know the legal side! If you can afford it, retain legal counsel to ensure you know what you are liable for and how to protect yourself—personally, as well as your business. Laws can vary from country to country, and within each country, so don't rely just on the Internet to answer questions. Protection would also include securing personal liability insurance (in addition to insuring your equipment). If a portrait shoot does not turn out well, you can always book a free resitting. The same is not true for a wedding, bar mitzvah, or 50th anniversary party! I would also encourage photographers to have open discussions with their clients when it comes to the post-processing side of the business. Does the client want touch-ups? How much? For model shoots, or street photography, get a no-kidding original signature on a model release form. This also holds true for property releases. Basically, know the law for your area and activity, and don't take any shortcuts.
Melissa Barnes: Make sure the parameters of a project are thoroughly discussed with the client and included in your estimate so you are both on the same page and there aren't any surprises. Hire a good producer and team; it makes all the difference. Plan every shot as much as possible, which includes technical scouting before the shoot, figuring out what gear you might need for each shot and thinking quickly on your feet if the weather doesn't want to cooperate.
Allen Birnbach: A lot has to come together for this kind of work to shine. Casting is absolutely critical in creating images that have an authentic quality. And styling positions the work for the right demographic audience, so it has to be spot on. Finally, you need to create a supportive environment so that your crew can do their best in fulfilling your vision. That's a lot to orchestrate, so you have to think more like a director than photographer. When it works, it's magic.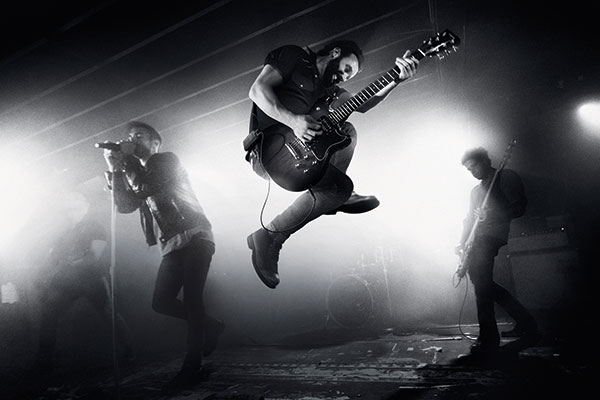 Web Resources
Contributors
Rhea Anna
www.rheaanna.com
Melissa Barnes
http://mbarnesphoto.com
Allen Birnbach
www.allenbirnbach.com
Cindy A. Eccles
www.caeccles.com
Bil Zelman
www.zelmanstudios.com