Nikon AF-S Nikkor 500mm f/5.6E PF ED VR Lens Review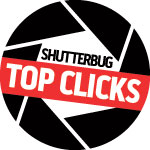 Creating photo books on American railroads are a good part of my workload, so telephoto lenses are what I often turn to for my train photography. Extremely heavy and often dangerous, locomotives and rolling stock require a wide berth for safety's sake. Furthermore, in the wake of the September 11th attacks, security has tightened around railroad property, demanding more distance between the photographer and subject.
Aside from the normal zoom lenses in the 80-400mm and 200-400mm range, I have all the prime telephoto lenses necessary to do my job from 300 to 600mm. These professional lenses are long, bulky and heavy compared to most consumer-oriented glass. But since I am not running through the woods photographing wildlife, these long pro lenses still reside in my Jeep.
On the other hand, Nikon's new Nikon AF-S Nikkor 500mm f/5.6E PF ED VR ($3599.95) offers what appears to be the best of both worlds: a combination of portability and performance. When Nikon announced it was developing the Nikkor 500mm f/5.6E PF ED VR last summer, the company said the lens would be "significantly smaller and lighter than comparable camera lenses" due to the use of Phase Fresnel (PF) lens elements in this new 500mm telephoto. That sounded promising.
I recently got my hands on this new "lightweight" 500mm super telephoto and put it to the test. Read what I think of the new AF-S Nikkor 500mm f/5.6E PF ED VR lens in the below telephoto lens review. (Also included are a dozen sample images I shot with the new Nikkor 500mm lens. Click on each web image to open the full resolution photo and get an idea of the image quality.)
First Impressions
A while back, Nikon introduced AF-S NIKKOR 300mm f/4E PF ED VR lens, which also used PF lens elements, and after shooting with it for a 2015 Shutterbug review, I came away impressed. It was surprisingly light, handy and designed for walking/shooting around, as compared to my much bigger and heavier 300mm f/2.8. In terms of size, weight and quality, you could not ask for anything better with the 300mm PF.
Now, Nikon is offering the 500mm f/5.6 version of the lens and weighing in at 51.2 ounces (just a tad over 3 pounds!), this is a real game changer in the world of high-end, telephoto lenses. Even when matched against my AF-S Nikkor 500mm f/4E FL ED VR lens, which weighs 10 pounds and retails for $10K, the new 500mm f/5.6 PF lens did well by comparison.
The center of attraction of the new Nikkor 500mm f/5.6E PF is, of course, the reduced weight and length of the lens, all thanks to the proprietary Phase Fresnel technology of this product. The Phase Fresnel concept is simple and has been used effectively in oceanfront lighthouses for years. By using the lighthouse idea in reverse – gathering light instead of projecting it – Nikon engineers have started to create a series of lenses that are shorter and lighter than their counterparts of the same focal length.
I tested the Nikkor 500mm f/5.6E PF with my Nikon D5, and everything was still there from what I saw with the 300mm PF: excellent contrast, good bokeh and, even though the lens is more compact and lighter, the autofocus was spot on, quick and quiet thanks to Nikon's Silent Wave Motor.
Features
Now for the quick tour of the Nikkor 500mm f/5.6E PF's features. Naturally, no big-ticket Nikkor lens is worth its salt without three ED (extra-low dispersion) elements to correct for on board chromatic aberrations. The Nikkor 500mm f/5.6E PF has this and the three ED elements work in concert with, 19 lens elements in 11 groups to fill the lens barrel.
Nano Crystal Coat is included in the lens to quell internal reflections, as is the recent update of the electromagnetic diaphragm mechanism for consistent exposures at high frame rates. For shake-free results, you have command of a lens with four stops of compensation thanks to Nikon's Vibration Reduction system.
Meanwhile, the lens also has fluorine coating for repelling water and debris off the front element, internal focusing and a Super Integrated Coating on the optical elements of the lens. For the record, the lens is made in China to Nikon's stringent specifications.
In the Field
Weatherproofing is part of the package, making this lens ideal for all-season shooting. I had no trouble using it during rainy and snowy conditions.
With an overall length of nine inches without the generous three-inch lens shade, I found the Nikkor 500mm f/5.6E PF lens easy to carry and use in remote places on the railroad mainline in the Berkshire Mountains for my train photography. With the help of a standard tripod collar and aftermarket lens bracket, the Nikkor 500mm f/5.6 PF worked equally well on a tripod.
While my big Nikkor 500mm f/4 has a faster maximum aperture compared to the new lens, I really did not miss this during outdoor shooting. Using the Nikkor 500mm f/5.6 PF lens at f/5.6, the slight loss of light to the camera did not seem to affect the focus or meter readings on my photo trips.
Additionally, the only real fault I could find was that the front element is set at 95mm; a slight problem as all my "normal" lenses are now at 77mm and the telephotos use a 52mm drop in filter. I could go on and on with the numerous features of the lens, but a quick check on the Nikon website should give you all the specs, options and features you need to know.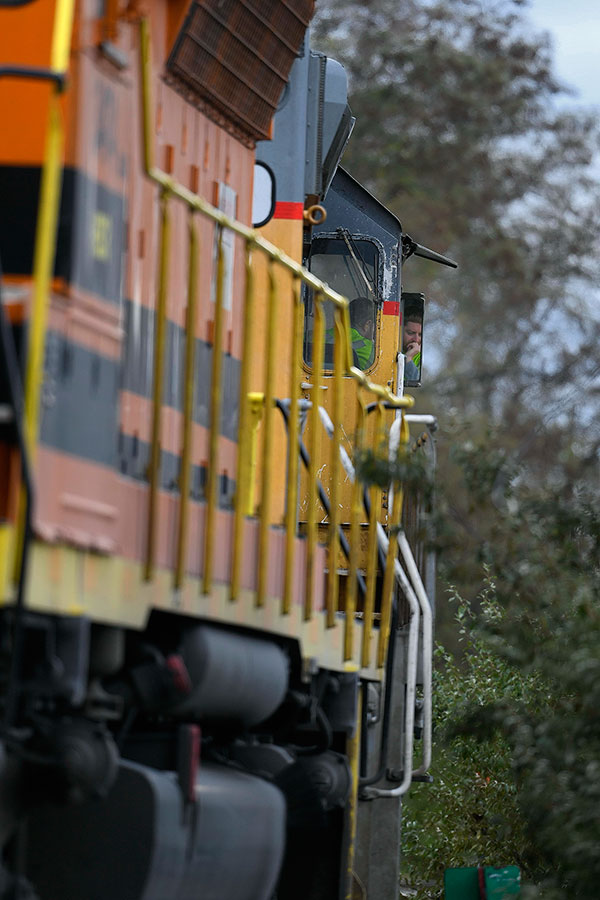 More importantly to me, I found the lens to be a joy to use during my on-location train shoots. And why not?
With a major weight reduction and a shorter overall length, the D5 plus Nikkor 500mm f/5.6 PF lens was not a heavy combo to use, hanging comfortably from my right shoulder. When it came to image quality, the new 500mm lens was surprisingly equal or maybe even a tad better than my 10-pound Nikkor 500mm f/4 lens.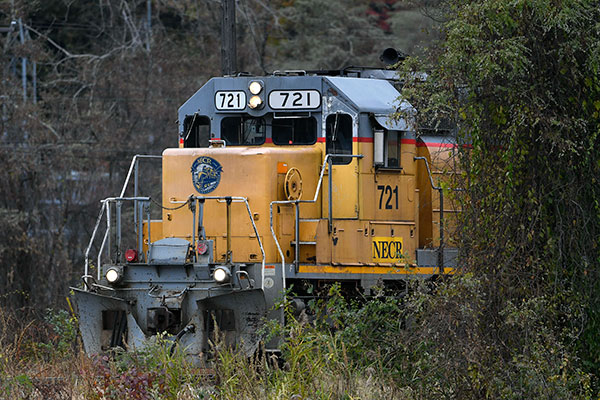 Like most lenses of its ilk, I found stopping the Nikkor 500mm f/5.6 PF down one stop from wide open brought the corners in to suit my needs. While these lenses are designed to be used wide open, I did my duty at that aperture, again, with equal success.
Testing the Nikkor lens both off and on a tripod allowed me to use all the controls on the left side of the camera with no problems. Manual focus was spot on and there was just enough drag within the circular movement of the ring to insure confidence the focus would stay at that point if I had to move my hand while shooting.
Conclusion
Using the Nikkor 500mm f/5.6 PF with the Nikon D5, focus tracking was right on, whether the subjects was a fleeting bird or a slower moving train. Overall quality was what I have come to expect from Nikon: top-notch. During my testing, the tripod collar was easy to use when switching the camera from a horizontal to a vertical position.
If you are looking for a neat accessory to try with this telephoto or others in its class, Nikon just introduced a DF-M1 ($174.95) red dot sight. Designed to be used on the hot shoe for faster tracking without looking through the viewfinder, it is the perfect match for fast moving subjects.
In a nutshell, considering the significant weight and size reduction, the new Nikkor 500mm f/5.6 PF outperformed my heavier and more expensive 500mm f/4 lens. If that's not a ringing endorsement for this lens, I don't know what is.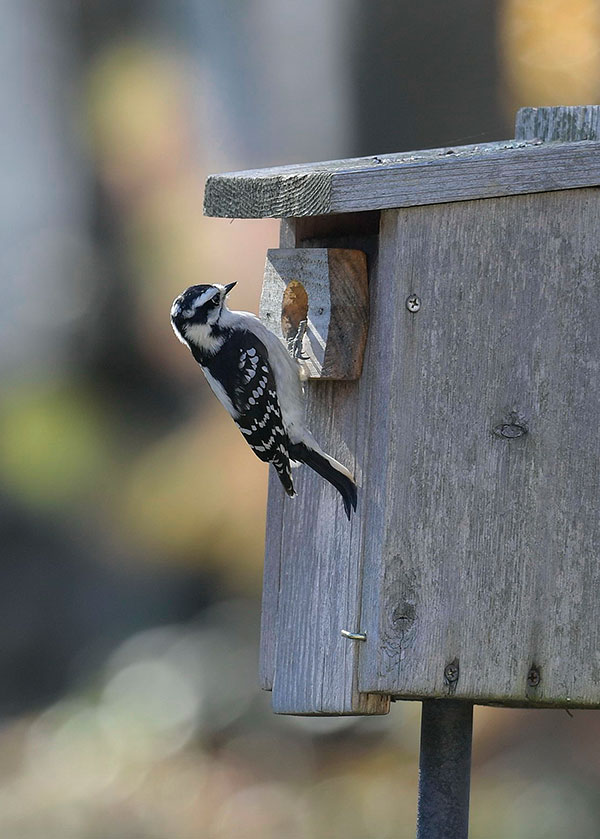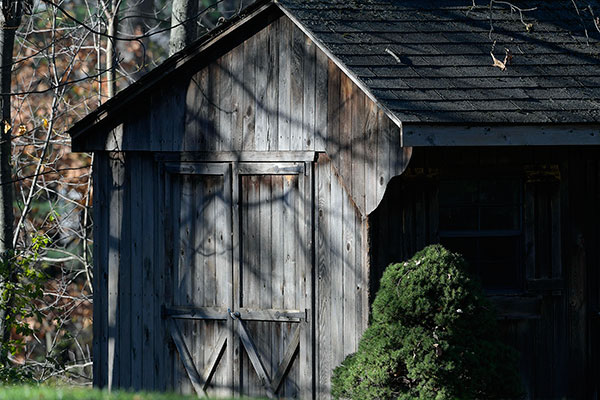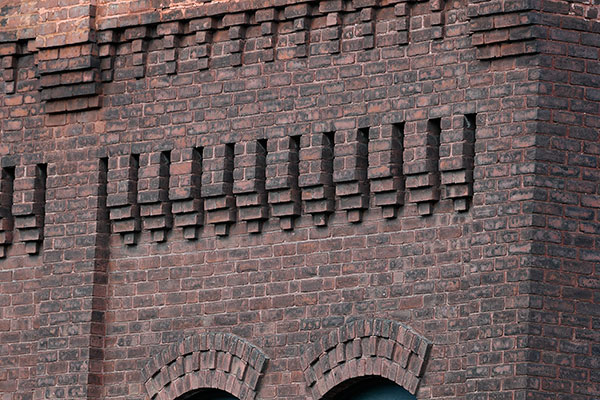 FEATURED VIDEO