Compact, Sharp Everyday Zoom for Full-Frame Sony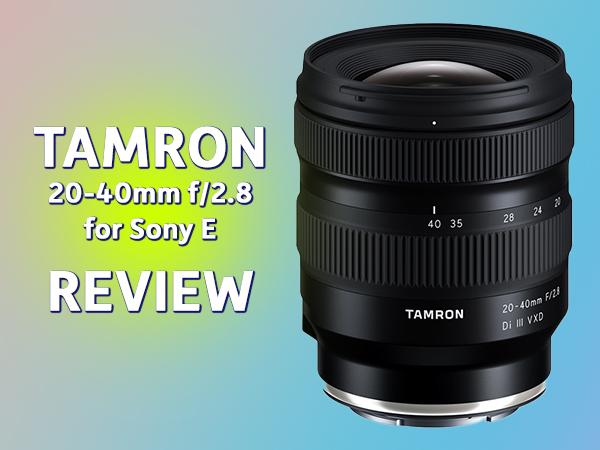 The Tamron 20-40mm f/2.8 is extra-compact (3.4 inches long) and super-sharp. It focuses to 6.7 inches and covers the focal lengths street photographers, travelers, video content creators and landscape shooters want most. It's a new kind of "everyday zoom" that exemplifies versatility and speed.
Overview & First Impressions
This is a review of the Tamron 20-40mm f/2.8 Di III VXD, a fast, compact zoom that I suspect many full-frame Sony mirrorless camera shooters will want to use as their everyday lens. Starting at the ultra-wide 20mm setting, the lens provides excellent coverage for indoor groups and family events, travel photography and many other situations, and performs very well in low light thanks to the fast f/2.8 aperture. The 40mm top-end is close to the mathematical "normal" for full-frame and 35mm film cameras, which is 43.266mm (although we've been calling 50mm "normal" for decades). The fast-focusing AF motor is quiet and smooth, so video makers can use it without fear of an intrusive grinding soundtrack.
When the sample arrived, I couldn't believe a 20-40mm f/2.8 could be inside such a small box. The lens is smaller than 3.5 x 3 inches (actual specs 3.4 x 2.9, L x D) and is not much larger than the 20mm f2.8 lens I frequently use (review here) on my Sony Alpha mirrorless camera. The added benefit of including the 24mm, 35mm and 40mm focal lengths that define my mental compositional presets was icing on the proverbial cupcake.
But what really won my heart and made me realize that I had found my new everyday lens is the close-focusing capability. At 20mm the zoom focuses as close as 6.7 inches (measured from sensor plane, so the front of the lens is just three inches or so from the subject). At 40mm she focuses to a respectable 11.4 inches and provides a 1.5X magnification ratio. I tend to shoot a lot of close-ups, equipment permitting, and have been known to shoot my food at every opportunity. I found my new best optical friend.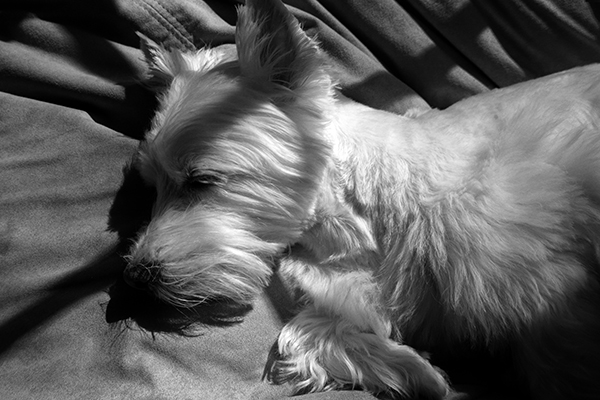 Last but not least, the fast f/2.8 aperture, combined with Sony's superior high-ISO performance, means that low light levels are no longer an issue. Sony Alpha cameras famously include lens-correction firmware, and the Tamron 20-40 takes advantage of the countermeasures for shading, chromatic aberration and distortion that're built into Sony bodies, and uses the Fast Hybrid AF, Eye AF and Direct Manual Focus (DMF) features that are likewise baked into most Sony Alpha mirrorless models.
Specifications & Features

Update and Customize via Tamron Lens Utility App
The Tamron 20-40mm f/2.8 zoom features a Connector Port, a USB-C port that allows users to customize certain focus ring settings and update to the latest firmware when necessary. Simply connect the lens to a computer via a suitable USB-C cable and run the app. In the field, by using the Mobile version of the app, users can select Focus Preset and A-B Focus, and those functions can be performed remotely without touching the lens.
Autofocus Design For Speed and Quiet Video
Equipped with Tamron's VXD (Voice-coil eXtreme-torque Drive) linear motor focus mechanism, AF operations are fast and quiet. Delivering high-speed, high-precision AF, excellent focus tracking performance and zero back-and-forth focus seeking, the Tamron 20-40mm f/2.8 is perfect for video and well as digital stills.
Uniform 67mm Filter Size for Ease and Economy
If you spend $60-$100 or more on a thin, high-quality circular polarizer, and nearly as much on a couple ND filters, it would be great if you could use them on more than one lens. Tamron has standardized on 67mm filter size for nearly all of their mirrorless lenses, allowing you use the same filters throughout your kit.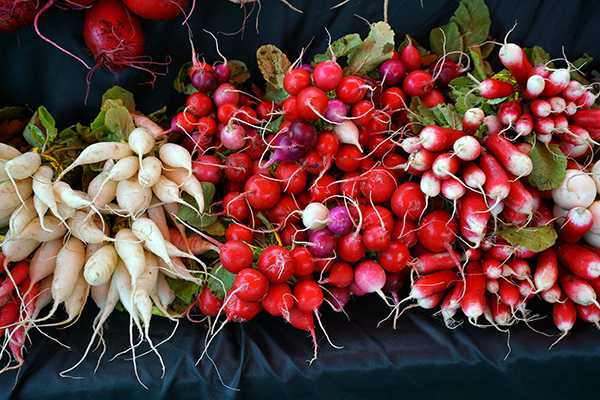 And the following benefit may seem like a small deal, but when you swap lenses and recap the lens you just removed, it's fast and efficient if all of the front lens caps are the same size. Cap comes off of one, onto the other. No muss and no fumbling. And no lenses sitting precariously in your bag without the protective cap in place.
Weather Protection for Outdoor Safeguards
I'm a big proponent of protecting camera gear from the deleterious effects of weather at all costs, which I why I pack a 30-gallon Hefty trash bags on cloudy days. It's reassuring to know that like most other Tamron lenses, the 20-40mm f/2.8 has weather-resistant seals at key points of potential ingress. Also, the Connector Port is the water-proofed USB Type-C type.
The front element is protected with a thin coating of a Fluorine compound which is oleophobic. It sheds water and oil, resists fingerprints and is easier (and safer) to clean when necessary. Think of it as a frog's transparent eyelid.
Exterior Construction: Fit & Finish
Excellent tactile feedback is the beginning. Focus and zoom rings turn smoothly and with authority. The zoom ring travels in an arc that's only 65° so you can go from 20mm to 40mm in a flash.
Sporting Tamron's latest Generation 2 design, the exterior surface is durable and abrasion resistant, and the rings bands are comfortably knurled. The silver-tone accent ring sits comfortably against the Camera's burnt-orange accent ring on the lens mount for a nice aesthetic effect.
Optical Construction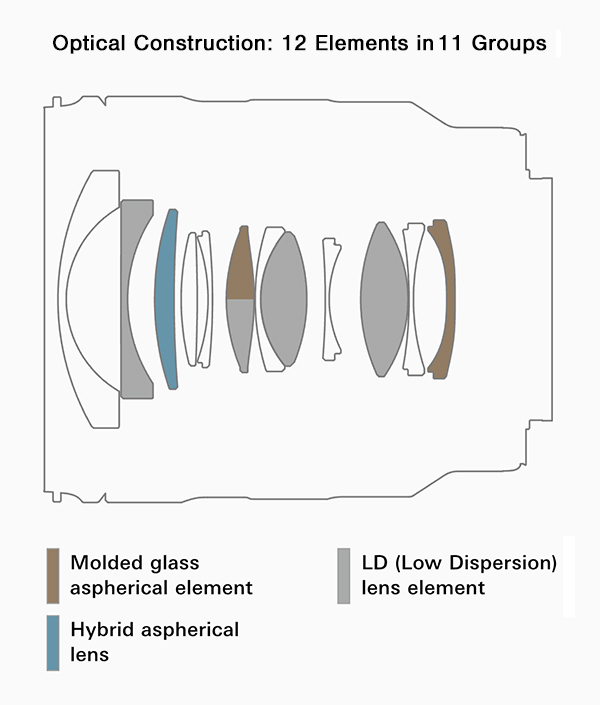 Performance Summary
Optical performance is the most important measure of a lens; if it's not sharp, there's no point using it unless you relish disappointment. I found the Tamron 20-40mm f/2.8 to be exceptionally crisp at all focal lengths. Sharpness extended from edge-to-edge and there was no falloff even wide open at f/2.8. Color fidelity, clarity (lack of flare/ghosts) and saturation were superb.
The lens formula includes four LD (Low Dispersion) lens elements that control light dispersion, and two GM (Glass Molded aspherical) lens elements that work together to produce high optical performance.
When used on a Sony mirrorless camera that has an APS-C size sensor, the equivalent focal length range becomes approximately 30 to 60mm, still covering the crucial normal focal length.
I was particularly impressed by the sharpness when shooting close up. One of the images posted with this story shows condensation on fresh plums at an open-air market. When enlarged to 100% in Photoshop, the image reveals details that could not been seen with the naked eye.
Is a 2X zoom range significant enough to be highly desirable? The difference between 20mm and 40mm is huge in terms of compositional flexibility. After "taking it all in" at 20mm you can zoom in to frame the subject for greatest impact. The so-called Central Vision of human eyesight covers about 60°. The 20-40mm coverage is around 56° at 40mm and 94° at 20mm. In other words, you can zoom from a field-of-view and perspective perception roughly the same as your normal vision to a much wider field that brings much more into the picture.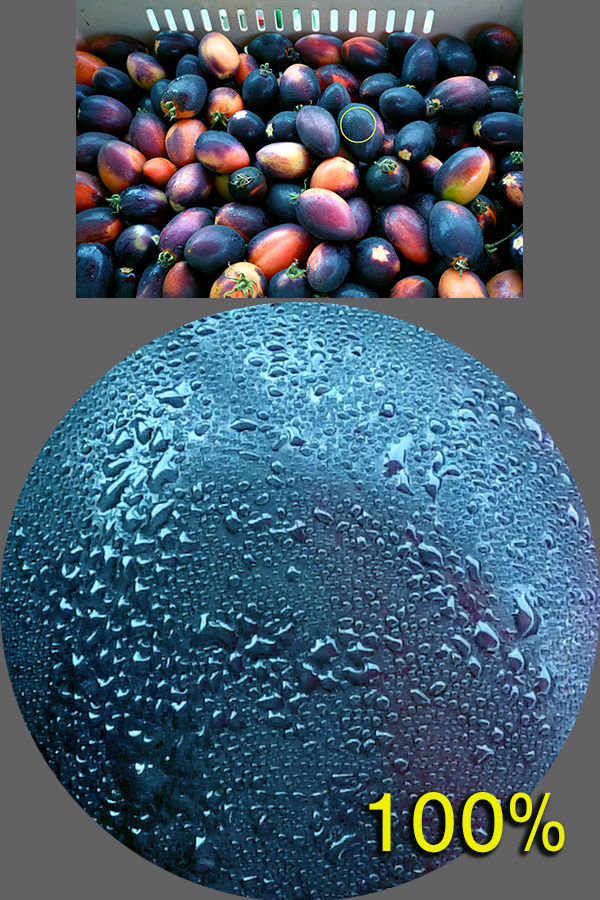 Conclusion
No two photographers approach their craft in exactly the same way. For some, a 24-75mm zoom or even a 28-75mm zoom matches their style for everyday, walk-around shooting. My guess is that many photographers who are satisfied with 24mm haven't used a 20mm much if at all. For me, a zoom lens that starts at 20mm and proceeds to the normal 40mm focal length is perfect. And the advanced close-up focusing and fast f/2.8 aperture seal the deal.
If you've ever walked around the narrow backstreets of Japan, Greece, Germany or any country for that matter, you probably wished for a lens that could include more content when shooting flat-on perpendicular from one side of the street to the other. The Tamron 20-40mm f/2.8 is what you needed. It's ideal for travel also because of the compact size and extremely high optical performance.
The Tamron 20-40mm f/2.8 zoom is the kind of lens that you're going to put on your Sony full-frame mirrorless and rarely remove. That's the highest praise I can give it.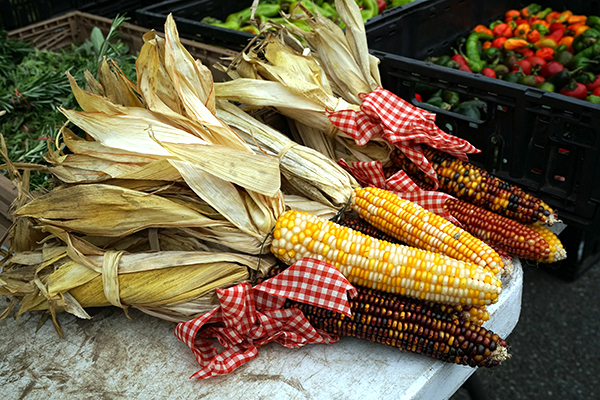 Price & Availability
You can buy the Tamron 20-40mm f/2.8 Di III VXD today from your local photo store for $699. Note that this could be a promotional price and is subject to change. If you're not lucky enough to have a camera shop nearby, the lens is available from many online retailers. Buy from an Authorized Tamron Dealer and enjoy the protection of a 6-year limited USA warranty.
—Jon Sienkiewicz