REVIEW Olympus 90mm f/3.5 2X Macro for Micro 4/3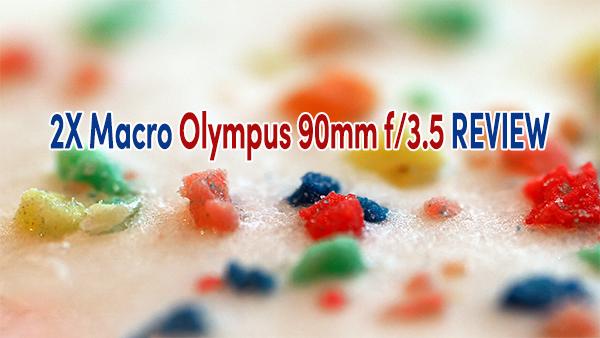 Olympus just introduced a 90mm f/3.5 macro lens, and Shutterbug had a chance to give it a full workout on the new Olympus OM-1 mirrorless marvel prior to launch. Here is our evaluation and a few sample photos captured by this camera/lens combo.
Overview & First Impressions
Understand up front that the Olympus 90mm f/3.5 Macro is the equivalent of a 180mm telephoto 4X macro in 35mm terms. This fact has significant importance when evaluating depth-of-field, bokeh and camera shake. It also means that this macro lens can double as a fast telephoto, ideal for sporting events, wildlife and so forth.
The extended 90mm focal length allows macro photography at greater distances from the subject as compared to the Olympus 30mm and 60mm macros (or any other shorter focal length macro for that matter). The larger gap allows better positioning of artificial lighting and configuration of the tripod.
Despite a long ungainly name like M.Zuiko ED 90mm f/3.5 Macro IS PRO, this exciting new Olympus lens is only 5.4 inches (136mm) long and weighs just 16 ounces (453g). The girth (2.75 inches / 69.8mm) is slim as well, as evidenced by the 62mm front filter thread. It's nicely balanced on a Micro 4/3 body and has an exterior finish that matches the Olympus OM-1 that was used during the evaluation; in other words, it's excellent.
Autofocus is fast and sure, and the clutch-type shift to manual focus was a key feature that allowed me to do 2X macro work more easily. AF works at that range, but if you focus by moving the camera instead of rotating the focus ring, MF is a must. The joint lens/camera image stabilization feature enabled sharp handheld closeup shots, something of a rarity for most macro setups.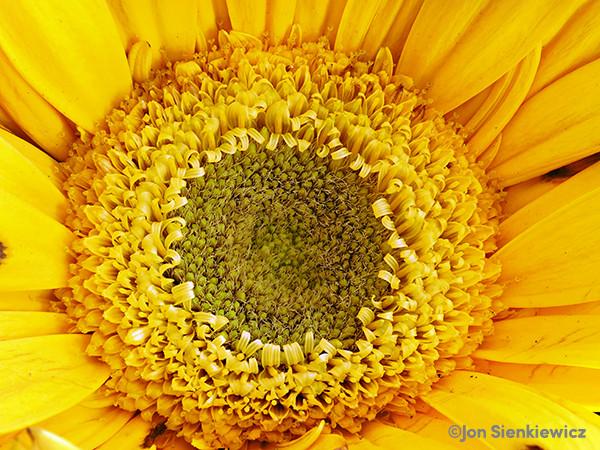 Out of the box the 90mm f/3.5 macro delivered crisp, clear images of various subjects. And by engaging the extensive library of the Olympus OM-1's legendary built-in Art Filters I was able to create some images that are unique to the brand. After my first full day of shooting I was hooked. I own a 10-year-old Olympus OM-D EM-1 with which I've been highly satisfied, that is until I got my mitts on the Olympus OM-1 ($1999 from Amazon).
Specifications & Key Features
This is one heck of a lens. It looks like a regular telephoto but it possesses many concealed features. A major advantage over most macro lenses, the Olympus 90mm f/3.5 macro provides 2X magnification (i.e., 2:1 instead of 1:1 macro or half-macro 1:2) which increases to 4X when used with Olympus MC-20 Teleconverter. The minimum field size is 0.34 x 0.26 inches (8.7 x 6.5mm). That's an evocative 1/3 by 1/4 inches. Autofocus is active throughout entire macro range. Note that 2X in Micro Four Thirds equals 4X in 35mm full-frame equivalent.
The integral 5-axis image stabilization is modestly named because when used with a compatible camera body, axis synch-IS is engaged and the combo delivers up to 7 stops of shutter speed compensation.
The 90mm f/3.5 macro is also compatible with automatic focus stacking when used on a suitable Olympus camera body. When properly applied, focus stacking produces images with an expanded zone of focus. This feature is highly desirable when shooting macro at 2X.
Weather-resistant sealing of IP53 supports splashproof and dustproof performance that is further enhanced with fluorine coating on front element. Fluorine is oleophobic and hydrophobic (sheds oil and water) and helps keep the front element free of fingerprints and easier to clean. The Olympus 90mm f/3.5 macro also freezeproof down to 14° F.
For a better understanding of what "IP53" means, take a look at this Shutterbug article from way back in 2016.
Two very useful features are the familiar, customizable L-Fn function button and a slide switch that optionally limits focusing range to Super Macro, 0.25-.50 meters or 0.25 meters to infinity to make the very capable AF focus even faster.
If you don't round up to the nearest ounce you could say the Olympus 90mm f/3.5 macro weighs less than one pound. In any case, it's the lightest weight lens in its class and tips the kitchen scale at 15.97 ounces (453g) without lens cap, rear cap and lens hood.
Exterior Construction: Fit & Finish
Overall mechanical construction is superb. The focusing helicoid is smooth a offers just enough resistance. Build quality is as good as I've seen anywhere.
Optical Construction
The optical formula comprises 18 elements in 13 groups and includes 2 x SED elements, 4 x ED elements, 1 x HR elements and 1 x Super HR elements. It's amazing that the 90mm macro weighs only one pound considering the abundance of glass.
Image Quality
No shortcomings here, the M.Zuiko ED 90mm f/3.5 Macro IS PRO and virtually free of perceptible aberrations. Sharpness and contrast are spot on, and colors are rendered in their full natural saturation and beauty. IQ was consistent at all distances including 2X macro.
Non-Macro Applications
The Olympus 90mm f/3.5 is a telephoto lens by all measures is a suitable replacement for most 200mm f/4 applications.
At 180mm (equivalent) this Olympus macro lens creates too much feature-compression to be used as a standard portrait lens, although the published focal length of 90mm may suggest it. Of course, it can be used for portraiture, but expect some natural distortion. That said, the bokeh is excellent and neutral.
Conclusion
The Olympus 90mm f/3.5 Macro is one outstanding lens. It's a 2X (4X with converter) Macro and a fast mid-range telephoto. It offers exceptional performance, stunning images and versatile features.
The price is steep for casual snap shooters, but it's well worth the dollar for serious amateurs and professional photographers.
Price & Availability
The M.Zuiko ED 90mm f/3.5 Macro IS PRO has a projected price of $1499 and will begin shipping mid-March 2023. It's available for preorder from amazon.com as this review is written.
Become a Member of the Shutterbug Community<
Register for a free account. Sign up for our newsletter. Spend five minutes (or less) uploading your best shots once every week or so. Potentially become a Photo of the Day winner. Enjoy viewing the fantastic work being done by thousands of photographers all over the world—and add your images to the enduring collection.
—Jon Sienkiewicz
(As an Amazon Associate, Shutterbug earns from qualifying purchases linked in this story.)
FEATURED VIDEO