Who Wants To Be a Superhero? Darrell Of BGZ Photo Studios Brings Cosplay Dreams To Life
Darrell (from BGZ Studios) is an award-winning photographer who specializes in capturing out-of-this-world fantasy portrait creations. Using lavish costumes, dramatic sets, and art to bring various comic book, video game and manga characters to life, Darrell creates his art by discovering unique places that breathe life into these fantasy characters. In short, he helps turn his subjects into superheroes.
You can find Darrell at cosplay, fantasty and science fiction conventions around the world, searching for inspiration in the form of the costumes created by the many talented cosplayers he encounters there.
We recently interviewed him about how he turns regular folks into larger-than-life characters through his photography.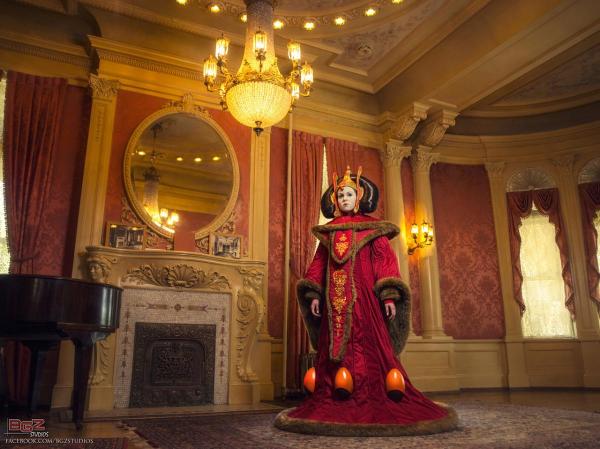 Shutterbug: Could you give us some background on your photography career and BGZ Studios?
Darrell: I have been taking pictures for almost 13 years now. It all really started when I was a freshman in High School and was given the amazing (or total nerd award) opportunity to shoot for the yearbook. Before that, cheerleaders wouldn't have noticed me otherwise! As for costuming and cosplay, I was one of the first of the photography crew to get the guts to expand into that community and create images that capture my imagination.
Shutterbug: I see you have a large portfolio of cosplay portraits featuring backgrounds that perfectly fit each character. Is most of your work done on location or in the studio?
Darrell: Most of my work is done at a location that was scouted before the act of taking the picture. I normally find the location first, and then choose a character in the community that would fit it nicely.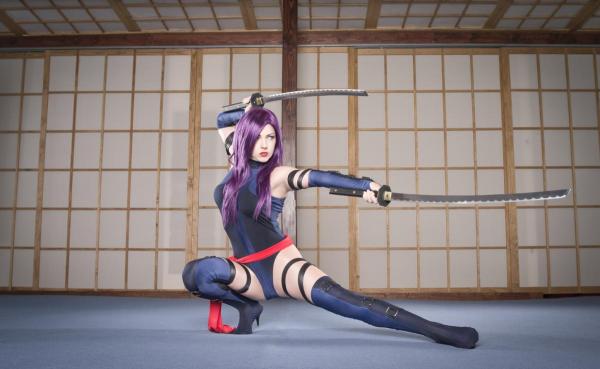 Shutterbug: Do you shoot at any of the major comic book conventions like the Comic-Con?
Darrell: I shoot at most conventions. A lot of what I do is find locations near to the convention I am attending to avoid "con floor" photos. You'll never really see me taking pictures with people wandering around in the background.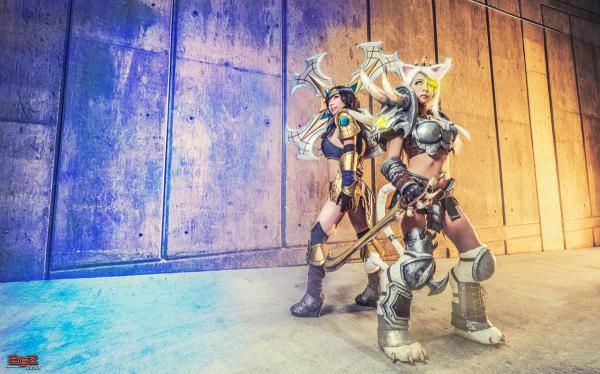 Shutterbug: How do you capture the images? What gear do you use and do you enhance the images with Photoshop?
Darrell: My current gear set is a Pentax 645DF and a 645Z along with a spread of MF lenses to boot. Recently, I have been experimenting with mirrorless cameras such as the Fuji X-T1. Having the weight of the MF cameras can be cumbersome at times and being able to carry great quality in a small form factor has always been challenge for me. As for Photoshop, I do minor changes in post processing. Nothing major. I like to capture my images using tools available such as gels, grids and lighting tools such as octa-boxes and strip banks.
Shutterbug: Regarding the video of the Phoenix (Marvel's Jean Grey) photo shoot. How was the idea for that photo series born and were you nervous about using fire as part of the effects?
Darrell: This project really all came about by completely joking around with a new friend at the time. Miracole and Chris Burns contacted me in regards to shooting something completely different. Their last name made me joke and say "how about we don't Photoshop fire on Phoenix—but actually light you on fire." We all paused for a few moments and laughed, then I actually started to plan for it.
I was not really nervous about it (I wasn't the one being set on fire! Ha! Ha!) since I had a great professional team who has worked on many movies and TV shows alike.
Shutterbug: What advice would you give other photographers who want to create pro quality cosplay shots?
Darrell: Go out and create. Cross the boundaries that you limit yourself with in standard photography. Don't be shy trying new things. You only limit yourself by not taking action on what you imagine.
Shutterbug: What other projects you working on these days?
Darrell: I have been concentrating a lot on future collaborations with new cosplayers. This year, I may take it another step and go above and beyond with another photoshoot. We shall see.
More info on BGZ studios here.

LATEST VIDEO