TIPA Awards 2011: Technical Image Press Association Results
The annual meeting of the Technical Image Press Association (TIPA) to vote for the best photographic and imaging products in 2011 was held on April 9, 2011 in Istanbul, Turkey. This year at the TIPA General Assembly 29 member magazines voted for the best product in each category. TIPA has member magazines from nine European countries and Australia, Canada, China, the U.S.A., and South Africa, plus has an affiliation with the CJPC of Japan. The General Assembly selected the best photo and imaging products of 2011 in 40 categories. In the past 21 years the association has given over 430 awards for products from over 70 companies from 15 countries. Shutterbug, the sole US magazine in the association, was represented at the meetings by Editorial Director George Schaub.
D-SLR Entry Level:
Canon EOS 600D/Rebel T3i/Kiss X5
The EOS 600D continues the legacy of easy operation and high functionality. TIPA members were very impressed with the features, such as the 18-megapixel CMOS image sensor, Full HD video recording, Live View shooting, wireless flash photography, and a Vari-angle 3" LCD monitor. Offering a 3.7 frames-per-second (fps) shooting rate, a top 1⁄4000 sec shutter speed, and up to ISO 6400 sensitivity (plus 12,800 H), the camera allows for the full D-SLR experience with ease of operation that makes for a great first camera for those seeking to "step up" from compact cameras.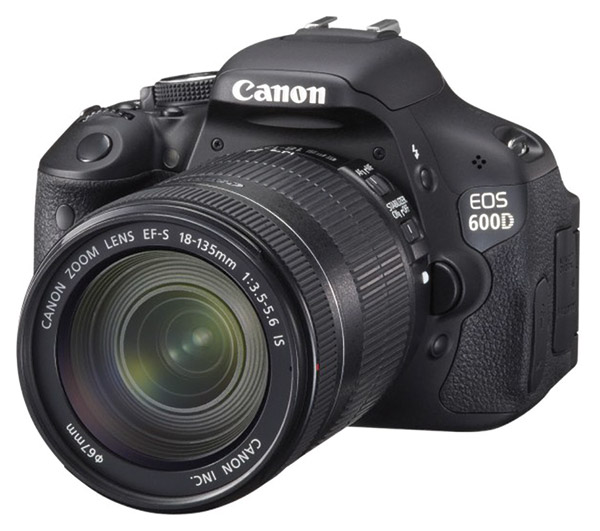 D-SLR Advanced:
Nikon D7000
The Nikon D7000 impressed us as the definition of a state-of-the-art DX-format D-SLR (APS-C size) with a 16.2-megapixel CMOS sensor, 6 fps framing rate for up to 100 shots, and full 1080p HD movies with full-time AF. With twin SD card slots, a 100 percent viewfinder, and a bright 3" LCD for Live View operation, the camera is extremely versatile in the field. The magnesium-alloy top and rear covers, special weather and dust seals plus 150,000 cycle-rated shutter system give it a pro feel.
D-SLR Expert:
Olympus E-5
For a very reasonable price, the Olympus E-5 provides benefits that rival those found in some professional SLRs: complete weather-sealing, comprehensive functions, excellent responsiveness, 100 percent viewfinder, good noise control, dual CF/SD slots, built-in image stabilization, all in a rugged magnesium-alloy body. Add to this Olympus' Dust Reduction System, which has proven to be among the most effective solutions in the market. The 12.3-megapixel Live MOS sensor, combined with the "TruePic V+" image engine produces images that rival competitors with substantially higher pixel counts.
D-SLR Professional:
Pentax 645D
TIPA members appreciated the design, build, and feature specs of this 40-megapixel medium format digital camera. The magnesium-alloy body is fully weather-sealed, making it a great choice for outdoor and location photographers, plus the all-glass trapezoid penta-prism finder makes for a dazzling capture experience. Perhaps most impressive is lens compatibility, which encompasses both the new D FA autofocus lenses as well as older 645 lenses.
Compact System Camera Entry Level:
Samsung NX100
The Samsung NX100's new body design drastically revises the "D-SLR look-alike" concept found in other compact interchangeable lens cameras, and is a bold step from the company's previous NX10/11 designs. This brings it into direct competition with other Compact System Cameras. Impressive features include a vivid 3" AMOLED screen, an APS-C sized sensor, and a line of high-tech i-Function lenses. This promising new series of optics blazes new viewing and camera control paths by allowing the user to program numerous functions right from the lens.
Compact System Camera Expert:
Panasonic Lumix DMC-GH2
The Panasonic Lumix DMC-GH2 is a true "hybrid" photo and video camera, where video is no longer just an additional function. The DMC-GH2 features Full HD 1920x1080, 60i (NTSC)/50i (PAL) smooth, high-quality video recording with 60p (NTSC)/50p (PAL) output in addition to high-quality still photo capture, a world's first for cameras in this category. The DMC-GH2 can be operated through an intuitive touch control screen. For example, just tapping a subject on the screen will make the camera focus with a speed that rivals the best D-SLRs on the market.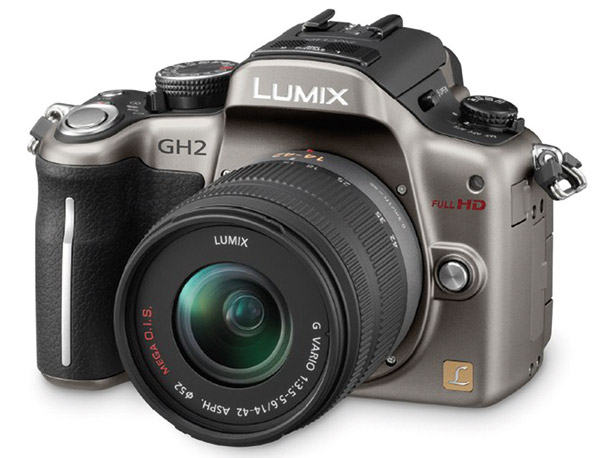 General Compact Camera:
Nikon COOLPIX P300
The Nikon COOLPIX P300 is a stylish compact camera with a remarkably powerful f/1.8 lens, starting at 24mm (35mm equivalent) with a 4.2x optical zoom. High Refraction Index glass further ensures sharp images with high contrast. Combined with its powerful 12.2-megapixel back-illuminated CMOS sensor, this camera gives excellent image quality even in dim lighting conditions. The P300 can film in Full HD (1080p), but also in slow motion with a recording speed of up to 120 fps.
Expert Compact Camera:
Olympus XZ-1
The Olympus XZ-1 has one of the fastest zoom lenses in its class, the iZuiko 6-24mm f/1.8-2.5 (28-112mm equivalent angle of view in 35mm cameras). Rather than succumb to the continuing megapixel race, the light-reception area of each pixel of the 1⁄1.63", 10-megapixel CCD has been doubled. The XZ-1's AF illuminator, Dual Image Stabilization, Low-Light mode that automatically adjusts the ISO sensitivity up to ISO 3200, and the compact size all add up to an exciting "candid" camera that also offers advanced manual controls.
Superzoom Camera:
Canon PowerShot SX230 HS
The Canon PowerShot SX230 HS features a 12.1-megapixel HS System with a high-sensitivity CMOS sensor, and a 14x optical zoom (28-392mm equivalent) with optical image stabilization. A 3" LCD screen, with 100 percent frame coverage, makes for easy viewing and menu control. TIPA members were impressed with features such as Full HD 1080p video with Dynamic Image Stabilizer, a new GPS function (including supplied Map Utility software), and a high-sensitivity CMOS sensor coupled with Canon's DIGIC 4 processor that reduces noise levels even at the higher ranges (up to ISO 3200).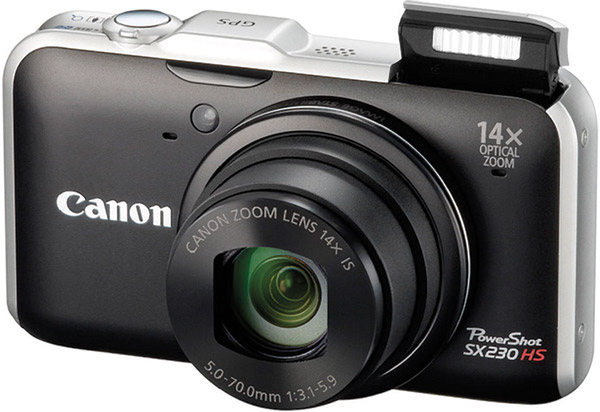 Rugged Compact Camera:
Panasonic Lumix DMC-TS3/DMC-FT3
The Panasonic Lumix DMC-TS3/FT3 is waterproof to a depth of 12m and dust-proof equivalent to the IPX8 and IP6X standard. It has an integrated GPS function, ideal for photographers who want to shoot in the great outdoors and record their exact position during that shoot. The camera has a built-in compass, altimeter and barometer to show and record altitude, barometric pressure and orientation data. The barometer also works as an indicator for depth underwater. Thanks to its location awareness, the internal clock of the camera is automatically adjusted to the local time.
Digital Back:
Phase One IQ Series
The Phase One IQ180, IQ160, and IQ140 digital camera backs feature maximum resolutions of 80, 60.5, and 40 high-quality megapixels, respectively; the IQ180 and IQ160 both capture in full-frame 645 format. Befitting a medium format camera, the IQ System has a brilliant 3.2", 1.15-megapixel high-resolution display with touchscreen operation to zoom, pan, and browse images and an extreme viewing angle of 170˚. In addition, the IQ series backs are the first digital backs to feature a USB3 connection and a FireWire 800 connection, for very fast tethered capture speeds.
Premium Camera:
Fujifilm FinePix X100
Fujifilm's FinePix X100 offers unrivaled image quality for a compact camera, thanks to its APS-C format CMOS sensor and Fujinon 23mm f/2.0 lens. The Hybrid Viewfinder uniquely combines the "bright frame" window-type optical viewfinder found in high-end film cameras, and the electronic viewfinder system of fixed single lens or digital compact system cameras, offering the user "the best of both worlds." Added to the package is a newly-developed EXR Processor, which combines all the latest Fujifilm image processing technology.
Entry-Level Lens:
Tamron SP 70-300mm f/4-5.6 Di VC USD
This premium, state-of-the-art, telephoto zoom lens provides users of full-frame and APS-C format D-SLR cameras with a myriad of features that make it stand out in the telephoto zoom class. Built to exacting SP (Super Performance) standards, it features the first-ever Tamron USD (Ultrasonic Silent Drive) for enhanced autofocusing speed and responsiveness. To assist in handheld, low-light shooting the SP 70-300mm incorporates VC (Vibration Compensation); Tamron's exclusive low-friction tri-axial image stabilization system.
Expert Lens:
Sigma APO 70-200mm F2.8 EX DG OS HSM
This bright, high-quality telephoto zoom lens contains 22 elements (including three SLD and two FLD glass elements) in 17 groups. This lens covers 24x36mm "full-frame" sensors and has an optical image stabilization system (OS) that compensates approximately four stops. Its HSM function assures smooth and silent autofocusing. Chromatic aberration is reduced to a minimum and sharpness is at a very high level over the entire focal length range.
Professional Lens:
Canon EF 70-200mm f/2.8L IS II USM
The new Canon EF 70-200mm f/2.8L IS II USM improves the autofocus speed, the optical image stabilization, and the optical quality of its legendary predecessor, which is no easy feat. The EF 70-200mm f/2.8L IS II USM has an increased optical quality and features reduced chromatic aberration thanks to one fluorite and five UD lens elements. The newly developed optical image stabilization now provides up to four stops of correction at all focal lengths. The lens also features a rugged, dust-proof and moisture-resistant design, for use under the most extreme shooting conditions.
Expert Photo Printer:
Epson Stylus Photo R3000
This 13" wide printer seems designed for the enthusiast photographer who wants to make prints to show and share. The unit features high-capacity cartridges, networking and wireless connectivity, plus what Epson dubs Advanced Media Handling, which in practice means ease and convenience for the printmaker. We were very impressed by the black-and-white output of this unit as well, something not common to this class of printers and something many photo enthusiasts desire.
Multifunction Photo Printer:
Canon PIXMA MG8150
The Canon PIXMA MG8150 offers advanced printing technology in a beautiful black box design. With the new Intelligent Touch System and direct Flickr® access from the Canon Easy-PhotoPrint EX software, making photo prints from a variety of sources has been made easier for all levels of photographers. The new Full HD Movie Print Function allows users to print their favorite moments from Full HD movies, an exciting feature that fits right in with camera trends.
Large Format Printer:
Epson Stylus Pro 4900
The 4900 impressed us as a unit that has wide appeal to serious fine art, studio, and commercial photographers with controls that allow even those without print shop experience to get the most from it. This versatile wide-format 17" sheet and roll printer features an external rotary cutter and an LCD panel for ink, paper, and printer maintenance and test controls. Eleven UltraChrome HDR 200ml pigment ink cartridges deliver an extremely wide color gamut, with prints that, under proper storage conditions and on the proper substrate, are claimed to last 200 years.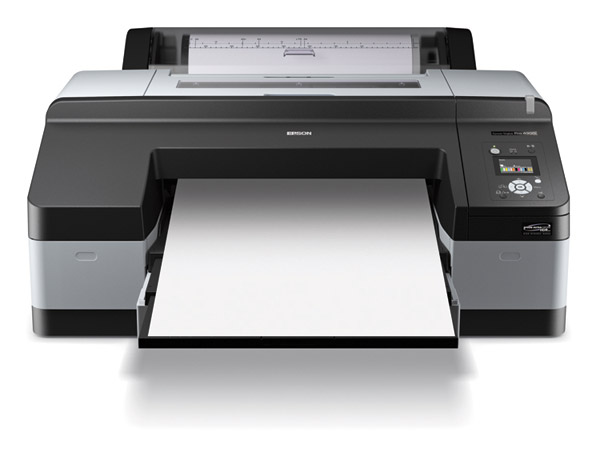 Fine Art Inkjet Paper:
HARMAN By Hahnemühle Series
HARMAN Professional Inkjet by Hahnemühle offers a wide range of impressive archival papers in baryta, cotton base, and canvas finishes in both warm- and cold-tone varieties. The photographer can choose whatever paper fits their visual tastes and needs. TIPA members were impressed by the papers themselves, as well as their appeal to traditional darkroom printmakers in that they have all the most laudable characteristics of the best silver papers of the past now available for inkjet printmakers.
Photo Projector:
Mitsubishi HC9000D
Mitsubishi brings the 3D experience to home theatres with its Diamond HC9000D 1080p Full HD home theater projector. The projector has a 120Hz refresh rate for ultra-smooth transitions and very natural images, while a comprehensive management function allows individual adjustment of each color characteristic without affecting the other colors. Mitsubishi has also incorporated extra-low dispersion glass to minimize chromatic aberration. The HC9000D is not only an excellent projector for those wanting 3D projection but an even better 2D projector.
Photo Software:
Nik Software Complete Collection
Photoshop plug-ins take away some of the most labor-intensive photo manipulations and replace them with an easier to use "script," or presets. Nik plug-ins go one step further and provide the user with a unique "U-Point" technology, allowing for customization of individual image parameters. And all presets can be further customized to each photographer's taste. We especially note the company's recent development of unique HDR and black-and-white conversion software packages.
Photo Scanner:
Epson Perfection V330 Photo
The Epson Perfection V330 Photo scanner features an impressive 4800x9600dpi optical resolution, four customizable buttons for easy one-touch operation, a built-in transparency unit for scanning film, and a 180˚ lid for scanning oversized objects. The scanner uses ReadyScan LED Technology for faster scan speeds, no warm-up time, and lower power consumption. Epson's Easy Photo Fix Technology allows the user to restore color in faded photographs and remove the effects of dust on scanned film. It also reduces the visibility of film grain.
Accessory:
Kodak PULSE Digital Frame W1030S
Kodak's PULSE Digital Frame allows users to receive photos wirelessly via e-mail through a Wi-Fi connection, even from mobile phones and Facebook. The Quick Comment button makes it possible to communicate back to picture senders directly from the display, with short colloquial phrases. To save energy, the PULSE contains a built-in activity sensor that automatically turns the frame on when someone is nearby and off when nobody is around.
Tripod:
Vanguard Auctus Plus 323CT
Members of TIPA were struck by the versatility of the Vanguard Auctus Plus tripod, which makes it equally suitable for both studio and outdoor use. It incorporates a dual-function wheel gear that adjusts central column height securely while supporting heavy gear; solid, sealed leg locks; all-terrain feet that convert from anti-rust spikes to angled, textured rubber; and legs that adjust to 25, 50, and 80˚ angles for use on uneven terrain and for low-angle photography. The package even includes "bonus" snowshoes.
Imaging Storage Media:
Panasonic "Gold Pro" SDHC UHS-I Memory Card
With read and write speeds of up to 95MB/s and 80MB/s, the Panasonic "Gold Pro" SDHC UHS-I cards are ideal for high-speed consecutive shooting in HD quality with D-SLR cameras. A Super Intelligent Controller (SICS) provides Power Failure Protection to protect data from sudden power failure, while Smart Data Writing minimizes defect risk caused by intensive writing. They are also equipped with "Proof 5" protection (water-, shock-, magnet-, X-ray-, temperature-proof) to withstand severe conditions.
Entry-Level Camcorder:
Samsung HMX-Q10
The Samsung HMX-Q10 is the world's first camcorder with the unique Switch Grip (either-handed grip). Now, left-handed filmmakers can enjoy the same ease of use as right-handed people. Responding to the grip position, the magnetic sensor inside the HMX-Q10 recognizes the angle and turns the LCD display for easy viewing. Users can easily control functions via the LCD screen. The HMX-Q10 captures video in 1920x1080/60i Full HD, and includes advanced optical image stabilization to compensate for camera shake even if the user is walking while shooting.
Expert Camcorder:
Sony Handycam NEX-VG10
This camcorder could be considered the perfect "convergence" imaging system, equally serving the still photo and video worlds. The novel NEX-VG10 uses most of the electronics of Sony's NEX-5 CSC, the same Exmor HD CMOS APS-C size sensor and the same E-mount for interchangeable lenses. However, its architecture and layout clearly favors video with a very remarkable performance thanks to 24Mbps codec AVCHD.
Pocket Camcorder:
JVC PICSIO GC-WP10
The increased popularity of this new category of imaging devices made choosing among the list of candidates difficult, but the PICSIO emerged as our choice because of its efficient combination of waterproof, rugged body and Full HD 1080p video, supporting both MPEG-4 and H.264 formats. Besides being an able pocketcam, it doubles as a 5-megapixel still camera. The touch control 3" display also impressed TIPA members.
Retail Finishing System:
Fujifilm Frontier DL 600
Fujifilm's Frontier DL 600 "dry" minilab was developed in response to the growing demand from small- and medium-sized photo shops for a versatile and inkjet-based printing production unit. The DL 600 features a 720dpi mode for regular printing and a 1440dpi high-quality print mode, and is equipped with a new ink head developed to handle five different colored inks. Fujifilm's proprietary Intelligence image processing technology ensures high-quality prints in paper sizes up to 12".
Photo Kiosk:
Mitsubishi Gift Kiosk
Expanding image "uses" by consumers has always been a goal of the industry and retailers. Packaging a kiosk as a gifting idea center both makes use of the versatility of digital images and aids consumers in creating unique items from those images. This self-service kiosk offers availability to all popular print sizes, index prints, calendars, greeting cards, CD/DVD burning, albums, photo boxes, and more.
Professional Flash System:
Broncolor Senso Series
The broncolor Senso series combines easily controllable flash power and compact size. The Senso power pack is available in two power versions, offering 13 to 1200 or 26 to 2400 joules (ws) flash energy for up to three lamps in two channels. Appealing and practical features include constant color temperature over three f/stops and a built-in radio receiver. Jointly developed for the Senso power packs, the Litos flash head offers flexible handling with a protective cap that can quickly be converted into an umbrella or standard reflector.
Photo Bag:
Vanguard Skyborne Series
The ergonomic Vanguard Skyborne backpacks provide generous space for cameras and lenses and numerous pockets for small accessories. Its cleverly designed bottom and top access points enable the user to go from traveling to shooting mode in just a few seconds, without having to remove the backpack from one's body. The shoulder straps are angled at the base to rest on the shoulders more comfortably, making it a backpack to use for a prolonged time. Its advanced design with air-infused cushioning in key areas results in reliable gear protection, and its ergonomic harness system with easy-adjust shoulder straps provide a very comfortable bag.
Entry-Level Photo Monitor:
LG IPS236/IPS231
High color accuracy is important to amateur and enthusiast photographers so they can fully appreciate the quality potential in their images. The 23" LG IPS monitor series offers excellent image quality at an affordable price point. Compared to conventional technology, IPS panels show a precise color rendering and allow a better color impression, independent from the viewing angle. The aspect ratio of 16:9 and 1920x1080 pixel resolution match Full HD image specifications.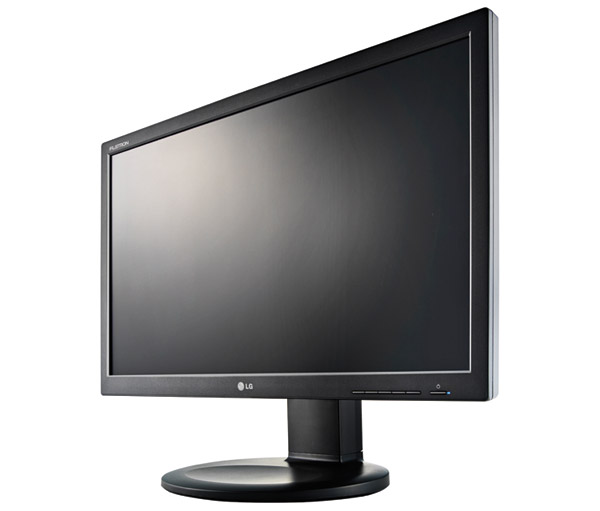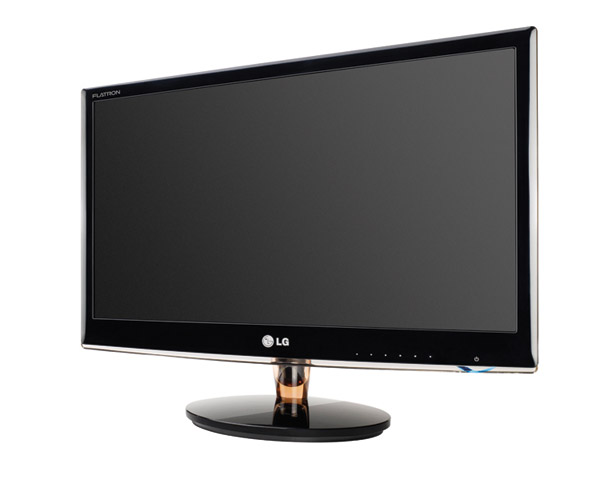 Expert Photo Monitor:
NEC SpectraView Reference 271
Professional monitors are key to end result image quality, and TIPA members were very impressed with the NEC SpectraView Reference 271, a 27" wide-format LCD. Calibration functionality is enhanced by a state-of-the-art P-IPS Panel with 10-bit performance that can reproduce 1.07 billion colors and 97 percent usable Adobe RGB color space. Featuring 2560x1440 pixel resolution, professional functionality is enhanced by 3D LUT (Look-Up Table) for separate color space emulations, a 14-bit LUT to achieve accurate color calibration via gamma correction, and the NEC L*ab "Profiler" software to create the 16-bit ICC profile.
Photo TV Display:
LG Infinia PZ950 Series
3D has become a more and more important feature for home cinema enthusiasts as well as for 3D content created by photographers adopting capable still cameras and camcorders. The LG PZ950 uses improved Plasma display technology, achieving a remarkably high standard when displaying 2D and 3D movies and photos. Its picture enhancing technologies result in a very accurate color rendition. The LG PZ950 is also certified as a THX 3D Certified Display. It uses active shutter technology and features the conversion of 2D into 3D content. With the enhanced TruBlack filter it shows brilliant pictures even in brightly lit conditions.
Photo Service:
Fujifilm 3D Print Service
3D photo and video may be a growing trend, but being limited to viewing photos only on a 3D television at home may cramp its potential. With the introduction of the 3D Print System, Fujifilm revives a process and blazes new ground as it brings 3D printing into the digital age. TIPA members salute the engineering and end result of Fujifilm's thermal sublimation printing system that transfers images directly onto lenticular sheets to create a 3D effect.
D-SLR Video Accessory:
Redrock Nano DSLR Rigs
With the heightened interest in video for D-SLR cameras, TIPA members recognize that the "cost of entry" can be difficult for some photographers. This made the Redrock nano DSLR rigs and accessories particularly deserving of attention as the products are designed for low-cost, entry-level photojournalism/documentary and even casual family users. TIPA notes that the nano rigs are manufactured to professional standards and can be easily upgraded to more advanced rigs as needed.
Film:
Kodak Professional PORTRA 160
Kodak PORTRA 160 is evidence that the emulsion-builders' art is not lost and indeed continues to be refined and perfected. The color negative film features a significantly finer grain structure for improved scanning and enlargement capability in today's workflow. PORTRA 160 delivers exceptionally smooth and natural skin tone reproduction, and because of its superior "scanability" it is an excellent choice for portrait, fashion, and commercial photography as well.
Imaging Innovation:
Sony SLT, Translucent Mirror Technology
Sony has developed translucent mirror technology for a new level of functionality. The advantages of a translucent, fixed mirror technology are evident in the form of real time, phase detect autofocus (also available in Movie mode) and much increased Burst mode speed. By means of SLT design bodies can also be made smaller, thus reducing weight and size without sacrificing functionality and advanced technology benefits.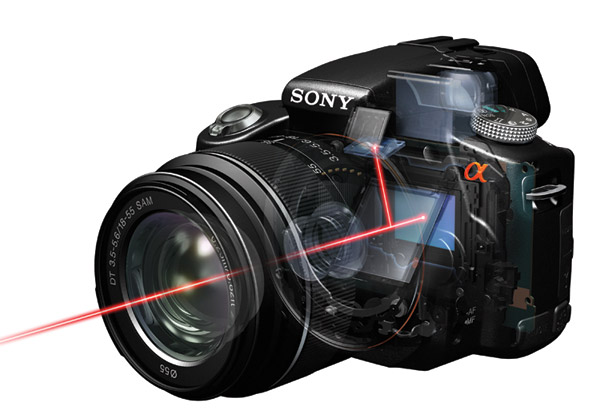 Design:
CASIO EXILIM TRYX EX-TR100
The TIPA Design Award goes to innovative products that combine form and function in new and unique ways, and that is why we chose the CASIO EXILIM TRYX EX-TR100. Offering "freestyle" shooting, the Casio can be used equally well by right- and left-handed photographers and can be oriented any which way. The 21mm wide-angle lens encourages new ways of seeing, while the touchscreen controls offer simplified operation. The TRYX can capture video at Full HD (1280p) or stills with a 12-megapixel high-sensitivity CMOS sensor, and includes HDMI output for those who want to share on their home TV set.
LATEST VIDEO