Sony A99 II DSLR Review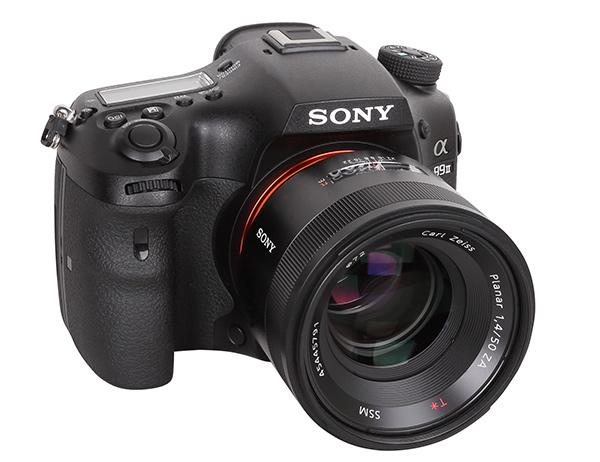 (Editor's Note: Lab Review lab tests and comments are supplied by BetterNet, Shutterbug's TIPA-affiliated testing lab and edited by George Schaub. TIPA is a worldwide association of photo and imaging magazines.)
The new Sony A99 II is a DSLR-like Single-Lens Translucent (SLT) system with a fixed and translucent mirror system. It's Sony's first full-frame sensor SLT with an A-mount since the first A99, which was launched in 2012. The new camera features an electronic viewfinder system with high resolution (2.36 million RGB dots) and uses its mirror system for the AF sensor. It combines a standard AF system with a highly sophisticated image sensor AF system; it can use 79 AF areas on its dedicated AF sensor and 399 AF areas on the image sensor, resulting in very fast and reliable focusing. This combination is called "Hybrid Phase Detection AF." The mirror system allows the user to work with an SLR-type focus system as well as a continuous live preview on the screen or electronic viewfinder.
Features, Build & Handling
The new Sony A99 II is surprisingly compact, but due to its mirror system and A-mount flange focal distance it looks a little bulky. However, the body is well balanced due to its large grip and it fits well into the photographer's hand.
The most important new feature is a new image sensor with 42MP resolution. The sensor is an equivalent system to Sony's high-end mirrorless camera, the A7R II, and, in combination with its new BIONZ processor, it makes the camera very fast. It can record up to 12 frames per second (fps) in full resolution, plus offers additional continuous modes with lower speeds. Sony equipped the camera with a lot of RAM, so the camera can take up to 60 frames in full resolution (50 frames in Raw image mode). The extremely fast burst mode can be used for up to five seconds in JPEG mode, which is quite sufficient for sports photographers.
Just like its forerunner, the new Sony A-mount camera offers a built-in stabilizer system based on sensor shift technology: this makes it compatible with every lens attached to the camera. This new stabilizer system in the A99 II now offers five-axis stabilization, which performed excellently during our tests. Slower shutter speed settings corresponding to 4 EV stops can be used with standard and tele lenses. This also applies when recording video.
There is a new menu structure on the LCD screen that is more comfortable and efficient. It is well structured and now offers two "camera" settings as first menu tabs, which allows for fast and intuitive basic settings of the A99 II. The LCD screen is fully articulated and can be flipped up- and downward and rotated, thus providing protection for the screen when not in use.
The new Sony A99 II has a lot of functional elements and dials to set up or change numerous image parameters without having the user resort to the main menu. Just like on professional cameras, it offers a dial near the shutter release button and a second dial on the back, which allows the user to change shutter speed and aperture simultaneously. A joystick on the back replaces the standard four-way control field and allows for fast and intuitive menu navigation. There is a setup dial on the front (near and just below the lens system) and two custom-defined function buttons. Standard exposure modes are available on a mode dial on the top of the camera. This dial offers three custom-defined modes as well.
As an SLR/SLT dedicated to professional photographers, the A99 II doesn't have a built-in/pop-up flash system, but there is an accessory shoe on the top and an X-sync interface. The X-sync interface can be used to trigger a studio flash light system, while the accessory shoe allows for the use of compact flash systems, including ADI and TTL metering, and is compatible with Alpha flash or remote triggers offered by third-party vendors. The camera supports special flash modes with an anti-redeye effect, rear curtain flash functionality, and more.
The camera offers Wi-Fi functionality and is the first Alpha A-mount camera with Bluetooth, which means less energy consumption for a camera-to-smartphone connection. The Sony can use the Bluetooth system to receive GPS data from a smartphone that can be written into the EXIF information of the images.
Comments on Image Quality
Color: The Sony A99 II reproduced the standard test images with natural-looking colors. The test chart was reproduced with a slight oversaturation of 105.1 percent, which is on a standard level for SLR/mirrorless cameras. The automatic white balance system produced a somewhat cooler look in our test chart images. The bright white pattern was shifted into the yellow area of the color space, which placed it exactly in the center of the result chart. The slightly oversaturated result is based on higher saturation values for darker red and blue nuances. Skin tones are reproduced very naturally with only a very slight shift in the direction of the orange/red or magenta area of the color space.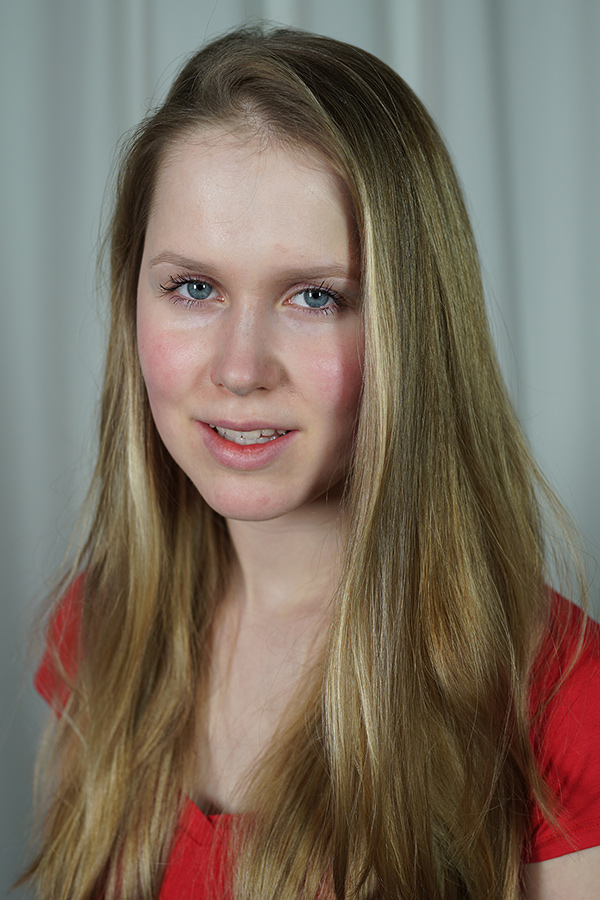 Sharpness: The A99 II showed excellent results in our resolution tests. The test chart was reproduced with 5,147 of 5,304 lines per picture height, thus the image resolution is nearly the same as the nominal resolution of the sensor. Some images look a little over-sharpened. The overshot effect is a little high. We noted very intense contrast lines from our test charts; real-life images look softer. The portrait shot and the standard test box shot look quite natural.
Noise: The A99 II performed very well in our noise tests. The luminance noise factor is on a standard level for a full-frame sensor camera and stays below 1.0 percent, even in images taken at ISO 3200. Color noise is very discreet, so higher luminance noise effects in images taken at ISO 1600 to ISO 6400 look like analog film grain. At ISO 12,800 the combination of color noise and anti-noise filtering becomes visible and reduces image details. This effect becomes harsh at ISO 25,600. We feel that the additional high modes up to ISO 102,400 can only be used for documentary photos that are necessarily made under low-light conditions.
The dynamic range results of the camera are excellent. The camera achieved a maximum of 12 f/stops and keeps a high level of more than 10 and more than 11 f/stops up to ISO 6400.
Comments on Video Functions
The new Sony A99 II isn't just a high-end still camera: it is also a powerful 4K video recording system. The camera records UHDTV/4K video with 3840x2160 pixels and a maximum of 25/30 fps (PAL/NTSC mode). It offers additional framing rates when recording Full HD, for example. It delivers 50/60 fps that can be used to smoothly capture fast-moving objects. The additional 100/120 fps modes deliver very impressive slow-motion results.
The new SLT system uses Sony's XAVC-S file format, which is based on H.264 compression technology and offers high band rates (up to 100 Mbit/s). It can record Full HD videos in standard file formats like AVCHD with up to 28 Mbit/s or MP4 files with 28 Mbit/s. All videos are recorded to SD cards in both card slots.
The A99 II offers manual settings for focusing and exposure. The high-resolution viewfinder is very helpful and offers additional focusing functions like focus peaking. To make manual video settings the photographer has to choose "video" on the top mode dial. The video menu has all the standard modes like P, S, A, and M. By setting the mode dial to semiautomatic or manual exposure settings and pressing the video record button, the camera will switch back into auto mode. White balance and ISO speed settings can be changed manually as well.
The camera offers special color/picture styles for recording video. There are a lot of professional video styles available: "S-Log2" and "S-Log3" will create "flat" looking images that can be calibrated and enhanced in postproduction, while "ITU709" is a color style for professional broadcasting. Black level, gamma, and more can be modified as well. The A99 II is also able to create a "clean" video signal on its HDMI interface. It allows the user to record uncompressed video with 4:2:2 YCbCr with 8-bit for video recording on professional video recording systems.
The camera also allows for manual setup of sound level. It offers a 3.5mm jack for external microphones and a 3.5mm jack for earphones, which allows the user to check sound level and sound quality directly when recording videos.
Comments on Video Quality
The Sony A99 II showed very good results in our video tests. In Full HD mode it recorded 776 of 1,080 lines, which is an average result, while the 4K resolution of 2,160 lines per picture height was recorded with 1,959 lines which is very good.
Dynamic range results are also very good: videos were reproduced with a maximum of 11.1 f/stops in standard picture mode. The camera keeps a high level for dynamic range even at higher ISO speed settings. Up to ISO 6400 the videos show a level of more than 10 f/stops. This excellent result could be even higher when recording uncompressed video in 4:2:2 YCbCr/8-bit and using picture styles like "S-Log2."
The color reproduction is very good: the automatic white balance system worked very well and all colors have a very natural look. Red nuances are a little oversaturated/shifted into darker red or magenta areas of the color space.
Pros
+ Very high resolution
+ High-speed continuous mode
+ Very fast and reliable AF system
+ Professional handling
+ High-quality 4K video
Cons
- Somewhat bulky and large body
- Highly priced, even for a full-frame system, comparable to high-end SLRs from Canon and Nikon and on the same level as the Sony A7R II
The Sony A99 II has a list price of $3,199 (body only). For more information, visit sony.com.
(Lab Review is where we publish web-exclusive lab reports on cameras. To read more Lab Reviews, click on the Reviews tab on the top navigation bar of this page. New photo gear reports are published frequently, so check Reviews for more equipment evaluations from Shutterbug writers.)
FEATURED VIDEO