Pilgrim: Richard Gere: Photography For A Humanitarian Cause
"The man People magazine once designated as the 'sexiest man alive' has been a follower of Buddhism since he was in his 20s."
Actor Richard Gere is best known for his roles in over 40 films, but few may be aware he is also an avid photographer and collector. Taking pictures on his many trips to India was always more of a personal project, until photography book and exhibition designer Elizabeth Avedon happened to notice a 3-foot stack of beautiful 8x10 photos in his loft. "A lot of these photographs I didn't show anyone because it was such a private experience for me," Gere recalls. "I had no interest in sharing them." Fortunately, Avedon was able to convince him they needed to be seen, and these and other photos have been exhibited around the world and published in his book, Pilgrim.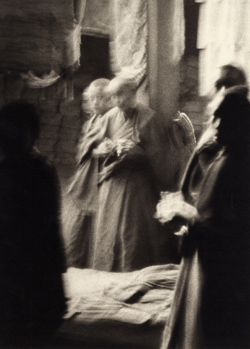 The man People magazine once designated as the "sexiest man alive" has been a follower of Buddhism since he was in his 20s. In 1978 he and Brazilian painter Sylvia Martins made a trip to Nepal where they met with many Tibetan monks. This sparked a lifelong commitment to advocating for human rights for the Tibetan people and the preservation of their culture.
"In the decades that followed the Chinese invasion of Tibet in 1949, the Chinese forced a systematic policy of genocide on the Tibetan people, causing 1.2 million deaths and an almost total dismantling of the Tibetan culture. Religion was outlawed, children were taken away, and everything sacred to the Tibetans was defiled," Gere says. "I think it is impossible to look at these photographs and not realize the extraordinary suffering of the Tibetan people."
Gere began photographing with a Brownie camera that his parents gave him when he was a child. He loved using the 127 film that you had to wind yourself, and he practiced composing shots on trips to the Adirondacks. He does not consider himself to be a cameraphile and still uses a Contax T2. "It's very easy to carry and the Zeiss lens is brilliant. Its metering is extremely accurate. It gives the right kind of black saturation that I like a lot, and it gives a very accurate movement from light to shadow."
Gere said, "To paraphrase artist René Magritte, these are not really Tibetans, these are photographs of Tibetans or rather they are photographs of my feelings for and about Tibetans. Somehow in the alchemy of light, platinum, silver, and grain, I offer the taste of my feelings of love and gratitude for all they've given me, which I will never be able to repay."
For his many years of humanitarian work, Gere has received honors from numerous organizations, including Amnesty International, CARE, The Tibet Fund, the Eleanor Roosevelt Humanitarian Award, and most recently, the George Eastman Award from the International Museum of Photography and Film.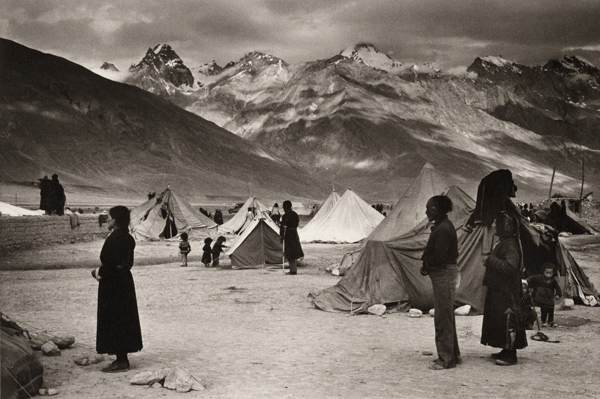 Pilgrim
Richard Gere's book of photos, Pilgrim (ISBN: 978-0821223222), is available from Amazon.com. All proceeds are donated to the Gere Foundation that supports humanitarian causes throughout the world. For more information, visit www.gerefoundation.org.
The selections and quotes are courtesy of Elizabeth Avedon for Le Journal de la Photographie.
FEATURED VIDEO