Phillip Haumesser's Natural-Light Photographs of His Kids Aren't Your Typical Family Snapshots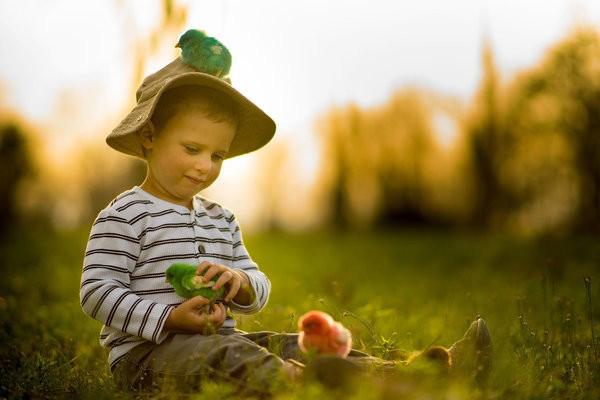 The wife of photographer Phillip Haumesser had a simple request: "Take some more photos of our kids." As you can see from these gorgeous images, Haumesser complied in grand fashion.
Haumesser and his family live on a pastoral 10-acre farm in Missouri, so he didn't have to travel far to photograph his young sons Reuben and Richard going about their daily lives in a beautiful setting.
Of course it didn't hurt that Haumesser is an expert in natural lighting and composition, as well as Photoshop and Lightroom. And if you visit his website, you'll not only find an eye-popping portfolio, but an opportunity to follow his tutorials and subscribe to a newsletter.
Despite his fine credentials and beautiful rural setting, Haumesser's first family shoot didn't go exactly as planned, as every parent of young children can appreciate. As he told The Huffington Post, "The kids got bored immediately because Dad was trying to get them to pose and sit still, something I discovered quickly is not the natural state for children two and under."
After that first experience, Haumesser decided to step back, play it cool, and take a more candid approach as his kids romped on the farm. He says that often he'd set the camera down and play with the kids himself—with everyone forgetting about his photography.
As for Haumesser's wife Natasha, we're pretty sure she's delighted with the results. You can see more of Haumesser's work on his website and Instagram page. And don't forget to follow us on Instagram at @ShutterbugPix where we're sharing our favorite photos from our followers.
FEATURED VIDEO