5 Tips For Better Holiday Photos
It's November, and that means retail stores and malls are shifting into end-of-year holiday decoration mode. Soon the red-suited elf will be shaking his bell outside the train station. Is it rushing the season? You be the judge. One thing we know for sure: it's not too early to pick up a few new ways to give your holiday photos that extra sparkle.
Here are five tips to give a little extra energy to the photos you share with friends and family during the year-end holidays. And don't forget to post your best shots at shutterbug.com for consideration in the Shutterbug Photo of the Day gallery.
As the year progresses toward its end we'll post more tips for you to try.
1. Shoot Your Holiday Photo Early
Look for suitable images throughout the year, things like holly berries, fir trees and pastoral scenes. There doesn't have to be snow on the ground to make a good holiday pic. Of course, I also shoot more season-specific stuff closer to the holidays, but I like to get an early start since Q4 is always rushed and distracted.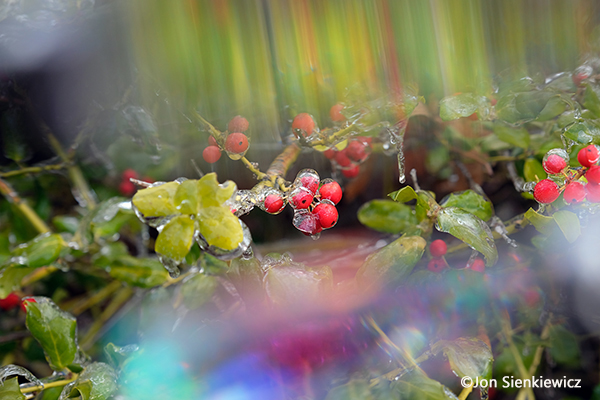 Finding content is fairly easy if you keep a camera with you at least most of the time; life events offer good sources for holiday greetings, especially if you include a family newsletter or something similar with your greeting photo. New additions to the family (pets included) or images captured while traveling are a good place to begin.
2. Try a Fantastic Lensbaby for a Unique Look
Lensbaby lenses render images that are intentionally out of focus and blurry – and absolutely unique in their beauty. Use a Lensbaby to capture holiday lights, seasonally decorated trees, wreaths, etc.
To learn more about what you can do with a Lensbaby, visit their website or search for Lensbaby at shutterbug.com.
Like the other techniques detailed here, Lensbaby lenses can add exciting creativity all year long.
3. Tripod is a Must for Family Group Shots
Seems like common sense, but you'd be surprised by the number of people who try to set their camera on a coffee table or other unsuitable support for a group shot. You'll find some helpful tripod information here: "What Type of Tripod Should I Buy? Buying Advice: How to Buy a Tripod".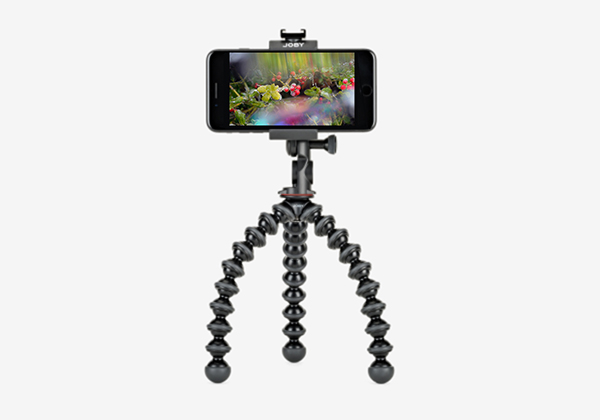 If a big tripod doesn't fit you, pick up a JOBY GorillaPod. The GripTight PRO 2 GorillaPod is ideal for smartphone users. Its flexible legs allow it to be twisted in any position to adjust camera angle, and it can be easily wrapped around any available support like a tree limb or fence rail. And it can be used as a short selfie stick.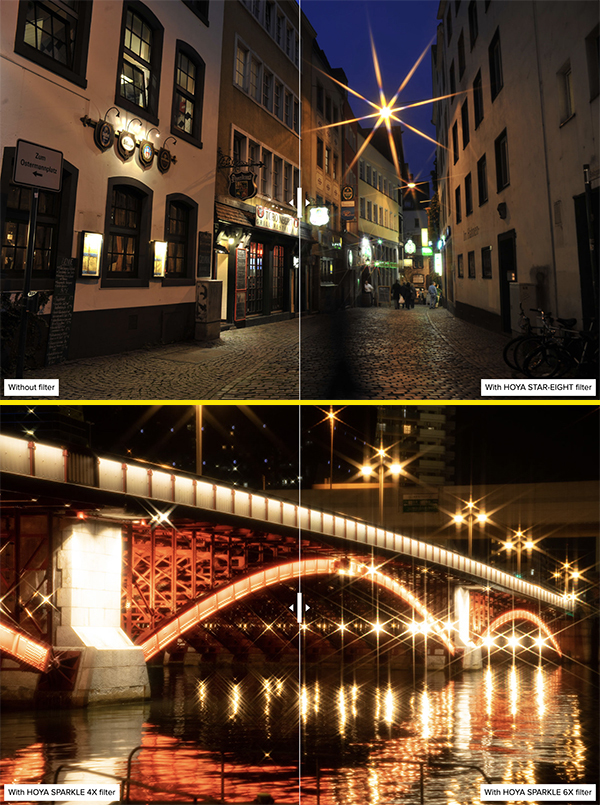 4. Add a Little Twinkle FX to the Season
Hoya Star Effects and Hoya Sparkle filters create amazing patterns with point sources of light in your photos and videos. There are many other brands as well. Easy to use, they require no changes in exposure or focus and are within the budget of most.
Don't be afraid to use Photoshop plugins to creatively edit images. The Nik Collection from DxO, Boris Optics FX and Topaz Photo Studio 2 each offer an unbelievable array of Special Effects that are worthwhile year round and especially suitable when creating unique holidays.
5. Send Printed Photo Cards
Japan has the wonderful tradition of sending nengajo (New Year greeting cards), the vast majority of which are actually delivered on New Year's Day. We're talking about 2 billion (with a B) cards delivered in 2020. That's more than 15 for each person in Japan.
Many nengajo cards are handmade, or at least some artwork or personal text is added by hand. You don't have to go that far, but wouldn't it be amazing if you did?
You can print photo cards on special card stock yourself on an inkjet printer, order prints from your local photo shop (Mike's Camera, for instance) or outsource the fun to an online printer like MPIX or Shutterfly. Once again, if you get an early start you can be assured of timely delivery and in some cases get an Early Bird discount.
—Jon Sienkiewicz
(As an Amazon Associate, Shutterbug earns from qualifying purchases linked in this story.)
FEATURED VIDEO