Personal History: Hometown
A phone call from a friend woke Chris Fulcher at his home in Newtown, Connecticut, around 10:30am on December 14th last year. "I'd slept late and didn't know what was going on," Chris says. "My buddy told me to check the news, and then I rushed to the school because my 6-year-old cousin goes to that school."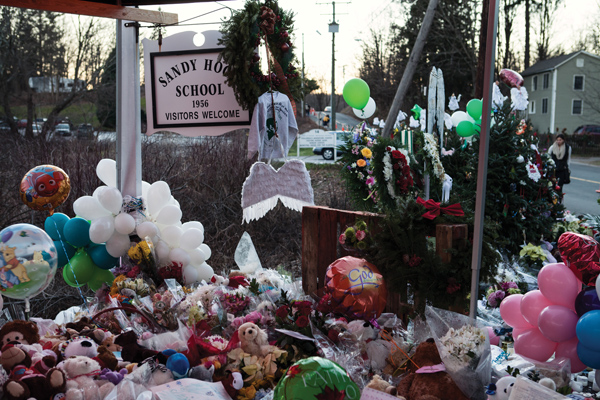 Chris's cousin was safe. Several of his neighbors lost children. "I knew some of the kids who were shot," he says. "They used to come over at Halloween to trick or treat."
Chris grew up in Newtown. He went to Sandy Hook Elementary School and was a junior at Newtown High School when he was the subject of the Student Union column in Shutterbug's June, 2011, issue. When he graduated he went right to work as a commercial, editorial, and lifestyle photographer.
"I never thought about pulling out my camera for the first week after the shootings," Chris says. "I didn't want to be part of it. I saw photographers lying down in the woods at three or four in the morning, taking photos of families inside their houses. I know the media had to cover the story, and I believe they needed to, but it comes to a point when it gets too much. I couldn't drive around during the first week without seeing a state trooper's car in some of the families' driveways.
"But I was also seeing signs and tributes from people all over the world showing their support, and that's what I wanted to photograph, to show how much their thoughts and prayers meant to my community."
He photographed late in the afternoon when there were fewer people on the streets. "From time to time I'd get the evil eye because I was carrying a camera," he says.
The images he made tell the literal truth, but what makes them exceptional is a greater truth: outside support is appreciated, but there is darkness and pain here that can't be shared or understood.
FEATURED VIDEO