Pentax K-3 DSLR Review
Even though the new Pentax K-3 offers a very robust and massive body, it is quite compact; it's only slightly larger than the ultra-compact Canon EOS Rebel SL1, although it's almost double the weight. Using 92 O-rings and seals, the camera is splashproof and the covers that protect the card slots, interfaces, and battery look very robust and inspire confidence. The sealing doesn't allow for use of the Pentax as an underwater camera, but it is certainly well protected for use even in a very hard rain.
The K-3 represents a remarkable step up in resolution for Pentax SLRs, being the first in the lineup to offer an APS-C CMOS 24MP sensor. The new sensor doesn't use a low-pass filter, which normally is used to prevent moiré and aliasing effects. The missing low-pass filter allows for full sensor resolution and yields very sharp and crisp images.
The K-3 has a bright and large optical viewfinder that shows image information like aperture, shutter speed, ISO setting, and more. If you are using the large LCD screen on the back you will also see this information. In addition, the camera offers a large and illuminated status LCD on the top of the body, similar to a pro SLR, as well as two setup dials to change image parameters. The first is located near the shutter release button; the second is located on the back and can be easily accessed by the thumb of the right hand. Using both dials in M mode, the photographer is able to change aperture and shutter speed settings simultaneously. The dial on the back can also be used as a digital image magnifier when using playback mode.
The camera shows a live preview in both photo and video mode, plus there's focus peaking in both modes, very helpful when focusing manually. The camera has a large switch on the left-hand side to change from AF to MF mode. An additional button allows the user to toggle between JPEG and Raw shooting. Raw images and JPEGs can be saved on different media in the two memory card slots provided. It is also able to use the second slot as a backup device (parallel recording of the images on both card systems) or as an additional storage system when the first card is filled.
The K-3 offers a built-in stabilizer system (based on sensor-shift technology). This allows the use of image stabilization with every lens system. The sensor-shift technology can also be used to automatically correct a slanted horizon line by rotating the image by 1 or 2 degrees (depending on whether image stabilization is activated or not). It also helps to shoot perfectly aligned images by showing "digital water levels" on its LCD screen in live view.
The camera is also able to record video movies in Full HD resolution; videos can be made using manual modes with focus peaking activated.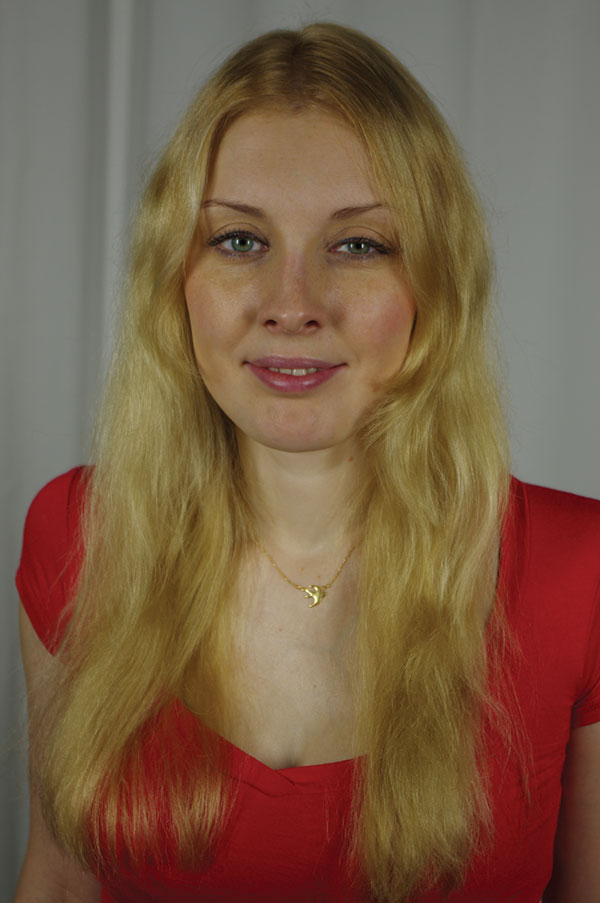 Image Quality
Color: The colors of the standard test chart are very saturated (more than 115 percent). Even more important are the shift and aberration of some colors, especially the blue nuances, which are clearly oversaturated and extremely dark—sometimes even with a tendency into violet or purple nuances. Depending on the scene, this can create a very unnatural look. Most other colors are "boosted" on a more usual level: skin tones are reproduced very naturally. The automatic white balance system worked well and showed only a slight shift of very bright nuances into more yellowish nuances. Important note: The high saturation is caused by the "bright" color mode, which is set as the default. Colors will be more realistic when using the second color mode, called "natural."
Sharpness: The K-3 showed a remarkably high result in our resolution tests. It reproduced the test chart with 3848 lines per picture height, which is a very good transformation of its nominal sensor resolution (4000 lines per picture height). This is a consequence of the missing low-pass filter and an intense sharpness filtering performed by the image processor. "Real" images show a slightly softer look. The model shot looks a bit like it was shot using a special portrait mode, while the standard test box shot looks crisp and shows very good, differentiated details.
Noise: The camera showed a good performance in our noise tests. Luminance noise is on a very low level—even in images taken with ISO speed settings up to 12,800. It crosses the 1.0 percent line in images taken with ISO speed 25,600. Color noise becomes visible in images taken with ISO 3200 and higher. The filtering causes a clearly noticeable impressionist filter effect and color smear/clouds in homogeneous colored areas. The filtering effect reduces details and is clearly visible on fine structures like the figures in our test chart. It gets really annoying at the maximum ISO speed settings (25,600 to 51,200). At ISO 51,200, the increments of the gray test wedge are extremely smoothened and nearly dissolved.
The dynamic range results at lower ISO speed settings are very good: the camera achieved a maximum of 11.4 f/stops and showed a high dynamic range in images taken at ISO 100 to ISO 1600. At higher ISO speed settings the dynamic range drops below 10 f/stops; at ISO 6400 it declines to 8-9 f/stops and to 5.71 f/stops at ISO 51,200.
Scorecard
Pro
+ Robust and splashproof body
+ Large and bright optical viewfinder
+ Large illuminated status display on the top
+ Comfortable handling
+ USB 2.0/USB 3.0 compatible
Con
- Highly saturated images with high violet/purple blue nuances (see color notes)
- Missing WLAN and GPS (but the camera supports optional modules)
- Missing swivel monitor
The Pentax K-3 (body only) has a list price of $1299.95. For more information, please visit www.us.ricoh-imaging.com.
Lab results and test images by BetterNet, our TIPA-affiliated testing lab. Edited by George Schaub.
FEATURED VIDEO