Nikon 1 S1 Mirrorless Camera Review
The S1 is the brand new entry-level camera in Nikon's 1 series. With a sensor resolution of 10 MP it offers the same nominal resolution as the first Nikon 1 cameras, the 1 J1 and 1 V1, which were launched in 2011.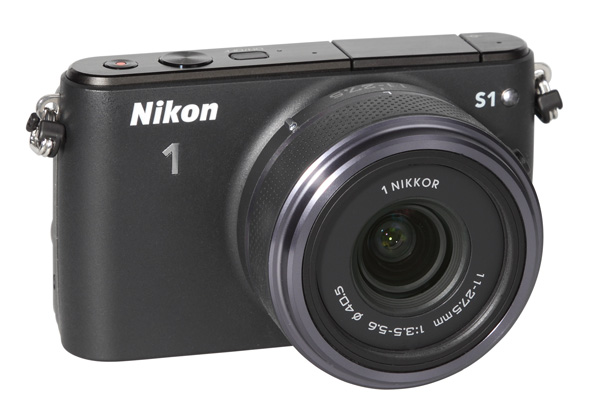 The camera doesn't offer an optical or electronic view finder. The photographer has to use the LCD screen on the back, which is fixed monitor and does not swivel.
The camera has only a few function elements. A cursor field on the back allows the user to change parameters like flash mode or EV compensation. The control field is encircled by a setup wheel which helps to navigate among and change image parameters. The overall handling is quite easy.
The S1 offers full automatic modes and standard exposure modes like P, S, A and M.There is no mode dial--all mode and parameter changes are controlled via the LCD screen menu. Most items are clearly structured, but some functions seem to be a bit hidden. For example, the ISO sensitivity setting is located within the "Image Processing" rather than the more apt "Shooting" menu. The "Shooting" menu, however, does contain all the necessary image parameters such as "quality", "metering", "focus mode" and so forth. We would expect that the ISO setting options would reside there as well. Likewise, the P, S, A and M mode settings are found in the "Creative" shooting mode area and not the Shooting menu.
The camera can record Full HD video. "Advanced Movie" allows the user to make manual settings for video recording and offers P, S, A and M modes for movies. The"slow motion mode" offers film recording with up to 1200 frames per second (albeit with extremely reduced resolution.) "Motion snapshot" (which is also found in the first Nikon 1 camera) combines video and still image recording. The camera takes a short video and shows it in slow motion mode and ends with a still image. In playback mode this "movie/image" is accompanied by a short music clip.
The new S1 is very fast and responsive. The hybrid auto focus system works very well and showed an excellent performance under bright light and a very good performance under low light conditions. The camera is able to record up to 15 frames per second with active AF system and up to 60 frames per second when the AF setting is fixed. Both continuous shooting modes record in full image resolution.
Comments on Image Quality
Color: The automatic white balance system did a good job under all kinds of lighting conditions. The darker gray patterns in the test chart are reproduced very exactly, but the brightest nuances show a tendency towards a slightly yellow bias. This effect is especially visible under fluorescent lights and clearly noticeable in our portrait test shot. Skin tones are reproduced very precisely, with some red nuances tending towards a slightly high yellow bias. Blue nuances are very saturated due to additional magenta bias. Average color errors are on a low level.
Sharpness: The Nikon S1 showed a very good performance in our resolution tests. It reproduced the ISO 12233 chart with2451 of 2592 lines in picture height and achieves nearly the nominal sensorresolution in its images. This is also a result of the very intense sharpness filtering created by the image processor of the camera. The "Overshot" effects amount to 26 percent, which is typical of a compact camera. This may cause a slightly artificial look in fine structures, but the model test shot and the image of the standard test box show a natural and realistic look. Comparatively, in terms of nominal resolution, the S1 result is better than that of the new Nikon new J3, which offers a sensor resolution of 14 MP.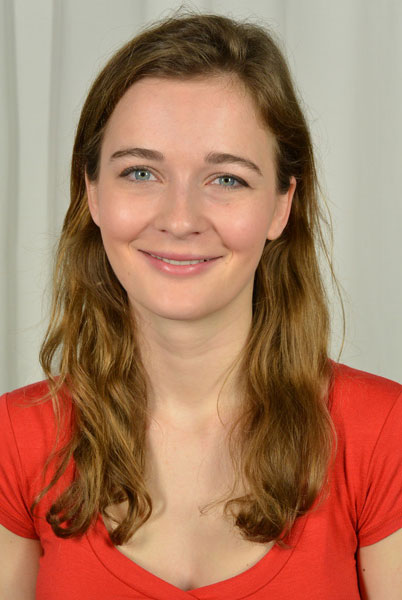 Noise: The Nikon S1 showed a good performance in our noise tests. Just like in images taken by all Nikon 1 cameras, the basic luminance noise level is higher than in images taken by cameras with APS-C sized sensors, but the results are still very good. Luminance noise level doesn't exceed 1.0 percent in images taken with ISO 800-1600 and lower settings. The color noise is nicely and effectively filtered, which allows the user to shoot at ISO 3200 and still got applicable/usable images that show only a slight film grain look. In highest ISO speed mode, 6400, details are reduced by the anti-noise filtering and color clouds/color smear is visible in homogenous and darkly tinted areas.
Pro
+ extreme compact system camera
+ easy handling, but manual settings are a bit "hidden" in the menu
+ very fast AF system, very fast continuous shooting mode
+ Full HD video
+ Fun features like "motion snapshot"
Con
- missing optical or electronic viewfinder (only LCD screen as viewfinder)
- missing accessory shoe for external flash systems or microphones
Contact: www.nikonusa.com
Price: $499.95 with one lens kit (1 Nikkor 11-27.5mm); $749.95 with two lens kit (adds the 1 Nikkor 30-110mm lens)
FEATURED VIDEO