Monsters, Mayhem & Murder: Photographer Joshua Hoffine Is a Visual Master of the Macabre
Humanity has always been fascinated with (and attracted to) the creatures of the night. Every culture has legions of deadly monsters that lurk in the dark corners waiting for an unfortunate victim to wander too close. Much of our popular fiction and films are based upon these fears, to the ghoulish delight of the fans.
In 1995, Joshua Hoffine graduated from Kansas State University with a B. A. in English Literature but he soon decided to embark upon a totally different (and far more strange) road. He began his career in photography by studying with commercial photographer Nick Vedros and working as a photo assistant at Hallmark Cards. Then, in 2003, Hoffine started creating fantastic horror themed images and his work soon exploded across the Internet.
Hoffine's well-crafted portraits delve into our darkest childhood nightmares and feature blood-soaked killers and creepy monsters. These ghoulish scenes are all created with exquisitely designed sets, props, lighting and Hollywood quality special effects makeup, and then captured by Hoffine and his trusty Canon 5D Mark III.
We recently interviewed him to learn the method behind all this madness.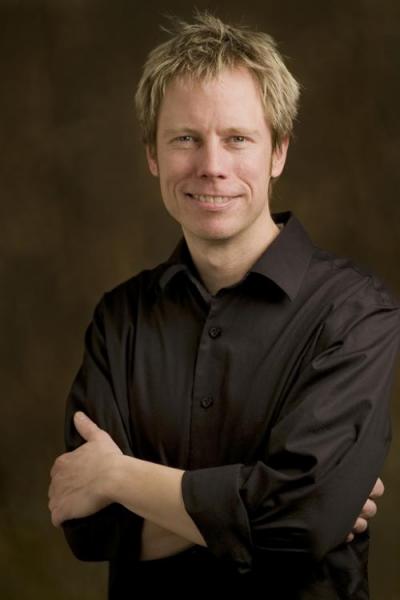 Shutterbug: Could you give us some background on your photography career?
Hoffine: I started making photographs shortly after graduating from college. Largely self-taught, I interned with commercial photographer Nick Vedros, and later worked at Hallmark Cards, before embarking on a career as a freelance photographer. I began making Horror photographs in 2003.
Shutterbug: You are very skilled at the creation of horror images. Are you a dedicated fan of the genre?
Hoffine: I am! I love the Horror genre, and have since I was a boy. I grew up watching monster movies and reading Stephen King. We would watch scary movies as a family.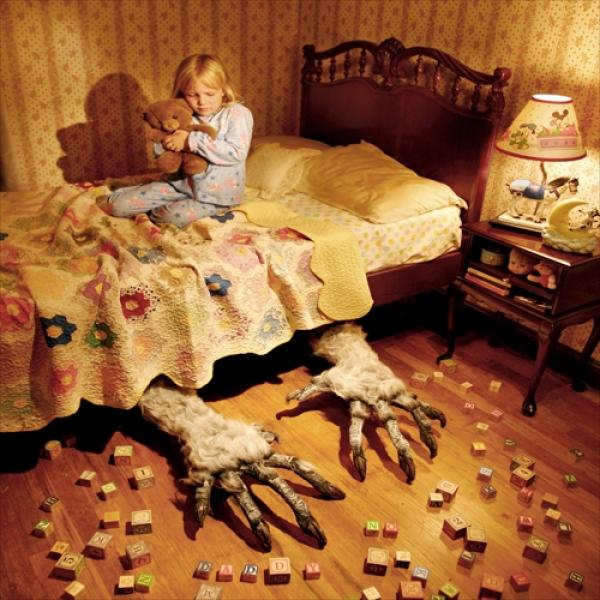 Shutterbug: What first inspired you to create images featuring monsters, zombies and crazed killers?
Hoffine: Like Gregory Crewdson or Cindy Sherman, I enjoy setting up narrative images. I was dreaming about making a Horror movie, when it hit me that nobody makes Horror photographs. There are Horror movies, novels, comic books, video games and bands, but nobody makes Horror photographs. This realization sparked a devoted exploration of the genre through photography. I started at the beginning, with the psychology of childhood fears. Over time, my project has explored other ideas and archetypes attached to the genre, including zombies and crazed killers!
Shutterbug: How do you capture the images? What gear do you use and how do you enhance the shots with Photoshop?
Hoffine: I shoot digitally. I have used several different cameras over the years. Right now I really like my Canon 5D Mark III. I shoot everything live in front of the camera, including my practical special effects. I use Photoshop to composite those elements that are impossible or unsafe to shoot live in one frame—like gunfire around babies.
Shutterbug: How do you find the perfect creepy locations, costumes and props? Who is in charge of the effects makeup?
Hoffine: Much more time is spent on finding and building sets, costumes and props, than is ever spent on the actual photography. I do as much as possible by myself and art-direct every detail. My friend and make-up genius J. Anthony Kosar now creates the make-up and special effects for most of my big projects.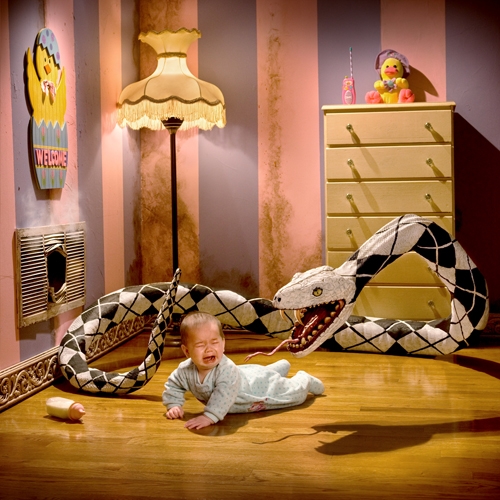 Shutterbug: What advice would you give others who want to explore the world of horror photography?
Hoffine: Pay attention to what scares you. What you find frightening will likely frighten your audience as well. There are only so many human fears.
Shutterbug: What other projects you working on these days?
Hoffine: My next release is titled Vampire Baby! It will be released on my website later this month. We are also in production on projects based on Nosferatu, Dr. Jekyll and Mr. Hyde and the classic H.P. Lovecraft story" Shadow Over Innsmouth"—which will include a Kickstarter campaign during April and May to cover the amazing monsters we are creating!
To see more of Hoffine's incredible Horror photos, visit his website.
FEATURED VIDEO