The Fujifilm X-T4 Mirrorless Camera Is Here: Hands-On First Look Review
It's been the worst kept secret in the camera industry but it's finally here. Fujifilm officially unveiled the X-T4 tonight and Shutterbug got some pre-release hands-on time with this 26.1MP mirrorless camera, which is the follow-up to the well-reviewed X-T3 from only a year and a half ago.
The Fujifilm X-T4 looks nearly identical to its predecessor, which we named one of the best cameras of 2018, and uses the same well-regarded X-Trans CMOS 4, APS-C sensor. We had a chance to shoot with a pre-production version of the X-T4 in and around the Grand Central Terminal in New York City and got to test out the camera's low-light shooting capabilities. We've included 12 of our high-resolution test shots from this pre-production X-T4 with this first look review.
What's New
Though the compact and retro-style Fujifilm X-T4 may look like its predecessor, it has several significant upgrades that make it a better camera overall. For one, it now includes In-Body Image Stabilization (IBIS), which Fujifilm says adds up to 6.5 stops of image stabilization to keep the camera's sensor steady so images look sharper. When you throw in the X-T4's four-axis digital image stabilizer, you've got a pretty good camera for handheld street photography, which is basically what I used it for while testing it out.
There's also a new 3-inch, vari-angle, 1.62M-dot LCD screen on the back of the Fujifilm X-T4 – aka a "flippy screen" – which allows you to more easily compose images from down low or up high and, of course, shoot selfies or vlog. (The X-T3's screen could only tilt back.) I liked that the X-T4's screen can discreetly flip shut for when you just want to shoot with the camera's 3.6M-dot OLED electronic viewfinder in more of a stealth mode.
Quiet Shooter
Speaking of stealth, the Fujifilm X-T4's shutter is significantly quieter than the X-T3 or even the top-of-the-line XPro3. Fujifilm says it's because of "a newly developed mechanical shutter that is the fastest and most robust in the history of the X Series."
I'm not sure about that but it was click-quiet – almost like a Leica rangefinder – even when firing off up to 15 frames per second at full resolution. The shutter's rated for 300,000 actuations, so it should have a long and healthy life filled with many wonderful photos.
The Fujifilm X-T4 also adds a more powerful battery that's capable of up to 600 frames per charge in the camera's Eco mode, or 500 frames per charge in normal mode. In contrast, the X-T3's battery could capture up to 390 shots in normal mode before draining out.
Other Additions
Some of the other changes to the Fujifilm X-T4 are more subtle but worth noting. Analog film buffs (and even non-film buffs) have enjoyed Fuji's film simulation modes in the past, and the company has added another one to the X-T4: Externa Bleach Bypass. If you're not familiar with Bleach Bypass, it's a film process that creates a striking de-saturated, high-contrast look.
The Externa Bleach Bypass simulation mode on the X-T4 captures some of this eye-catching effect – which was very popular in movies for a while (think of the movie "300") – but in a more subtle way. I was actually disappointed it wasn't more dramatic, but you can adjust it in-camera to pump up the effect if you'd like.
One welcome change to the control layout on the Fujifilm X-T4 is a new switch below the shutter speed dial that allows you to change quickly and seamlessly between still photo shooting and movie shooting. When in movie shooting mode, the X-T4 is capable of capturing pro-level 4K video at 60p and full HD at 240p super slow motion.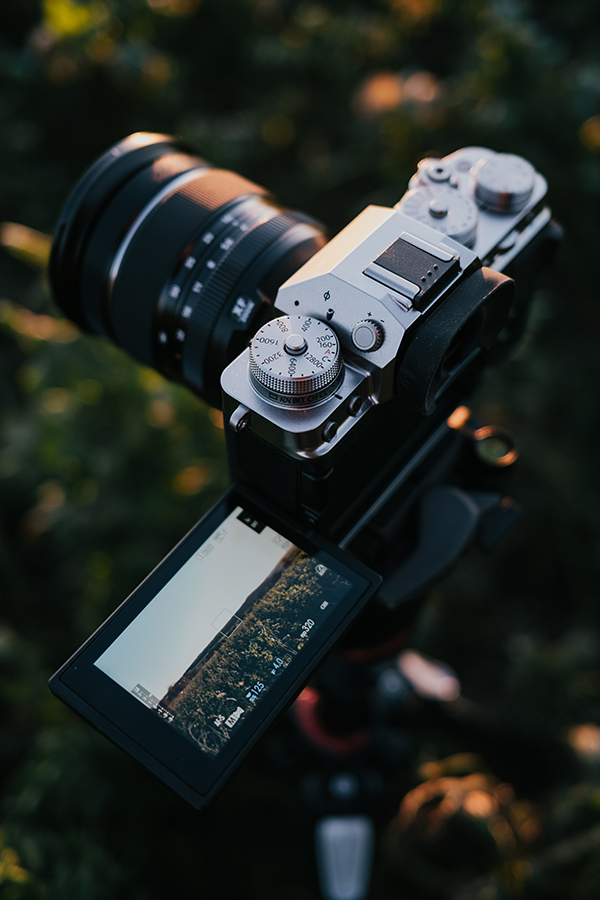 According to Fuji, it's also possible to record F-Log footage in 10-bit color, straight to the camera's SD cards. (There are two UHS-II card slots on the X-T4.) I'm more of a still shooter than a video shooter but YouTubers at my Fujifilm product briefing for the X-T4 were drooling over these new video features.
The Fujifilm X-T4 goes on sale in Spring 2020 for $1,699.95 USD ($2,199.99 CAD). It's available in either black or silver.
Hands-On Impressions of the Fujifilm X-T4
The Fujifilm X-T4 looks essentially the same as the X-T3, so if you liked that camera's durable, dust-proof/splash-proof/weather-proof body design, you'll definitely enjoy the X-T4. Personally, I think it's a bona fide classic, and shooting with the Fuji X-T4 reminded me how much I liked the previous model's aesthetics and ergonomics.
The Fujifilm X-T4 is slightly heavier (68 grams more) than the previous model and slightly thicker, but that's mostly because of the more powerful battery. The change in size and weight though is barely noticeable.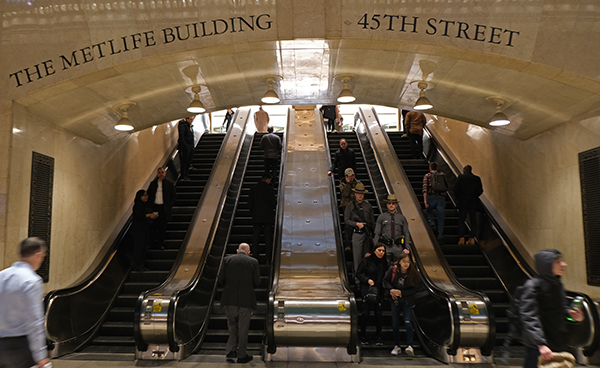 There are dials and buttons galore on the Fujifilm X-T4, letting you easily make quick adjustments on the fly. It had been a while since I shot with the X-T3 so for a few minutes I was baffled as to how to change the X-T4's ISO. After poring through menus and hitting the quick settings button several times, a Fuji rep reminded me that there's a big fat ISO dial right on top of the camera. Duh!
At any rate, it was great having the Fujifilm X-T4's handy ISO dial while shooting in Grand Central Terminal because while it's a glorious location – I call it New York City's "cathedral" – the lighting is rather difficult in there. Being able to quickly crank up or crank down the ISO to deal with the tricky lighting was much appreciated.
The Fujifilm X-T4's flip out screen was also appreciated because it allowed me to compose shots of the various commuters and tourists in Grand Central without them realizing I was taking their picture. Same goes with the quieter shutter button: just pretend like you're playing with the camera, snap a silent shot, and then move on.
Like its predecessor, the Fujifilm X-T4 is a deceptively fast performer and its phase detection autofocus (with face and eye detection) was fast at locking in on subjects as they passed by me. And although I didn't do too many 15fps bursts while shooting with the camera in Grand Central, the option was there if I needed it.
While I can't pass judgement on the X-T4's image quality until I get to shoot with a full production unit, the 12 images included in this Fujifilm X-T4 first look review should give you some idea of what this camera is capable of. All my shots were captured with the pre-production X-T4 paired with a Fujifilm XF 18-55mm f/2.8-4 R LM OIS lens.
We're looking forward to testing the new Fujifilm X-T4 more fully when it becomes avaiable in the spring.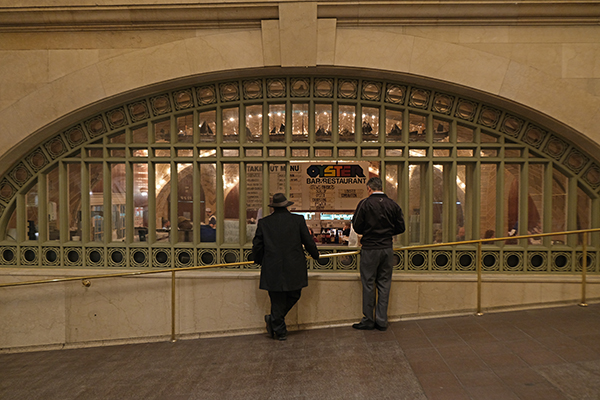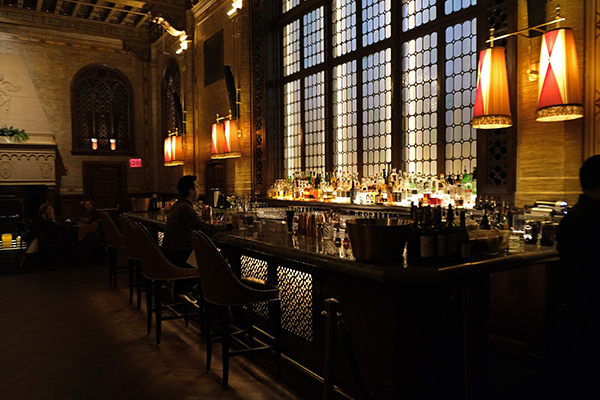 FEATURED VIDEO