FUJIFILM X-T5 Or X-H2? Which Is For You?
The specifications of the Fujifilm X-T5 are extraordinarily similar to those of their X-H2. Pretending the price is the same (it isn't) and you could have one or the other—but only one—which do you choose?
If you opt for the Fujifilm X-H2 because its retail price is $300 higher, go to the back of the line. No, exit the building. Amortized over the lifetime of a camera, that's a tiny amount of dough. Both cameras have significant differentiators that could sway a seasoned Fujifilm shooter to lean one way or the other. But for sure, they are way more alike than they are different.
Nuts & Bolts
The Fujifilm X-T5 and Fujifilm X-H2 contain the same sensor, a Fujifilm 23.5mm x 15.7mm (APS-C size) X-Trans CMOS 5 HR with primary color filter that delivers 40.2 megapixels. They use the same latest-generation X-Processor 5 and Ultra Sonic Vibration sensor cleaning system. They also share the same image sensor shift stabilization mechanism with 5-axis compensation and 7-stops of correction, and Digital Teleconverter (2.0x/1.4x/OFF). Metering system? Also identical: TTL 256-zone metering/Multi/Spot/Average/Center Weighted.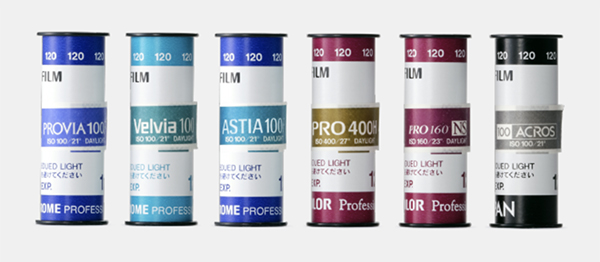 The Fujifilm X-T5 and Fujifilm X-H2 have the same shutter speed performance specs and both have 19 Film Simulation modes, namely PROVIA/Standard, Velvia/Vivid, ASTIA/Soft, Classic Chrome, PRO Neg.Hi, PRO Neg.Std, Classic Neg., Nostalgic Neg., ETERNA/Cinema, ETERNA Bleach Bypass, Acros, Acros + Ye Filter, Acros + R Filter, Acros + G Filter, Black & White, Black & White + Ye Filter, Black & White + R Filter, Black & White + G Filter and Sepia.
They do differ when it comes to data storage. Both accommodate the full range of SD/SDHC/SDXC cards with UHS-I/UHS-II/Video Speed Class V90, but the Fujifilm X-H2 has a slot for CFexpress Type B Cards as well. The X-T5 has two SD slots instead. This is a critical differentiator for video shooters.
X-T5 and X-H2 both allow you to save image files in the HEIF image format, which delivers 10-bit image quality in files that are up to 50% smaller than standard JPEGs. You can also convert HEIF files to JPEGs or TIFFs in the camera before downloading them.
Camera Exterior
The exterior of the camera, particularly the presence and location of control dials, may be enough to resolve your choice. It's all a matter of personal preference; there are no "best practices" here except in the mind of the user.
On the Fujifilm X-T5 the ISO settings and Over/Under Exposure Compensation controls are located on dials that can be easily accessed while the camera is at eye level. The Fujifilm X-H2, on the other hand, has a top-mounted LCD sub-menu that displays ISO, Over/Under, Shutter Speed, Aperture and other data.
The Fujifilm X-T5 is available in silver-color finish and black. The Fujifilm X-H2 comes in black only. Does it matter? Well, apparently it does to some people, otherwise Fujifilm would not offer choices. The strap attachment lugs differ also. The X-H2 features the slot-type attachment point whereas the X-T5 has the traditional eyelet-and-O-ring protruding stud arrangement.
The Fujifilm X-H2 is bigger than the X-T5. It measures 5.4 inches (136.3mm) by 3.66 inches (92.9mm) and is 3.3 inches (84.6mm) deep. The X-T5 comes in at 5.1 x 3.58 x 2.5 inches (129.5 x 91 x 84.6mm). The X-H2 is heavier, too, as measured with battery and card. The Fujifilm X-H2 weighs 23.3 ounces (660g) vs the X-T5's svelte 19.6 ounces (557g). That's a delta of about 18%, and that's a lot if you wear it around your neck all day.
EVF and LCD
The LCD on the X-T5 is described by Fujifilm as a "3.0 inch Tilt-Type (Three Direction) Touch Screen Color LCD Monitor." They say that the LCD on their X-H2 is a "3.0 inch Vari-Angle Touch Screen Color LCD Monitor." Both are designs better than immovable screens, but the LCD on the Fujifilm X-H2 can be fully reversed so that the screen is safely tucked away facing the camera body. Alternatively, the LCD on the X-H2 can face forward toward the shooter for easier selfies and vlogging. The X-T5's LCD delivers approximately 1.84 million dots, and the X-H2 offers 1.62 million. I did not count them.
The eyelevel viewfinders have different resolutions. Both are 100% coverage with a 24mm eyepoint, but the Fujifilm X-T5 features a 0.5 inch OLED color viewfinder with 3.69 million dots. The Fujifilm X-H2 has the same size OLED color viewfinder with a whopping 5.76 million dots.
Big Differences in Video Capture
Now we're getting somewhere. The most extreme differences appear when we examine their respective video capabilities. The X-T5 can capture video in 6.2K (16:9 aspect ratio) but the X-H2 does 8K. In addition to F-Log, both the X-T5 and X-H2 support F-Log2, which records an expanded dynamic range of 13+ stops. Additionally, the X-T5 has an HDMI Micro connector (Type D) whereas the X-H2 has a HDMI connector (Type A).
The Fujifilm X-H2 supports Apple ProRes 422 HQ, Apple ProRes 422 LT and Apple ProRes 422, all with Linear PCM (Stereo sound 24bit / 48KHz sampling). The X-T5 does not support Apple ProRes at all.
Included Accessories
Fujifilm packs out a couple more accessories with the X-H2. Included with the X-T5 are Li-ion battery NP-W235, AC power adapter AC-5VJ, plug adapter, USB cable, headphone adapter, shoulder strap, body cap, hot shoe cover and sync terminal cover. With the X-H2 you get a few additional covers to protect the additional ports.
Neither camera comes with a separate battery charger. Instead the NP-W235 Li-Ion cell is charged in the camera using the wall adapter and cable provided. I don't like this method—it ties up your camera just to charge the battery. And after all, who wants to use a $1700 (or $2000) camera as a battery charger? Fujifilm has an optional accessory double charger, BC-W235, available for around $70 from Amazon and other retailers. Highly recommended.
Also note that the Fujifilm X-H2 has an optional cooling fan that attaches to the camera back. There are some who'd prefer not to need a cooling fan, but facing the facts, high performance cameras get hot sometimes, and having a convenient way to cool them without interrupting shooting is indispensable.
Which Do You Choose?
The bright spot is that you won't go wrong with either model; of course, you expected us to say that. We suspect that videographers will naturally grab the X-H2 because of its advanced video features, starting with 8K capture. But those of us who shoot video only occasionally might also lean toward the slightly pricier X-H2 for other reasons, including the top-mounted sub-LCD, higher resolution EVF and wrap-around-and-hide LCD back panel. CFexpress is a big plus for the X-H2 also, especially if you keep your media cards as backups instead of reformatting them.
As a photo industry participant and observer for many decades, I find it extremely interesting that Fujifilm introduced two new X-series models with very similar performance specifications. The X-T5, body only, usually sells for $1699, the X-H2 for $1999 and the Fujifilm X-H2S body (which truly is a different animals with its 26.1-megapixel stacked sensor) for $2499.
—Jon Sienkiewicz
(As an Amazon Associate, Shutterbug earns from qualifying purchases linked in this story.)
FEATURED VIDEO