Nikon D810 DSLR Review
Product shots courtesy of Nikon Inc.
One outing with the new Nikon D810 pro digital SLR convinced me that this camera is not only thoughtfully designed, a good fit, and easy to work with right out of the box, but that it's also a solid performer that's beautifully crafted. It has looks, smarts, and savvy, without being pretentious. And unlike enthusiast and entry-level cameras, it's not filled with a bunch of useless toys no one really needs, wants, or uses (well, except for maybe a few of the post/retouching effects that seem to be wasted on this camera).
Boasting a new and improved 36.3-megapixel CMOS sensor, the FX-format (full-frame) D810 ($3296, body only) is decidedly a serious camera aimed at the serious—translation, professional—still photo and video shooter. This camera incorporates features first introduced in the D610 and D7100, while paving new ground. Most importantly, the D810 contains one element missing from its predecessor.
No Filter
Less is more in the case of the Nikon D810 DSLR. What's missing? I'll let Nikon explain.
According to a Nikon spokesperson, "The sensor package in the D800E was designed with the low-pass filter assembly in place but with the anti-aliasing filter's effect cancelled, resulting in slightly higher resolution. The sensor assembly was basically the same as in the D800 but with no anti-aliasing properties. The D810, on the other hand, has a newly designed sensor without the anti-aliasing filter at all—but the IR cut filter remains." What's more, "instances of moiré and false color are further suppressed due more so to the new Expeed 4 engine."
The net result of all this is that the Nikon D810 can capture a sharper, clearer picture. And now that we've mentioned the processing engine, let's see exactly what is under the hood of this machine.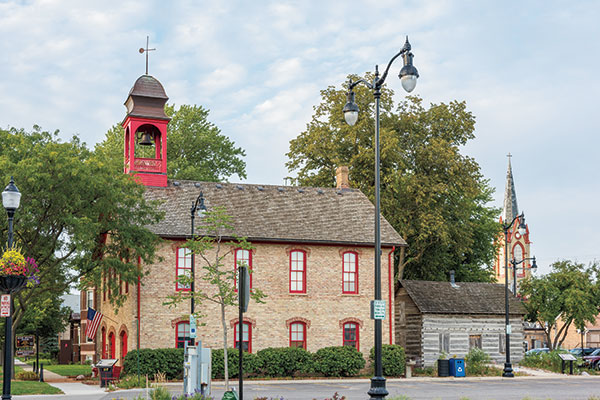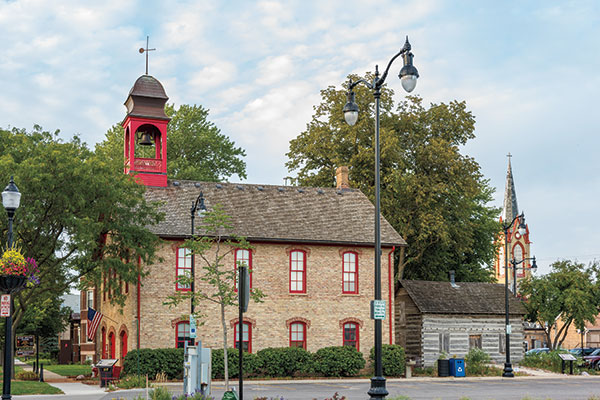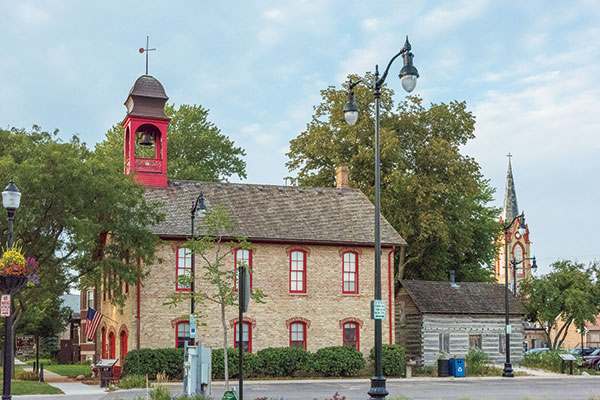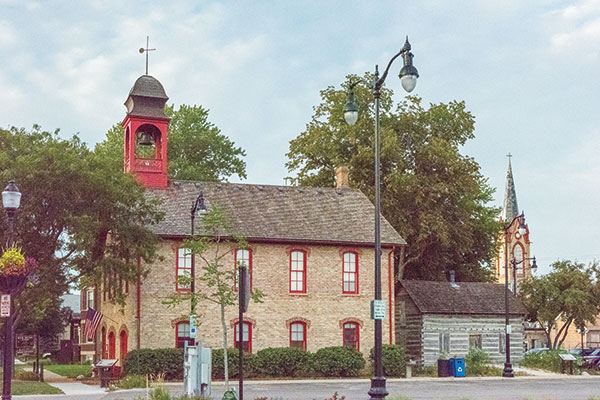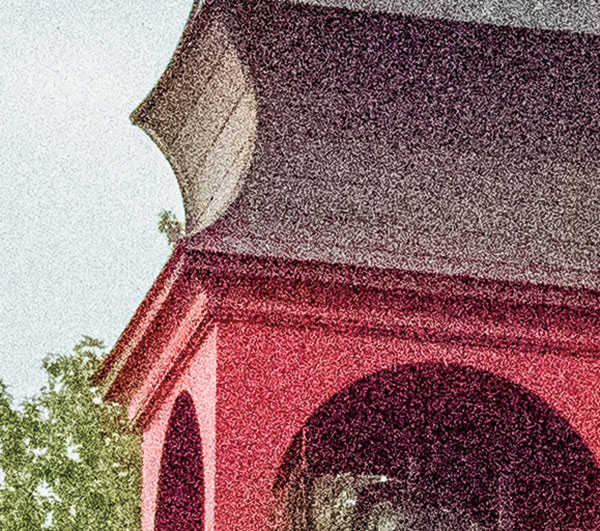 Expeed 4: The Need For Speed And More
Driving the D810 is Nikon's new Expeed 4 image processing engine. Switch on the ignition and you'll be burning rubber, perhaps not at the rate of the D4S, in one manner of speaking (namely frame rates), but you're in for one slick ride.
Whereas the D800/800E employed Expeed 3 to, among other things, deliver 4 frames per second (fps), Expeed 4 drives the new D810 at 5 fps (up to 7 fps in DX crop mode with the booster battery). Expeed 4 is said to be up to 30 percent faster than Expeed 3.
Beyond that, Expeed 4 lets you shoot over a wider range of ISO values than was available on the previous 800-series models, down to ISO 64 and as high as ISO 12,800 (extrapolated, respectively, as low as ISO 32 and as high as ISO 51,200). Nikon claims the camera achieves this range with "low noise." Well, we'll be the judge.
At the same time, the camera boasts an expansive dynamic range, which DxO has rated at 14.8 EV (in contrast to 14.3 EV for the Nikon D800E). In fact, the D810 has a much wider dynamic range than this camera's closest competitor on any professional course, the Canon EOS 5D Mark III (which DxO rated at 11.7 EV). However, the Expeed 4 engine doesn't stop with still photography. It enables the D810 to shoot 1080p HD video at 60 fps. That's a step up from the D800's 30 fps for progressive (non-interlaced) video. Translation: a smoother ride when speeding down the track and rounding the curves.
What's more, because the Expeed 4 engine operates more efficiently, the same EN-EL15 lithium-ion battery that's in the earlier D800 series (and D600 series) gets better mileage before running out of gas. (Owing to numerous variables that affect performance, your mileage may vary.)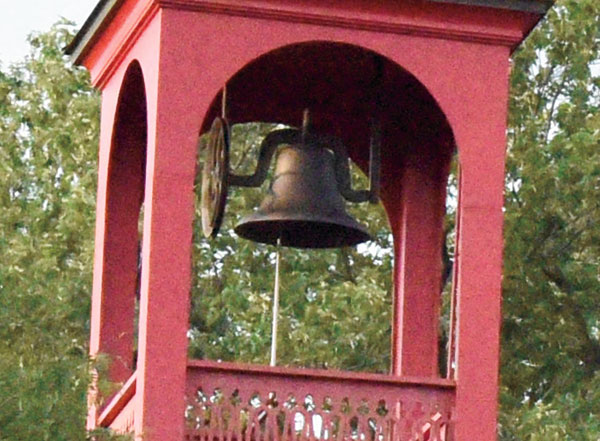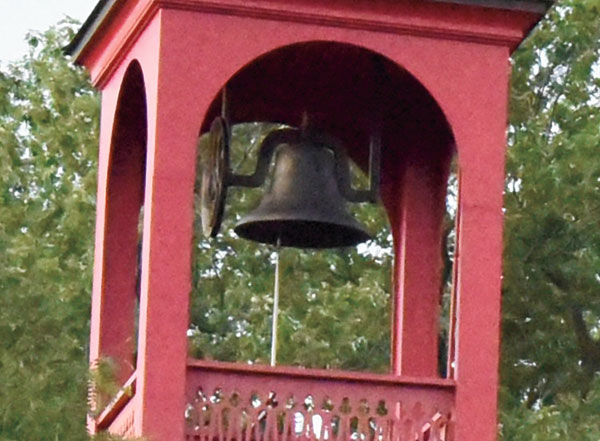 A Quieter, More Stable Camera
Release modes (governed by a dial on the top left) begin with single-frame shutter-release mode, followed by Continuous Low (CL—programmable at up to 5 fps in FX/full-frame mode) and Continuous High speed (CH) at the maximum available frame rate. But, instead of that Jack-in-the-Beanstalk-giant-awakening "clack, clack, clack" as you repeatedly release the shutter, you hear "tlat, tlat, tlat," minus the jarring thumps. Nikon again explains: "Nikon engineers reduced the shutter/mirror noise partly by way of a new motor-driven mirror up/down mechanism and the adoption of a newly developed mirror balancer, thereby achieving low vibration and quiet operation."
Making the D810 an even quieter ride, "lowering the rotation speed of the shutter motor reduced gear-drive sound." This step led to the Quiet mode (already found in the D610). The D810 takes that up a notch, adding a Quiet Continuous (QC) mode, at 3 fps. So to be really sure of not awakening that sleeping giant, try this mode, since it also silences the beep.
To further ensure a non-jarring ride, the D810 offers an Electronic Front-Curtain Shutter (which overrides the mechanical shutter). Available for speeds up to 1/2000 sec (normal high is 1/8000), this combines with Mirror-Up mode to eliminate blur caused by shutter movement.
A Better Monitor
While I continue to favor composing and focusing via the optical viewfinder, there were times—specifically with the camera on a tripod—when I turned to the monitor on back. I especially like the graphic pitch/roll display, although it's also available in simpler form in the viewfinder. In Live View, the pitch/roll display can remain active (scroll through with the Info button to activate/deactivate), whereas you need to specifically activate it with a button to see it in the viewfinder. (I programmed the Fn button for that, but I don't see why the viewfinder pitch/roll display can't remain in place full-time, with reversible indicators against dark backgrounds.)
Similar to the RGBW display found on the D7100 but a step above that featured on the D800/800E, the playback/Live View monitor on the D810 is a 3.2-inch, 1229K-dot TFT LCD. This panel is scratch- and shock-resistant, but it does come with a protective plastic shield, nonetheless. In still photo Live View, display colors can be matched to the lighting used and its potential effect on color balance, employing preset or manually calibrated WB values, so you can better evaluate what the shot will look like.
Durability, a pre-eminent feature of the D800 series, is of course not limited to the LCD panel. The D810 is no slacker in this department, with its magnesium alloy body and weather/dust-resistant sealing, plus a shutter tested to 200,000 cycles. Of course, all this has to be matched with a lens that is equally weatherproofed, if you expect to go where no camera has gone before.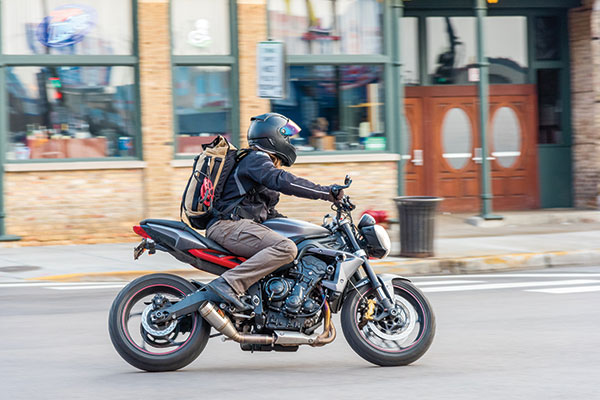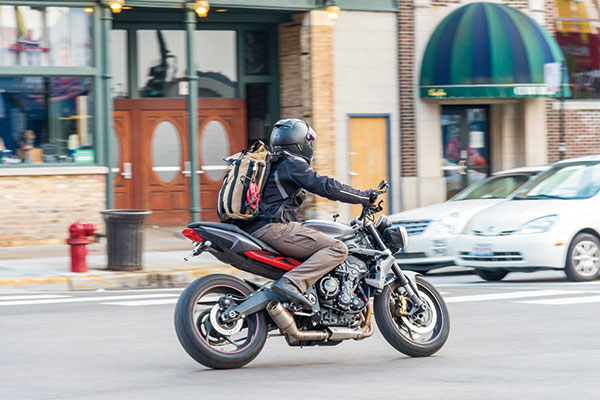 Video Capabilities
No DSLR is going to replace a dedicated, high-end video camera. No matter how fast Nikon and Canon try to outpace each other, I doubt that either will ever catch up to the now-famous Red camera (the mere mention of which inspires awe and admiration among all who hear the name). But that doesn't mean DSLRs are duds when it comes to video production. Far from it. They've made their mark on numerous sets.
Toward that end, the new D810 is practically up there with the Canon 5D Mark III. Granted, the 5D Mark III has a more devoted following, and it may offer one or two advantages, but the D810 is blazing its own video trail, not merely following in the treads of the older camera, if perhaps more slowly.
One key difference between the D810 and 5D Mark III is this: Nikon uses "index marking," with up to 20 selected points, to locate frames during playback and editing. It's not the same as the time code used by the Canon 5D Mark III, which runs continuously for editing and sound syncing. That said, Nikon did suggest the use of an external recorder with built-in SMPTE time code capability, a tool used by many video pros, which resolves that question. In fact, capture on the D810 is possible simultaneously to card (compressed video) and external recorder (uncompressed video). It's also possible to mirror Live View on an external monitor via HDMI. Another welcome feature is the "highlight display" (otherwise known as Zebra Stripes) to monitor highlights while using movie Live View. And there's full-time AF when shooting movies. A few other enhancements have been thrown in for good measure.
In Action
I found the grip on the D810 eminently suited to my hand, with no discomfort after prolonged periods of use. Viewing on the playback/Live View monitor proved easy enough even in bright daylight. However, in a strong contre-jour shooting situation, with the sun facing the camera, I had to switch back to the optical viewfinder. Otherwise, the panel's display was crisp and clear.
Focusing was quick and easy with the optical finder and in Live View in ambient daylight situations, although using the optical viewfinder proved more effective most often, especially where contrast faltered. Familiarity with Nikon's traditional AF modes led me to use these primarily, but I did give Group AF a shot—I wasn't sold, but, then again, perhaps I'd need to spend more time with it (but why?). I was especially pleased with AF-C (Continuous) and 3D-tracking for moving subjects, as evidenced numerous times. My main fallback is AF-S, locking onto a stationary subject using a single focusing point. There are a total of 51 focusing points available—more than enough to track most subjects. You also have a choice of picking which button to use for focusing. I chose the AF-ON button, a logical choice. (Other buttons are also programmable.)
One of my favorite features on Nikons is built-in support for wireless flash. Thanks to the built-in flash on the D810, I was effortlessly triggering multiple Nikon shoe mounts off-camera, fully controlled from within the D810's menu (via Commander mode). Of course, you need a direct line of sight between the camera's pop-up flash (which contributes to the exposure or not—you decide, and by how much) and the remotes. The remotes, which must be Nikon CLS (Creative Lighting System) compatible, can be set to one of four channels and two groups. I usually set the key light group as A, and supporting flashes as B, so I can vary output independently, all on the same channel to ensure simultaneous firing.
I was largely pleased with color balance using AWB (Auto White Balance). Granted, color balance did come in on the cool side when shooting outdoors under daylight, but I was never troubled by it. In fact, I was quite pleased with the full color palette captured by the D810, at least judging from the subjects I photographed. Ditto for moiré, which did not rear its ugly head in scenes I photographed. Exposure is always a personal thing, but the D810 gave me enough control here so that my pictures were not wanting. As for digital noise, I'll let the pictures speak for themselves. Suffice it to say, I was impressed.
Conclusion
I tested the new Nikon D810 with the AF-S Nikkor 24-120mm f/4G ED VR ($1296), which fit the camera like a driving glove. Focusing and zooming with the lens were smooth enough (although there is something to be said for power zooming when shooting video). I especially liked that the lens stopped dead at either end of the focusing range—something way too many AF lenses fail to do these days. Lens performance was certainly a good match for the D810 and a good choice if you're first getting into the Nikon FX system.
If you're deciding whether to upgrade from the D800/800E, the D810 is a wise choice for video shooters and commercial still shooters. Portraitists, catalog shooters, and fine art photographers will be happy continuing to work with the previous models. If you're working with a D700/610/600, keep in mind you may need extra storage space and bigger, faster cards if you upgrade, but, yes, it's worth it if you need all this capability (but do keep an eye on the new D750 as well).
Performance of the feature-rich Nikon D810 on the whole was as good as I would have expected from a pro camera. Admittedly, I focused on still shooting, but could easily see this camera on any video set. It has the power, it has the guts. This well-appointed muscle machine delivered on every track tested and can easily go the distance. Drivers, start your engines…
For more information on the Nikon D810, visit www.nikonusa.com.
Jack Neubart (www.jackneubart.com, www.pixelPERFEXION.net) is a photographer, photo-technical writer, educator, photo industry consultant, and author with over 35 years of experience, covering practically every aspect of photography.
FEATURED VIDEO